Although, every house has windows, whether with small or big windowpanes, they generally are there without anyone thinking design possibilities for it. However, Chicago-based duo Mike & Jason were already imagining it for two years, and now finally, they have introduced DeskView, a wall-mounted portable, adjustable standing desk to make most out of windows of your home.
Designed in partnership with San Francisco-based design firm Minimal, it is made using aerospace aluminum components and industrial-grade rubber suction cups with a load capacity of 40 lbs.
Actually, it is designed to replace messy and expensive standing desks, but can also be used at homes as a tiny wall-hanging shelf to keep important things out of the way. DeskView sticks to a window or flat wall to turn it into a minimalist spot to place your laptop, put papers, or hold drinks for you.
DeskView is an ideal accessory for modern offices where employees need time off from their seat but without sacrificing work. With this adjustable standing desk option, you can place your laptop anywhere on a smooth wall or windowpane and turn the location into your workstation. DeskView is up for crowdfunding on Kickstarter.
Update June 2019: It is now available for purchase from DeskView and it also selling on Amazon for $235 in three different variants including a natural wood base option. If you want an adjustable standing desk that extends your work desk all the way to the window overlooking the street, don't think twice.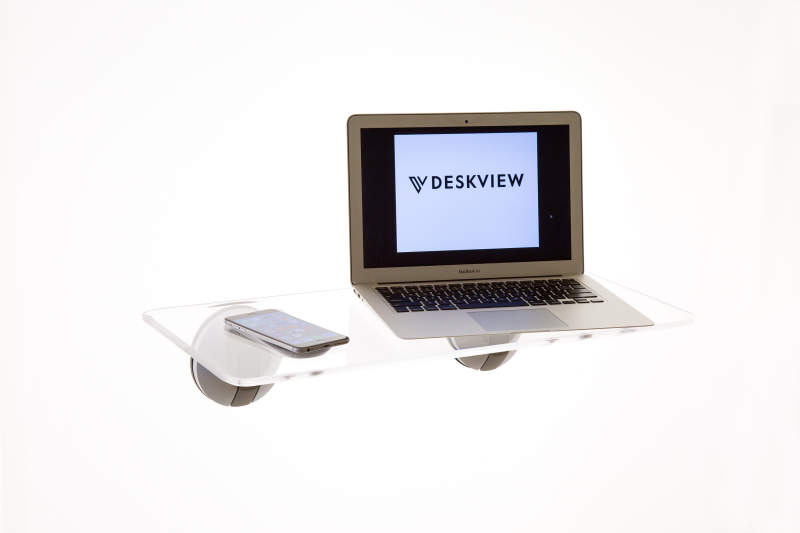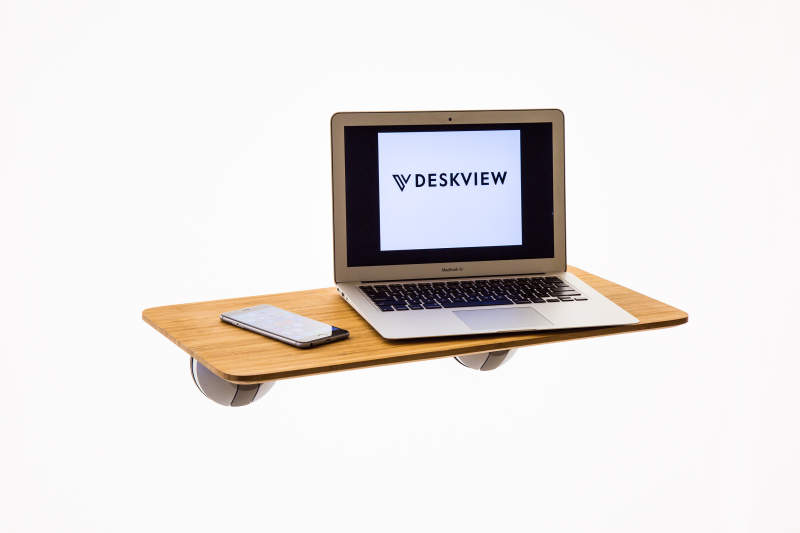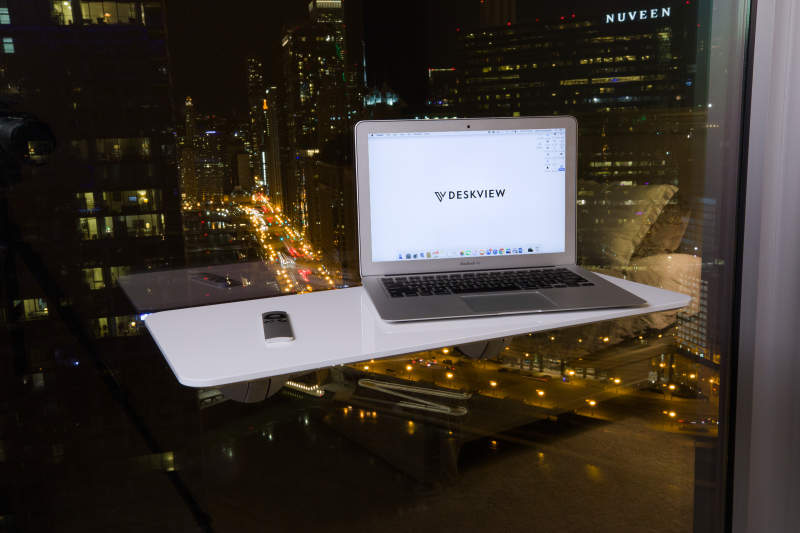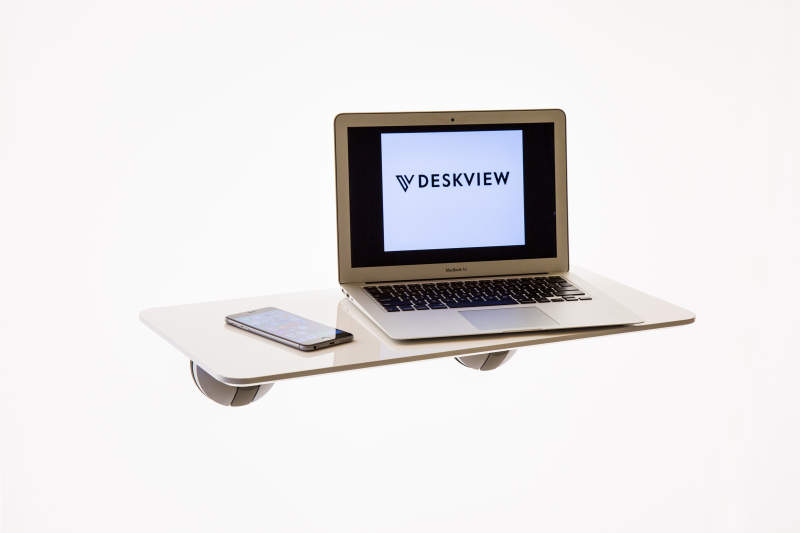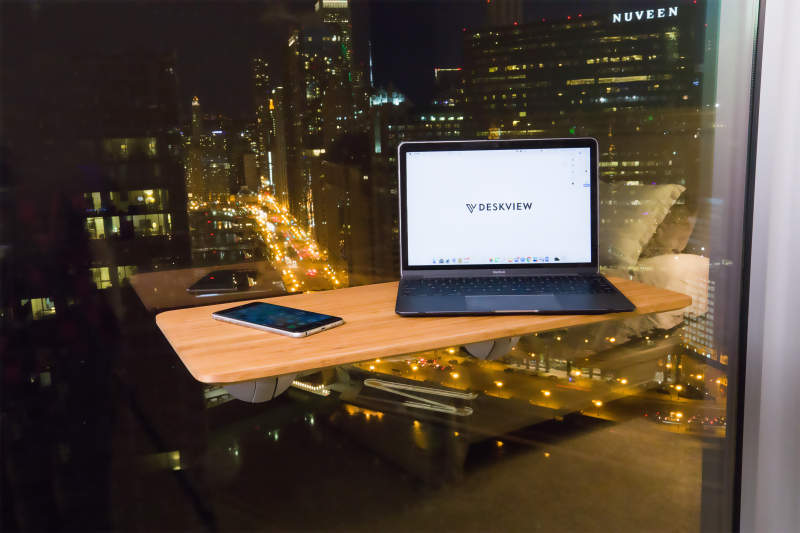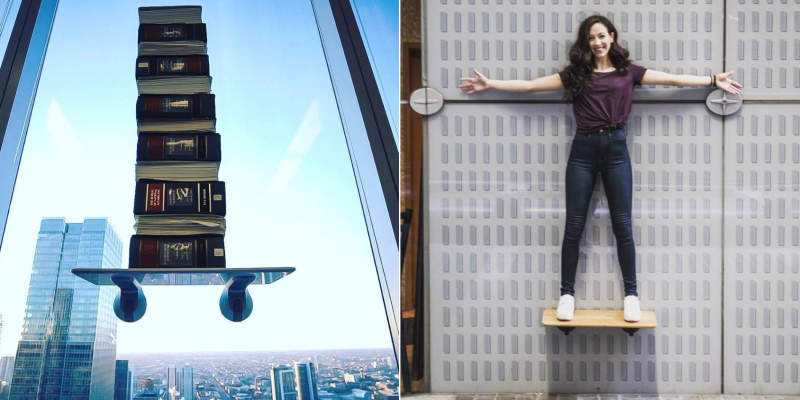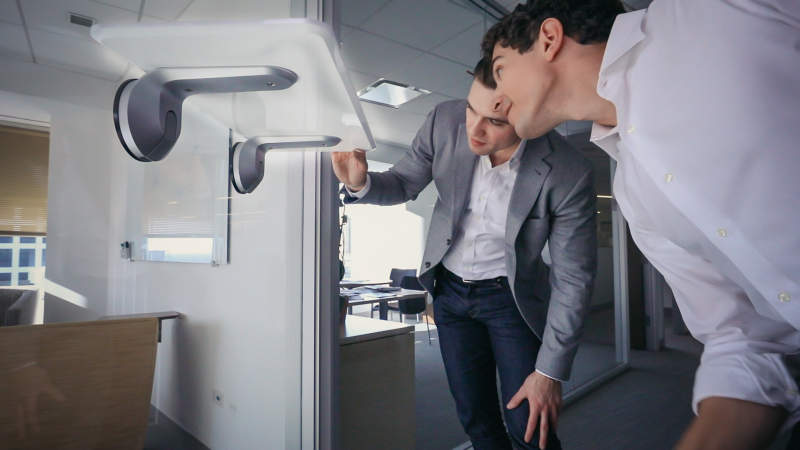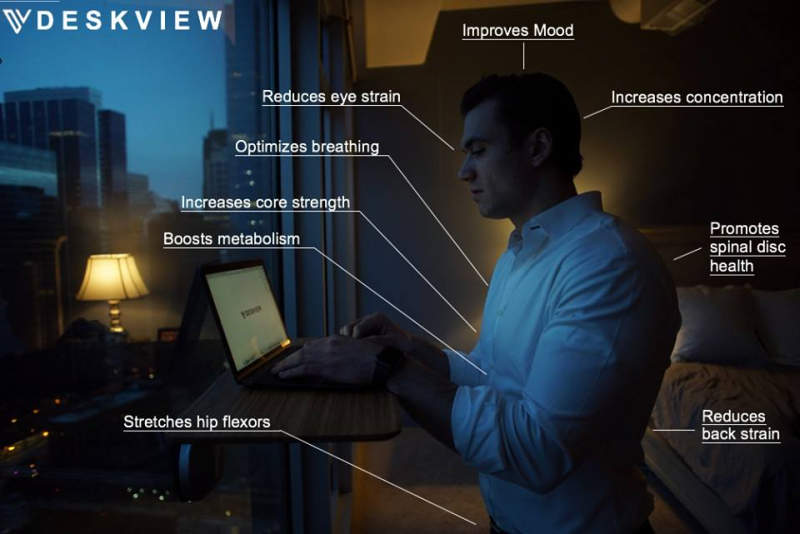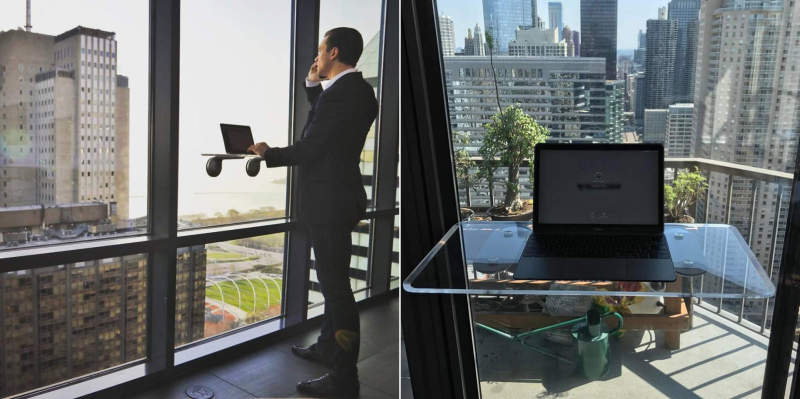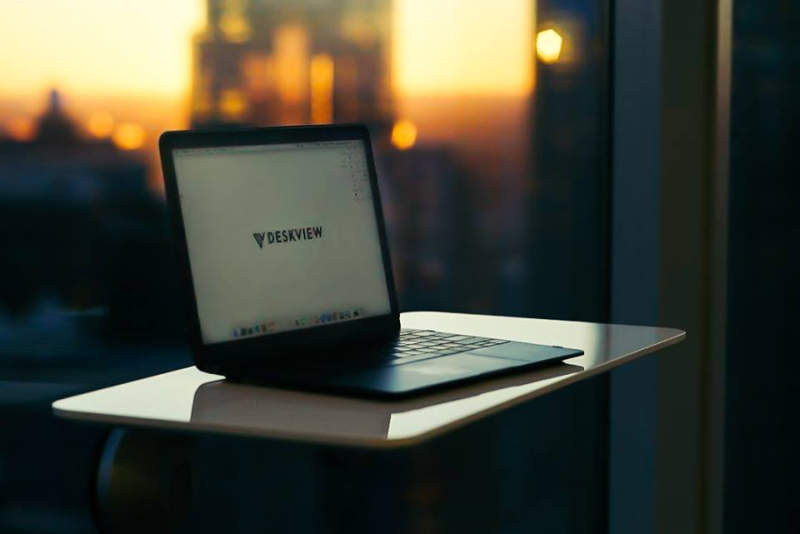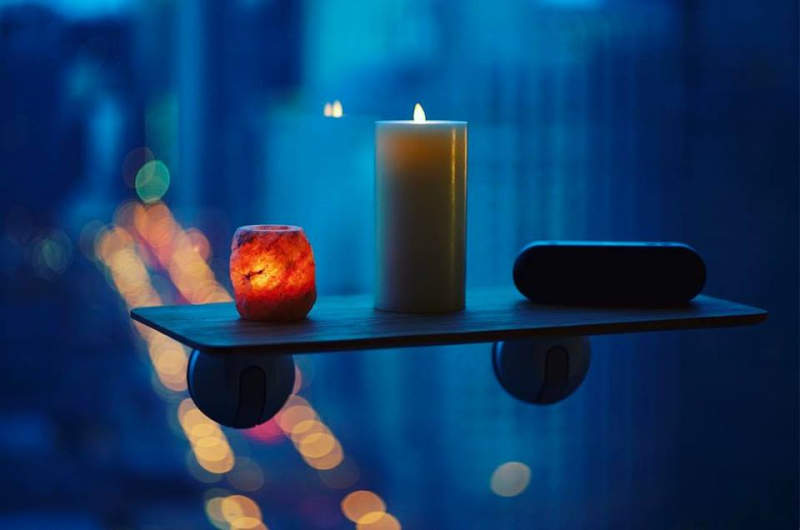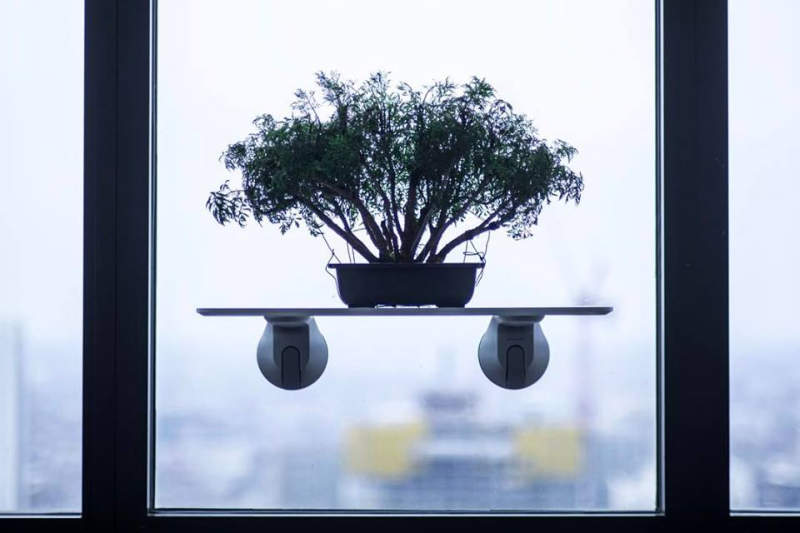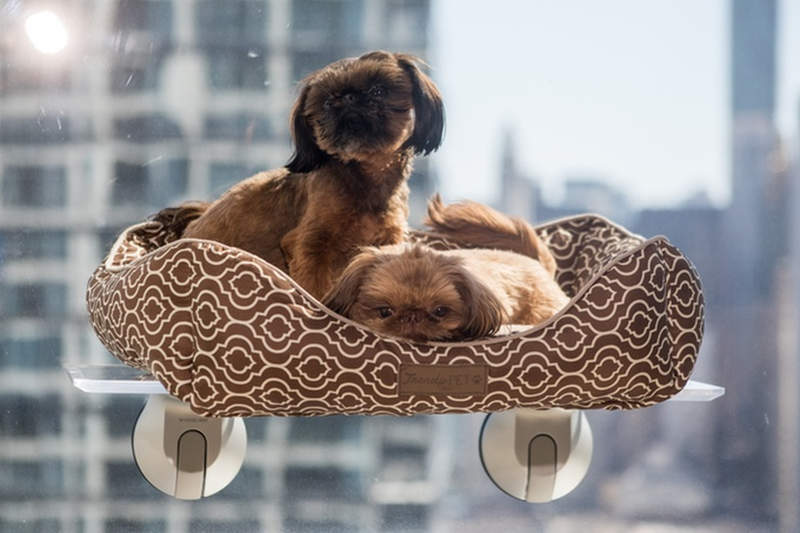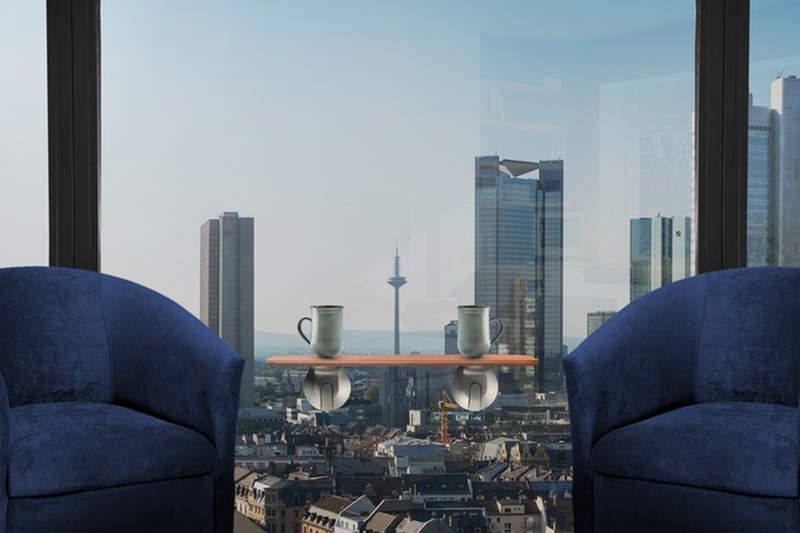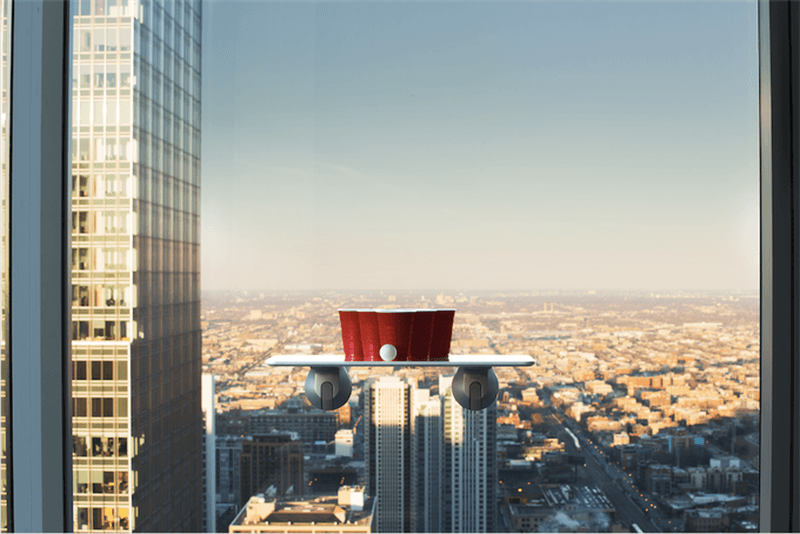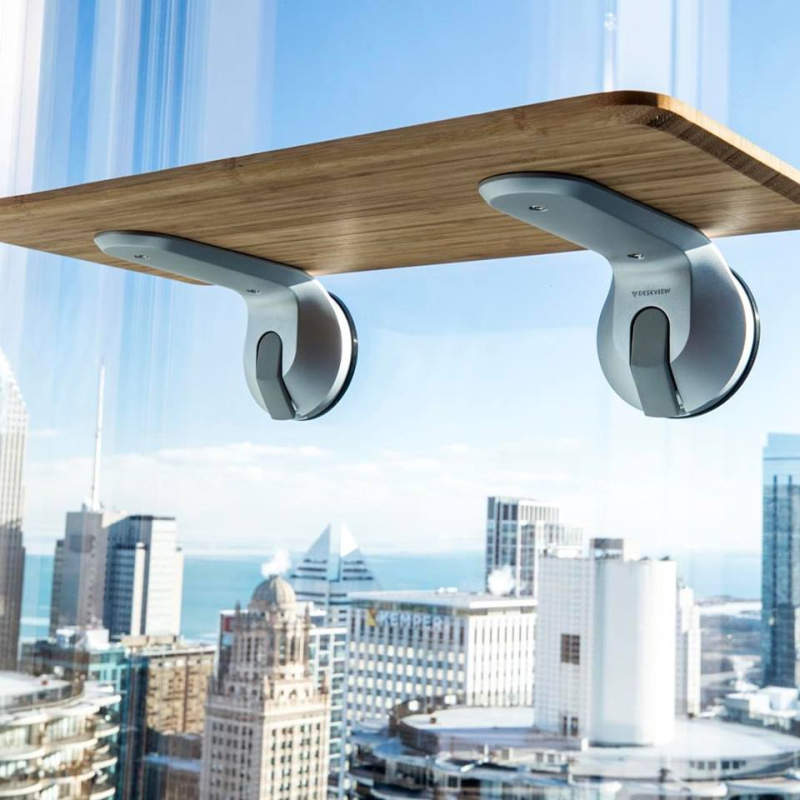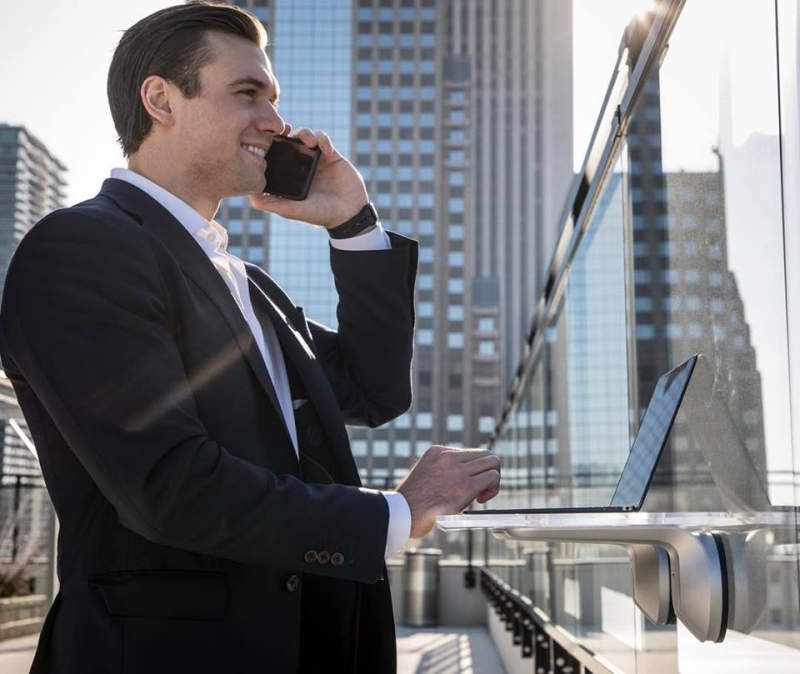 Via: DesignMilk