French company Devialet has been creating high-quality audio devices with increased audio precision. For audiophiles who are looking for powerful and stylish audio system, the Phantom Gold Speaker is an idyllic accessory. It is a result of fine craftsmanship and 20 times more powerful than its size. It is able to increases maximum air pressure within its shell, creating a powerful sound level that's comparable to a rocket launch. Hence, it is one serious audio device to impress fussy audiophiles.
All thanks to its built-in 4,500-watt power player, the compact wireless speaker is able to boast powerful audio with the playing quality of a rock concert. Officially unveiled in Paris, the luxury speaker system is capable of reaching volumes of 108 decibels that can reach ultrasonic frequency of 27kHz that's so high that it is not even comprehensible by human ear. The frequency can even drop down to 14kHz.
The wireless speaker is available in two models: the 3,000-watt Silver Phantom and the 750-watt Phantom. However, the latest 4,500-watt Gold Phantom is absolutely stunning. Exterior of the speaker is embellished with 22-carat rose gold finish. The 22-karate gold is used as it is less prone to scratches and give similar aesthetic appeal as that of 24-karate.
Gold Phantom is a perfect combination of gorgeous design and superior surround sound. This speaker is suitable for both outdoor and indoor playing high amount of bass for incredible listening experience. But for such alluring audio experience, you need to spend hefty amount $2,990 on this golden version.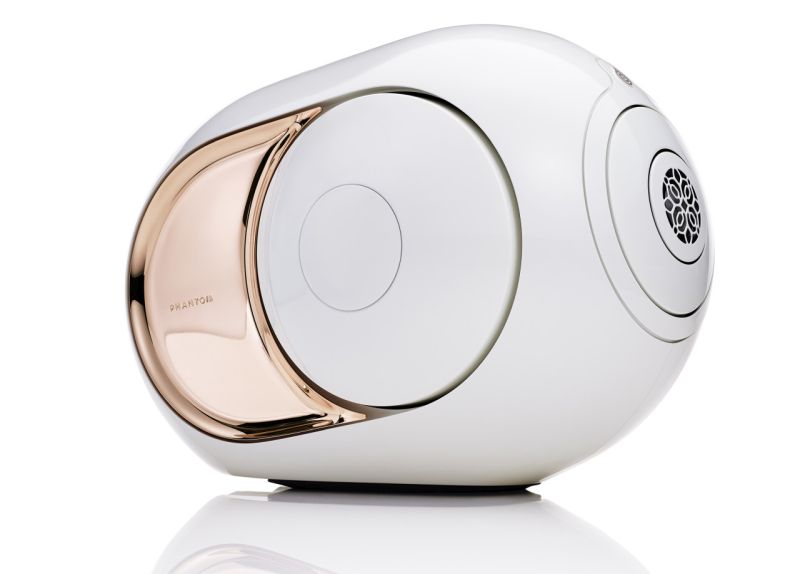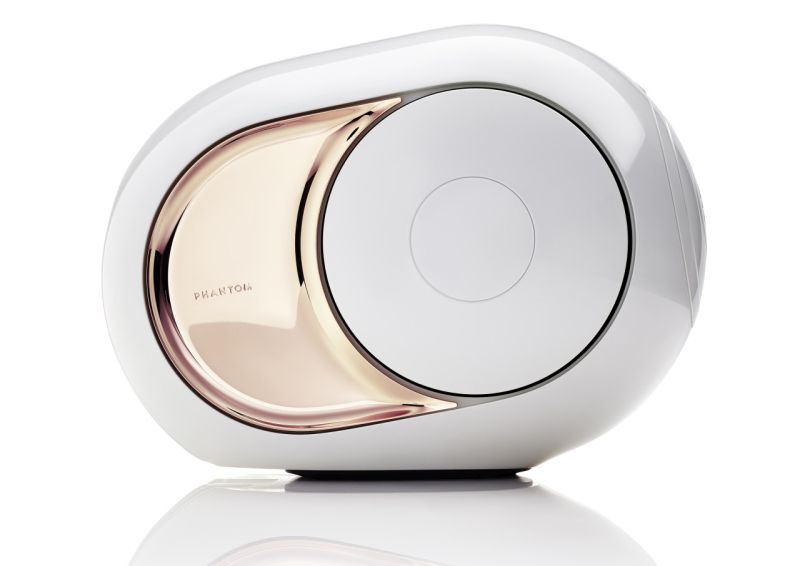 Via: Wired