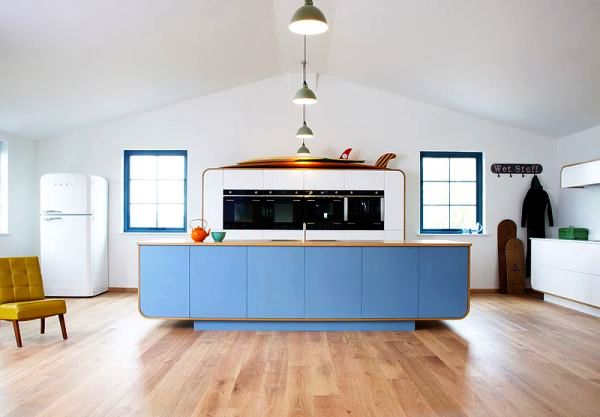 The Air Kitchen is a fresh and contemporary range of exclusive kitchen designs created by deVOL, UK-based kitchen manufacturers. Design of the kitchen range is inspired by classic streamlined designs of vintage cars, boat hulls and the iconic- Airstream trailer. It features curved oak frames, aluminum panels, push-to-open doors and drawers with solid Hi-Mac finishing; all of which are framed together using both traditional and modern materials.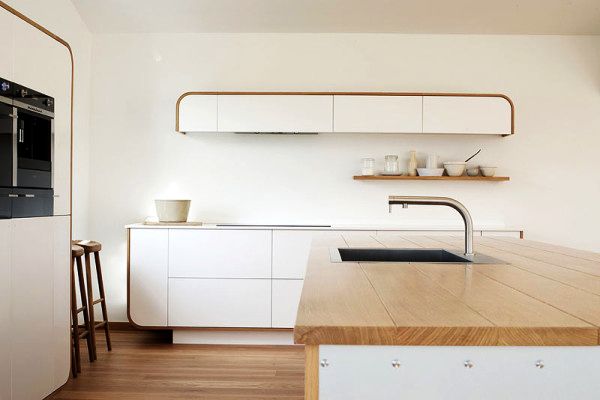 The edges of these cabinets and shelves are curved and lined with a thin aluminum sheet made from recycled aluminum ore and acrylic resin. Aluminum panels form a framed structure around the solid wooden cabinet for firm support. Base cabinets are designed to look as if they are floating above the floor, giving it a unique and stylish look.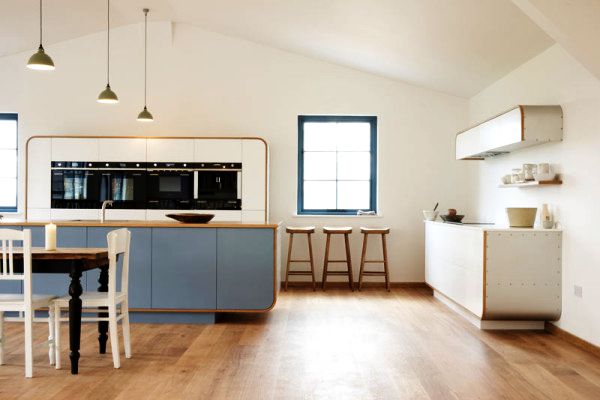 Other than that, Carrara marble, white silestone, black granite and limed oak work complete the entire sleek and classy look of the kitchen range. The kitchen is also equipped with Hi-Tech cooking ware and ample storage space with pastel-toned finishing.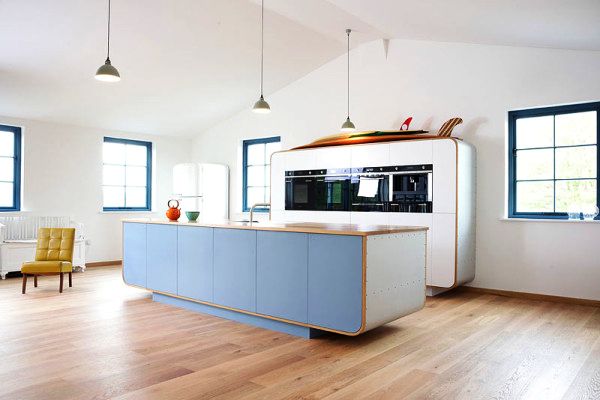 Air Kitchen is built on a concept to give slightly nostalgic touch to your contemporary cooking area. This amazing kitchen range is available in variant colors like white, green, blue, etc. You can choose any color according to interior of your home to transform the way you cook in style.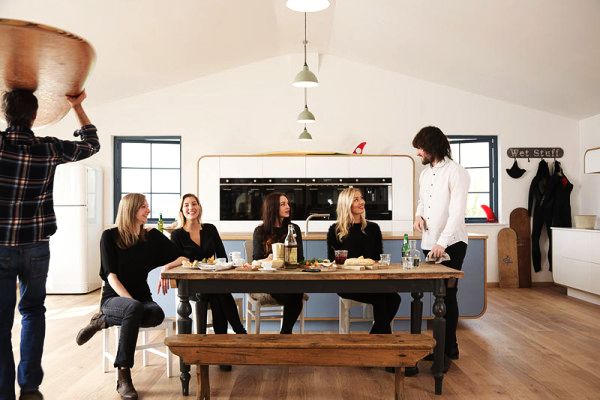 Via: DesignMilk