Good news for Star Wars fans, as Regal Robot, has created an impressive Star wars-themed Dewback loveseat sofa, and is offering it at US$10,000. It is a fully-functional and sculptural furniture unit that can bring some extraterrestrial flair to your home.
Dewback loveseat is a bench style – two seat sofa, which looks exactly like the giant lizard from planet Tatooine. It comes with faux fur blanket, matching cushions and pillows, and a pair of cup holders, so that you can enjoy your beverage while watching movie, cozily seated on the loveseat.
Regal Robots' founder Tom Spina and designer Richard Riley, are big time Star Wars fans. They have been creating custom Star Wars-themed furniture for years. Recently the duo started their new company that is completely dedicated to creating custom furniture, artwork and décor including Star Wars-themed items.
The Dewback loveseat sofa's idea popped up in Richard's mind when he and Spina were discussing about a photo-op at the Company's debut booth at Star Wars celebration. Like any other fan, promotional image of "Stormtrooper on Dewback" captured his imagination, and he said, 'we should turn a Dewback into a sofa.'
Richard himself hand-crafted the lizard's tail and head to give it a natural looks of the giant green lizard. Every bit of the sofa is detailed to the core.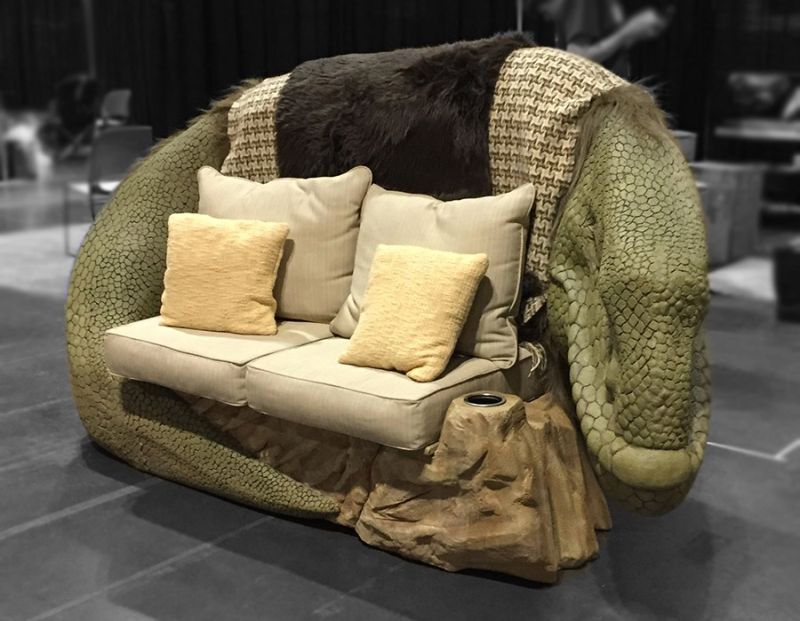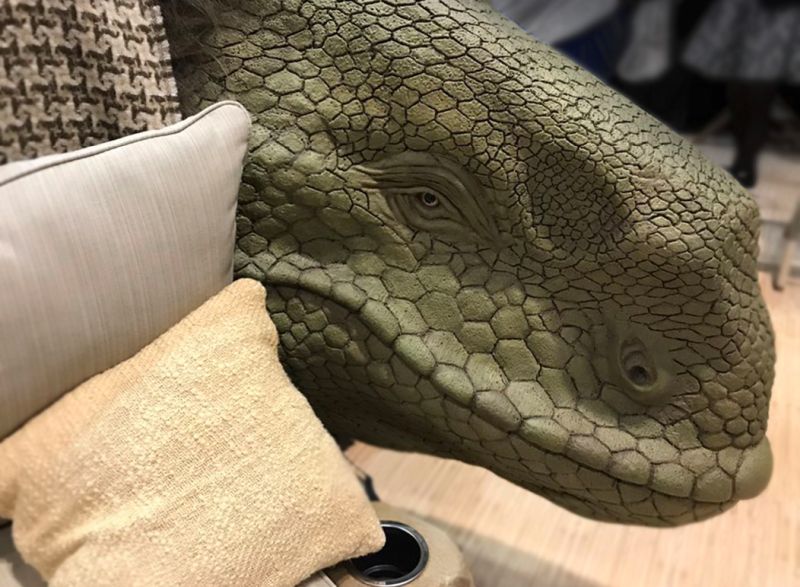 Via: io9