This awe-inspiring tiny house on wheels is designed exactly like a wooden cottage by USA-based woodworker Zyl Vardos. The Dewdrop tiny house is aptly named so, as it's shape seems like a refreshing dew drop. Although much details about the small trailer home are not revealed, but on looking at the pictures one can surely find out that it offers conventional complete home-like facilities to inhabitants.
Its exteriors are made from solid wooden planks and features red rooftop, giving attractive appearance to this cottage-shaped abode. The entire wooden house rests on a standard trailer, which can be easily towed via car or small truck to any desired location. On entering inside you'll find a small living area with adjoining kitchen and bathroom.
The bed slides out from beneath the kitchen space, this means you'll not find a sleeping loft in this mobile home. The dome shaped ceiling and walls have certain windows for ventilation and bringing in natural daylight. Wholly, it is a perfect mobile home to provide you extraordinary on-the-go living experience.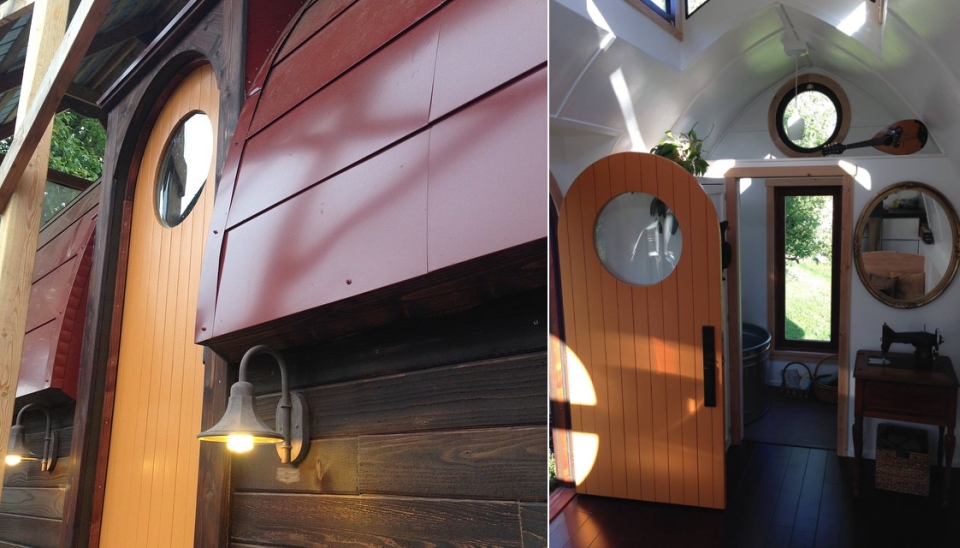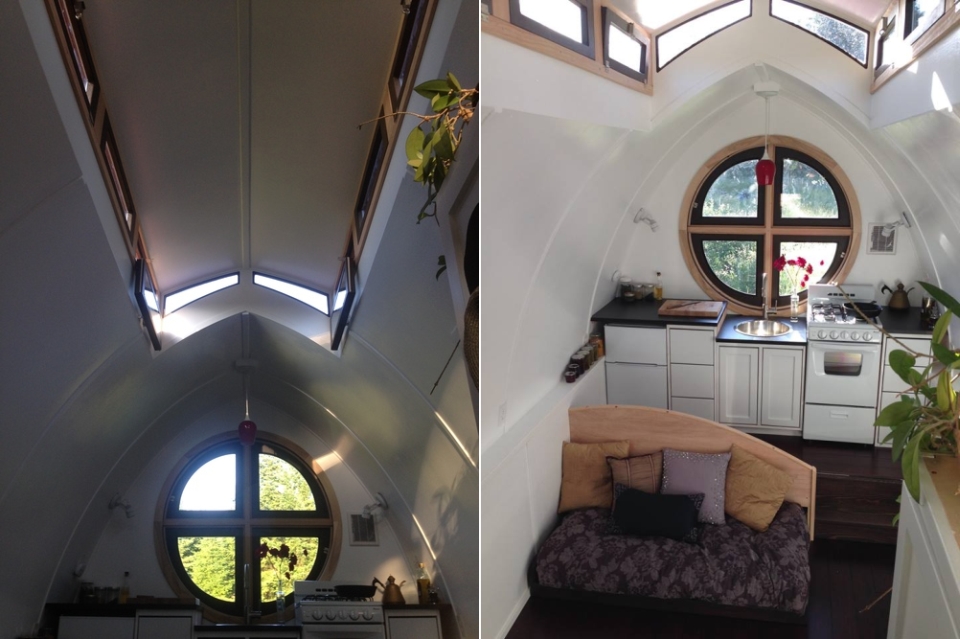 Credit: TinyHouseForUs