Berlin-based architect Jürgen Mayer H has created prefabricated building called Diago Home as part of Revolution Pre-crafted Project. The project aims at making high-end architecture more accessible to homeowners. The structure of the prefab house features a straightforward rectilinear plan. The rooms are encased by glass, while the outer structure is opaque and frames a series of cantilevered terraces to provide shade to certain areas of the house.
The broad diagonal columns are used to support the overhanging roof, which prompted the name 'Diago Home.' According to the architect, it is a comfy home with large covered terrace, along with floor and ceiling undulated around the enclosed rooms. This offers a flexible floor plan with plenty of outdoor areas.
This prefabricated home includes the kitchen, bathrooms, and other technical equipment that are necessary for a comfortable living. Furthermore, indoor and outdoor curtains, as well as, wall panels can be upgraded to maintain privacy, along with appropriate daylight and outdoor views.
Such prefabricated house structures reduce construction costs and build times, thus make aspirational architecture more collectible. The house model with high-design spaces can also transcend geographic borders while exciting the senses. This way this housing structure creates an ideal balance for a cozy modern home.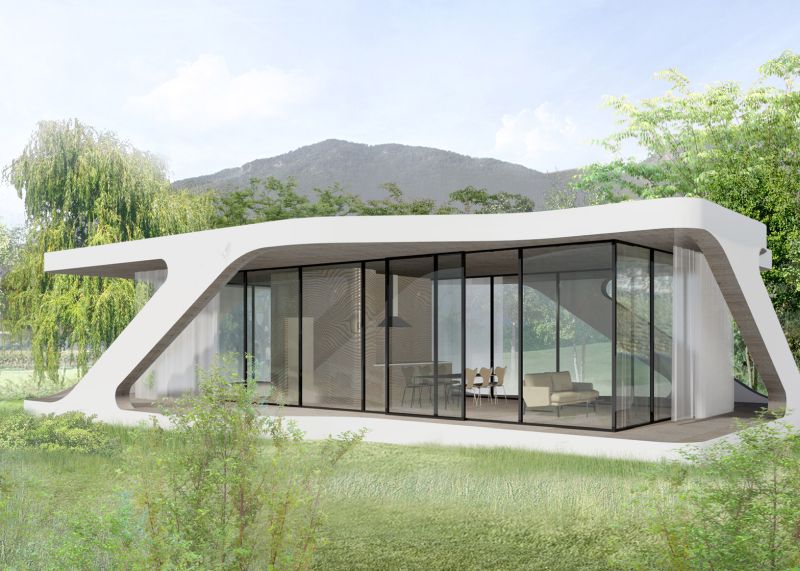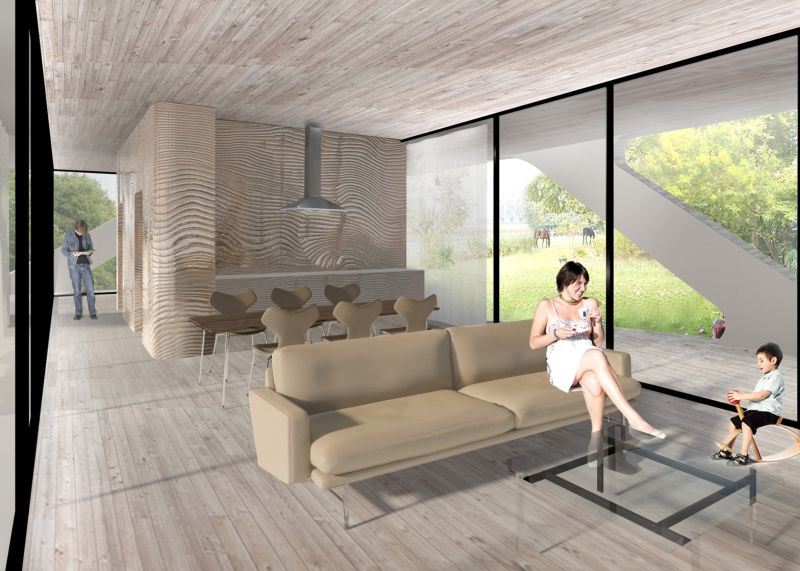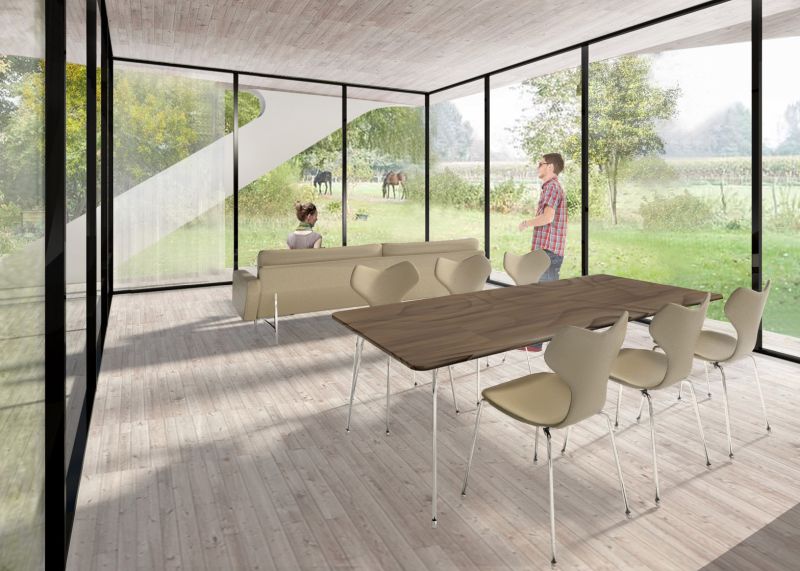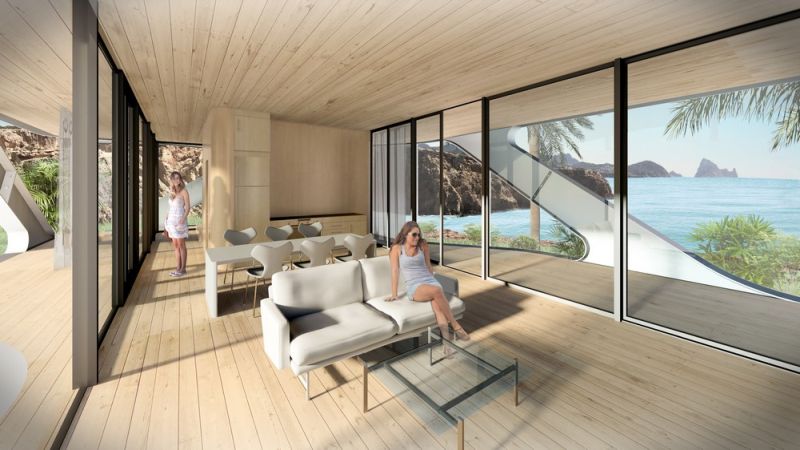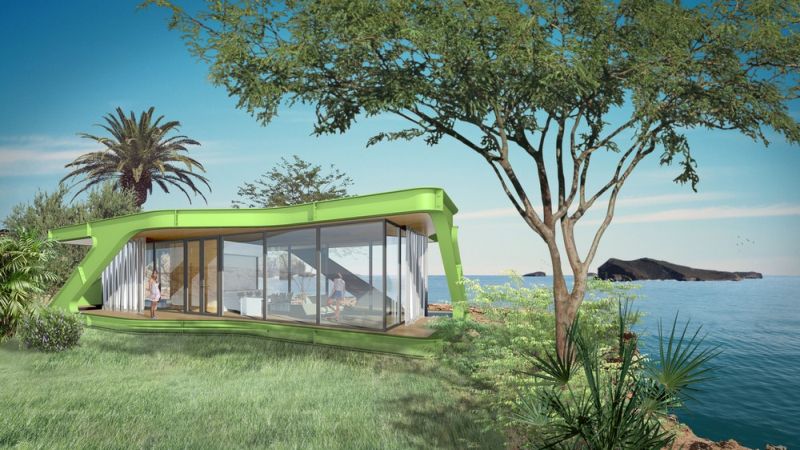 Via: e-architect