DiaNoche (day and night) designs brings to us a fun concept with its marvelous paintings that serve as a wall art during the day and converts into a soft light during the night. The artists from around the world produce painting of varied categories like landscape, seascapes, animals children and many others. Each of the paintings is equipped with a backlight of LEDs with a cord that can be plugged into an electric outlet. Once the switch is turned on, a magnificent glow illuminates the art, thus beautifully enlivening the concept of Art Today — Light Tonight.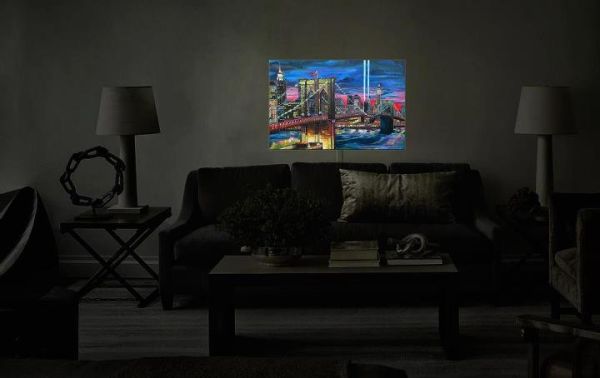 Based in Denver, Colorado, the founder's of DiaNoche Designs Rachel and Erik Mathews gave a new twist to an old idea of hanging art, which becomes the perfect mood lighting for any room. The proud owners donate a part of their profit to the Food and Kids Backpack program that aims to help the kids of Denver school by providing them with a backpack stocked with healthy snacks and supplies.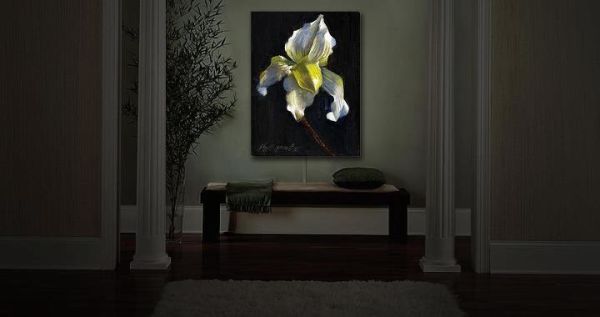 All wall art pieces that doubles as night light are available in 14" x 11", 20" x 16", 30" x 23", and 38" x 29" sizes. The price of these intuitive paintings ranges from $149 to $549 depending on the size of the painting.