Have you ever thought that a genre of historic music could be turned into a piece of furniture? Probably, your answer would be no. But Juliette Mutzke-Felippelli, Los Angeles-based designer from design studio Joogii, has beautifully blurred the lines between music and furniture with the all-new dichoric chair, which is inspired by French house music during the 1990's.
Aptly named French House, the colorful chair is made from a combination of CNC-cut acrylic and dichoric film. The distinct shape of the chair gives it a unique character, while the materials are fixed together with steel bolts. The designer was influenced from Daft Punk's 1997 album Alive, which combined disco samples and filters to produce an experimental sound.
The colorful spectrum seen in a disco is beautifully reflected by Mutzke-Felippelli in the artistic chair design. These colored parts look more attractive when rays of light hit the chair, forming striking color blast. Dichroic layers are combined with puzzle-like lap joints as part of a conceptual demonstration of the way tracks during the period were constructed by layering disco samples with filters, thus creating a distinctive sound.
Flat surfaces and changing angles of different parts of the chair allow a luminous color spectrum to well-define each section. Find out more of the chair and its design on Mutzke-Felippelli's official website.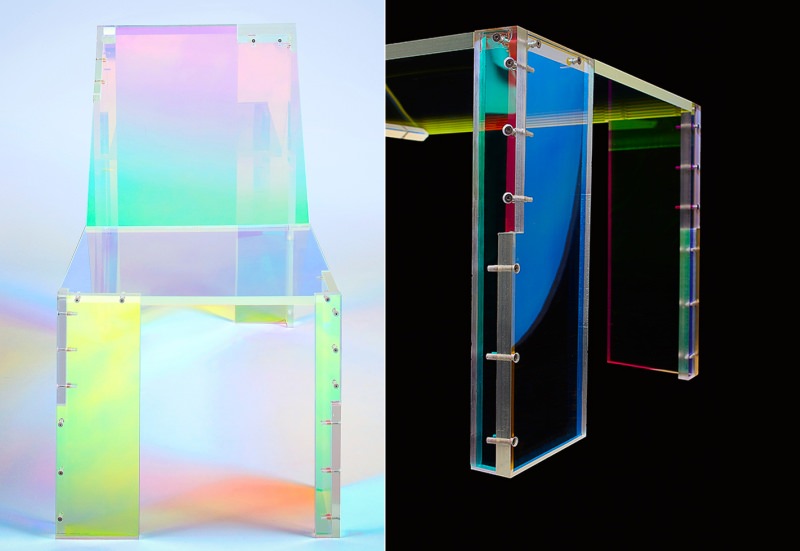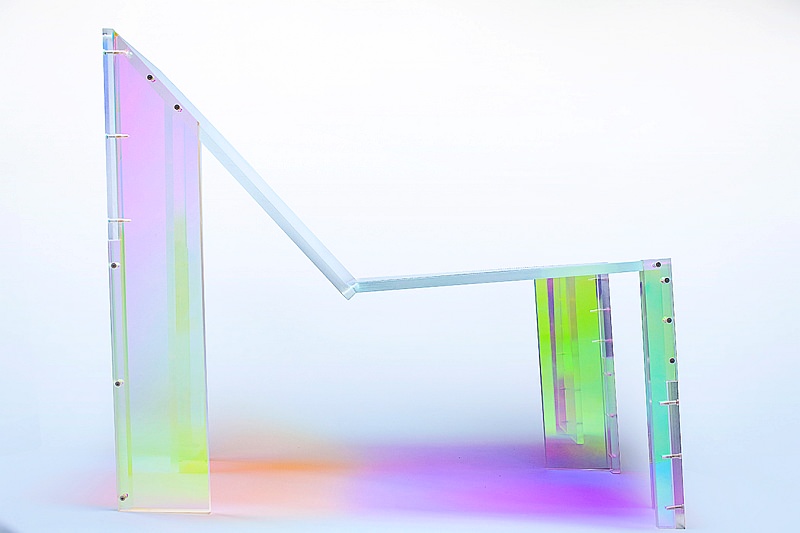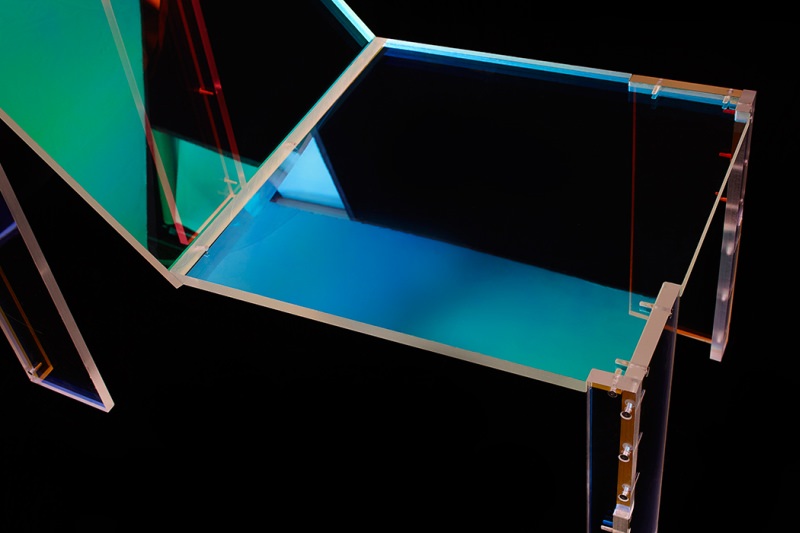 Via: DesignMilk