Timber bench is movable, uniquely designed solid bench by Italian designer Diego Chilo for Bedont. The Italian company deals in handcrafted wood furniture that's built with the use of high technological content all made in Italy. The Y-shaped bench is fashioned by using solid timber beams, which are then interlocked with mortise and tenon joints. This is a basic but a great way of firmly joining pieces at 90-degree angle.
At bottom, there are three caster wheels to add mobility and flexibility. So, the bench is able to adapt itself according to the available space, making it ultra-dynamic as well as essential piece of furniture.  The wheeled stool works great in all spaces; small or large.
According to Bedont, Timber bench will help in redesigning the space in a museum or in a school. The natural waxed fir timber bench comes with or without five revolving chairs. So, it can easily create an amazing casual place for chatting in cafes, restaurants and shopping centers; both indoor and outdoor.
To create maximum usage, the ultra-solid bench is also available in special one arm version, which is ideal for residential purpose. The uniquely futuristic Timber bench has also been showcased in the Italia Pavilion at  EXPO Milan 2015. It is a dynamic decor furniture for seating purpose and fashioned to complement both interior and exterior of any house.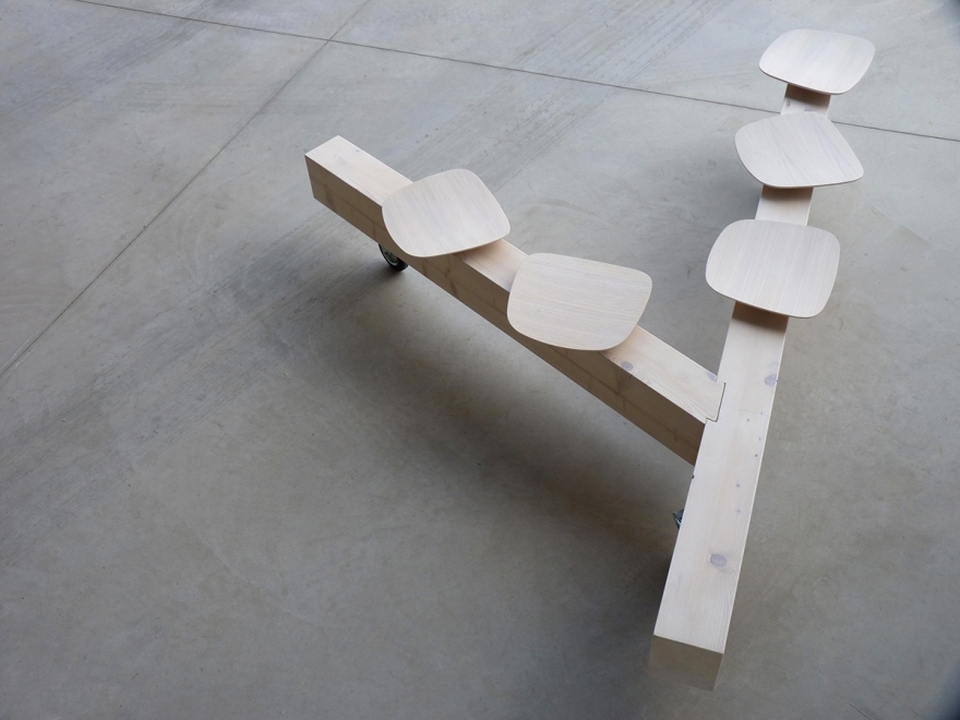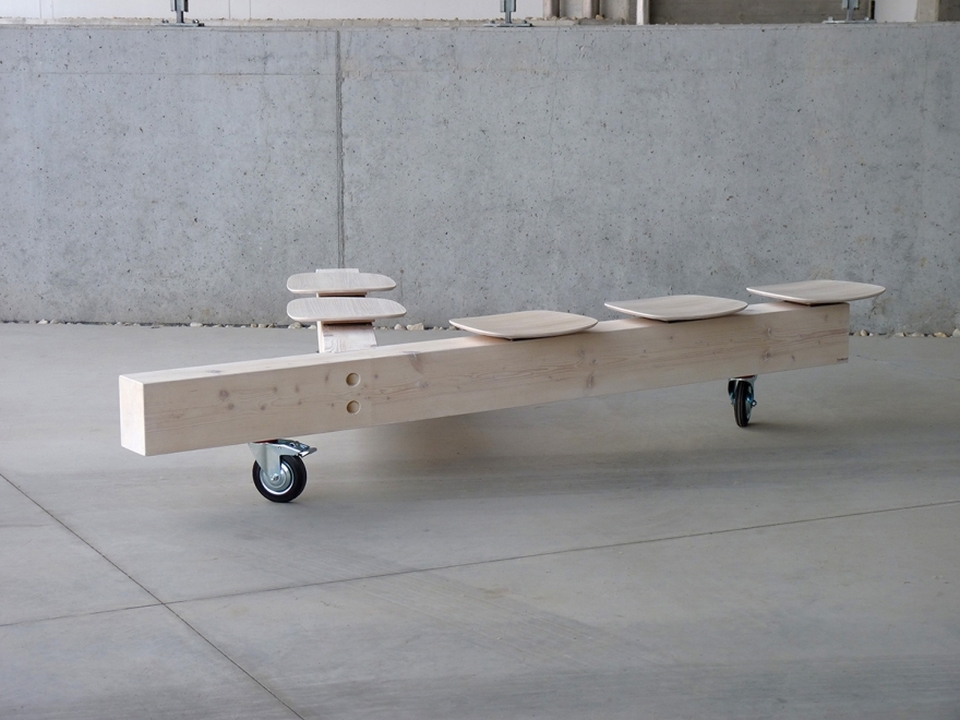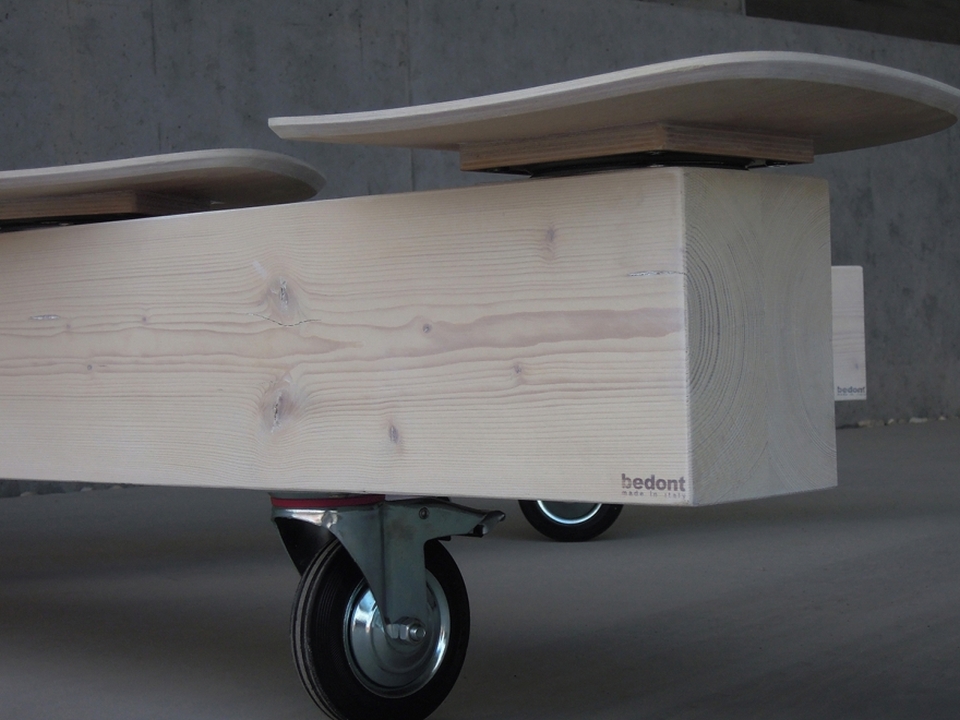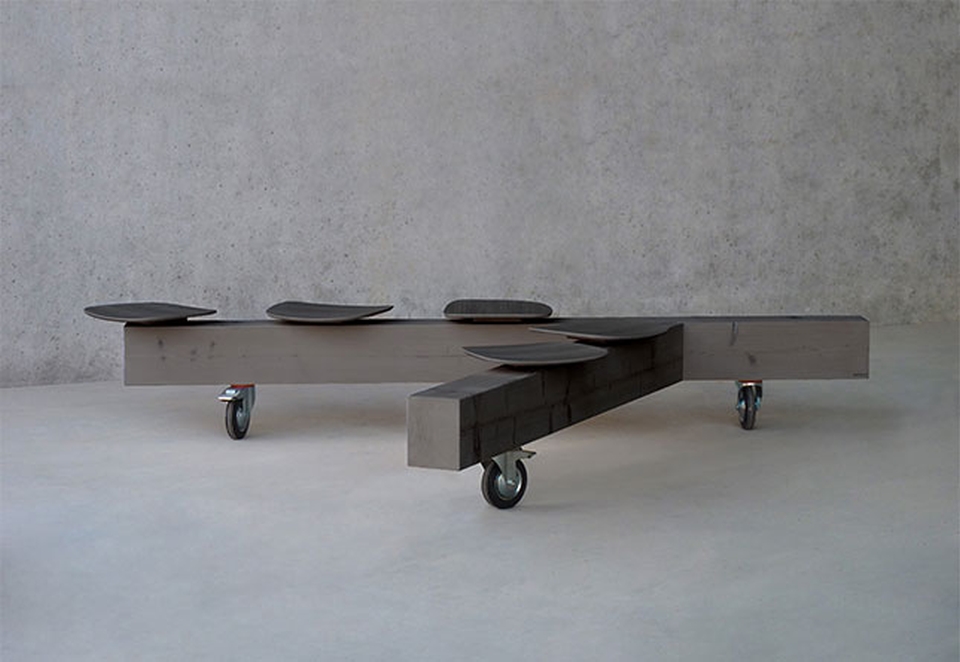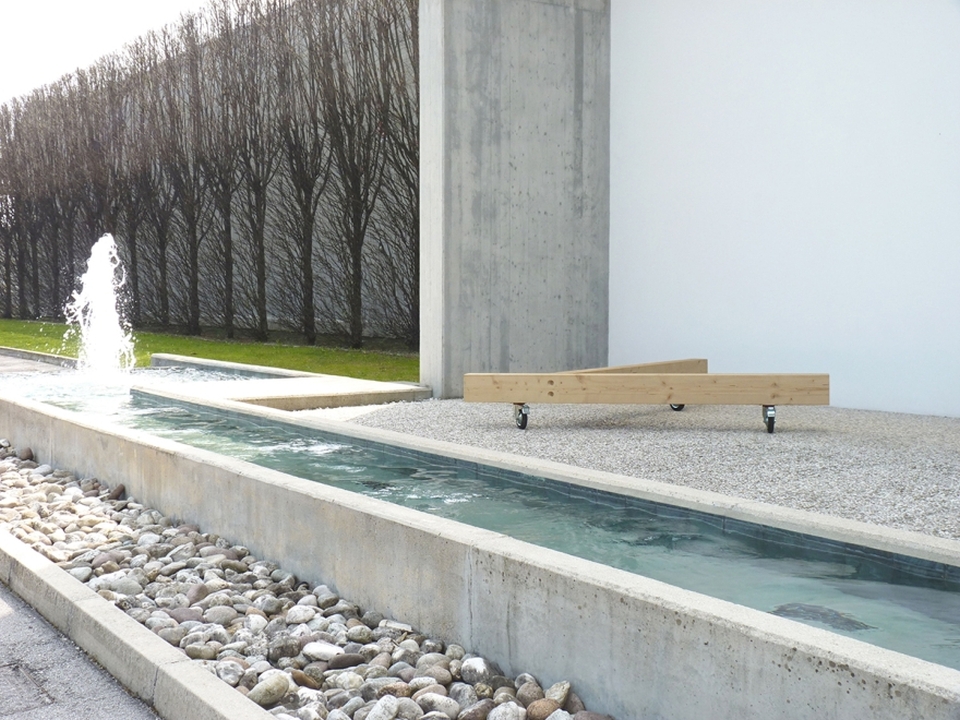 Via: SocialDesignMagazine