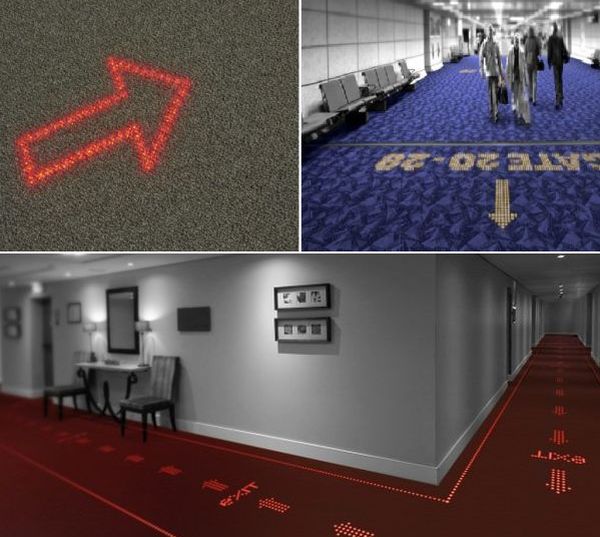 Desso, firm which provides high quality carpets, in collaboration with Philips, global market leader in lighting, has recently created the digital carpet. It looks like an ordinary carpet with a soft furry surface until it lights up with an array of LEDs lined beneath the soft fabric. The carpet is programmed to display important messages, directions or any other important information to masses in public places like airports, hotels, hospitals, shopping malls, etc.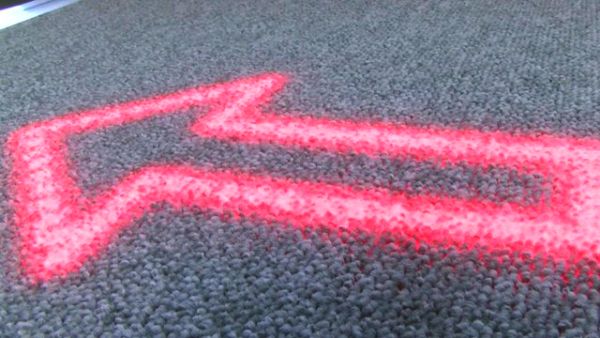 Digital signage carpet is mainly designed to replace the indoor signs for directions with a touch of digital technology. Besides directions, it can display short text messages in public places. To display messages you need to connect it with an electronic device. It can also be used as a squawk box to display internet feeds on plugging it with an internet connected device.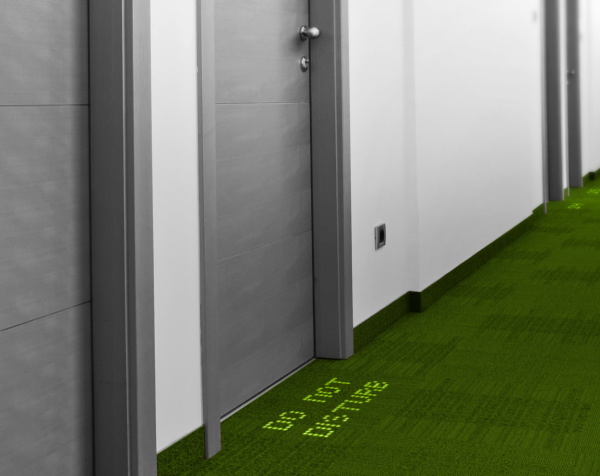 Digital carpet is not launched yet as both companies have to finish some detailing before it finally comes into the market. After all the detailing work, the makers will launch the digital carpet in various shapes and sizes to be used anywhere in homes or public places. The LED-embedded carpet will definitely grab mass attention by flashing light messages on its surface.
Via: Ubergizmo