Who can forget the memories of dinosaurs going rouge in the movie Jurassic Park as the T-Rex went bonkers? The famous scene when the park's touring car is turned over in the relentless rain and the sight of T-Rex's foot sending shivers down the spine. That's exactly what this wastebasket made me think at first glance. Looking eerily real the faux Dinosaur Foot Waste Basket by Regal Robot is made from fiberglass and foam, making it a household object that instantly stands out.
The creators say it can be used to hold umbrellas, dump trash like wastepaper or even as a planter if needed. In fact, they even claim it wittily that no dinosaurs were harmed in the making of this foot as it made from 100% faux taxidermy. Each one is hand finished, and if you are serious about buying one, Tom and Richard from the RR team can get a total custom piece ready for you as per your color and style preferences.
The motivation behind designing this unique piece of home décor came from the fact that the artists over at Regal Robot have been creating themed props for parks and trade shows for years, and now they want to bring them to home interiors as functional décor pieces. The dinosaur wastebasket is a piece from that collection. It's no coincidence that this waste basket comes just in time for Jurassic World premier.
Also Read: Embrace Your Dark Side with Star Wars Armchair by Regal Robot
Coming from the house of Regal Robot (Tome Spina Designs' spin-off), it's not surprising that the dinosaur foot looks as good as the real thing.
Priced at a whopping $649 makes it an accessory for the affluent lot.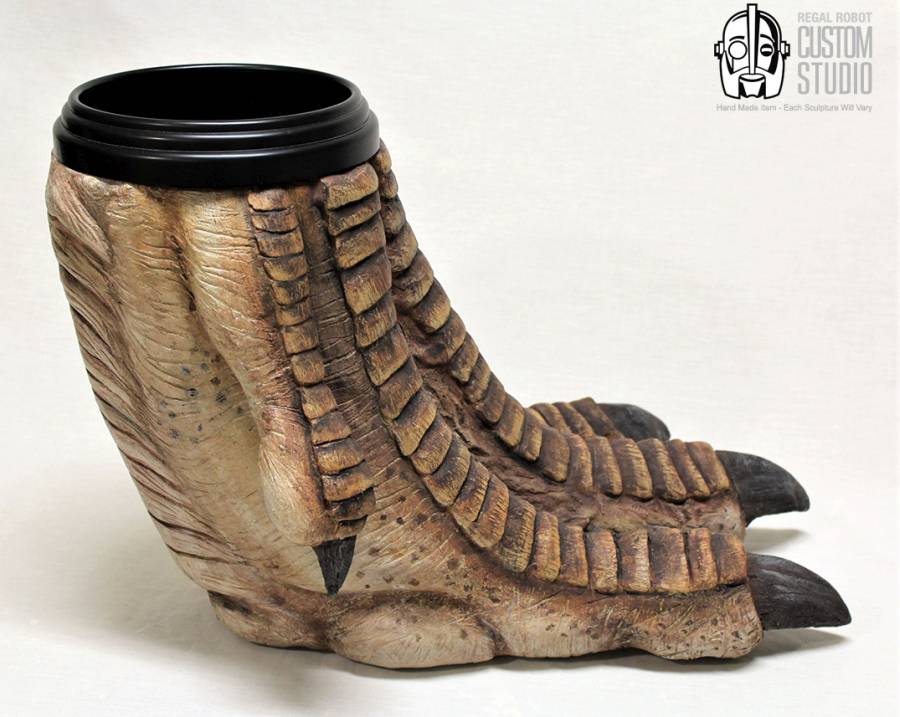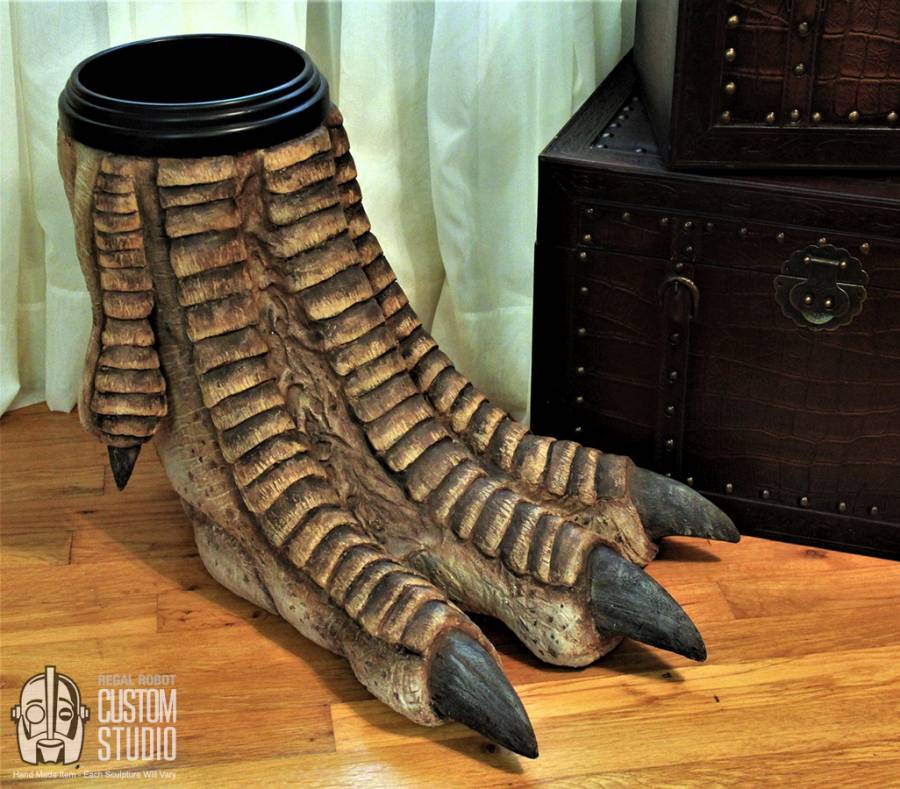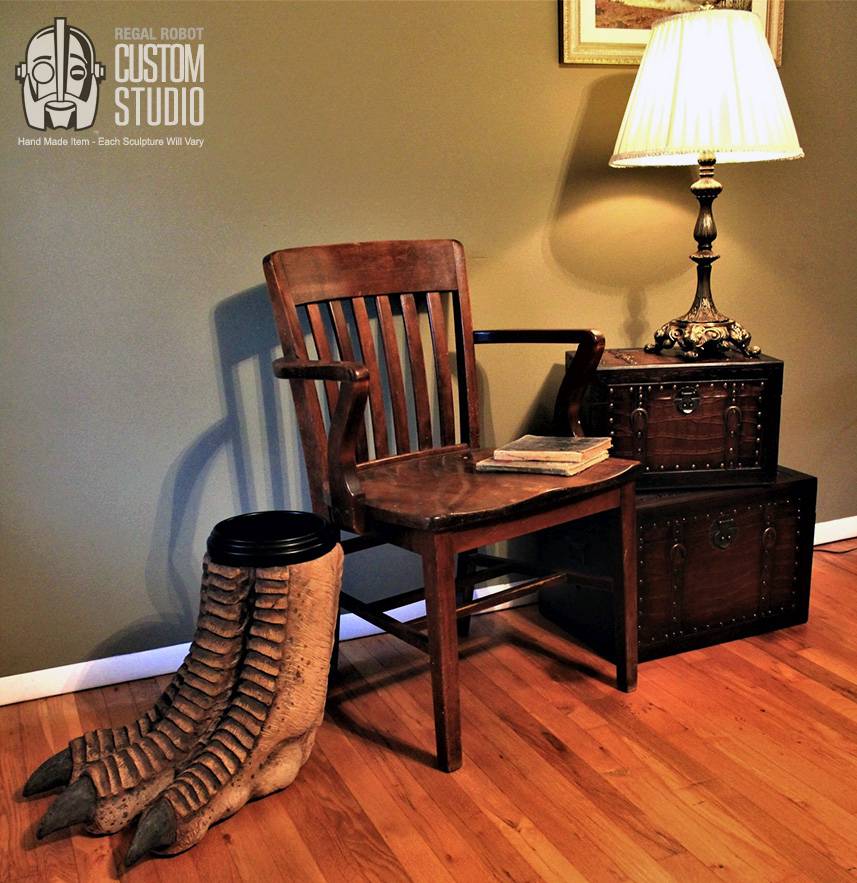 Via: Gizmodo