If you have seen Disney's Big Hero 6 or read Marvel's Big Hero 6 novel, then you might be aware about the cute, adorable marshmallow shaped robot Baymax. Inspired by the Japanese traditional bedding consisting mattresses and quilts, this futon bed is provided with Disney's Baymax robot illustration.
The endearing 90-inch Baymax bed is made from polypropylene fiber from head to toe, making it comfortable as well as eligible to be used by adults too. This bed can be used as a couch for reading purpose and its movable arms give you freedom to cuddle it around while sleeping.
This sofa bed is a perfect piece to be placed at kid's room. Apart from increasing aesthetics, the multipurpose bed can also be used to decorate your room and relaxing yourself. Well, as in movie Baymax promises to have your back, here too the Baymax inspired futon bed is promising to be with you when you are alone.
It is available online at DeNA, a Japan-based mobile and e-commerce website, for 53,800 yen (approx. US $435.7) . The tailor-made, non-returnable Baymax bed will be shipped in vacuum packaging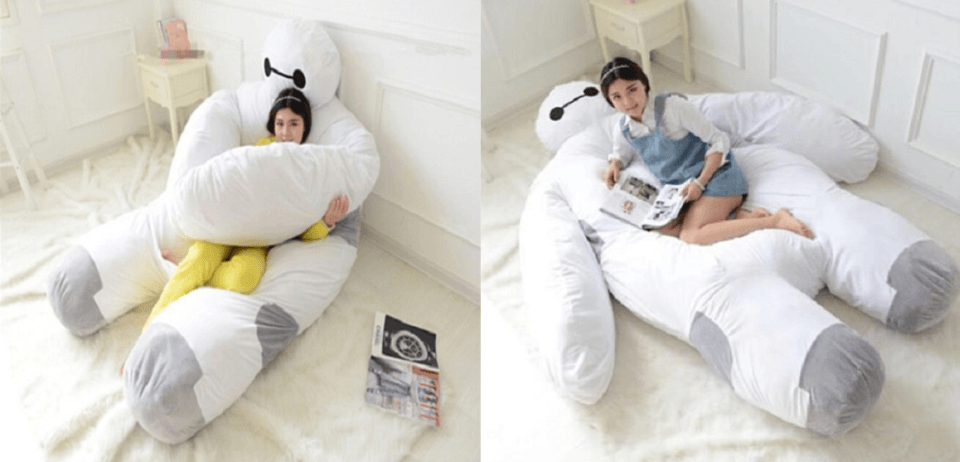 Via: RocketNews24