We've already seen world's first 3D printed vacuum cleaner in shape of a vase for proper cleaning of your house. But what about cleanliness of your working desk? Instead of purchasing expensive vacuum cleaner for workspace, Loann Boudin, a French student and Instructables user, has created a 3D printed mini USB vacuum cleaner using few recycled materials.
To begin with, Boudin gathered certain objects such as RE-140 DC motor (commonly found in toys), old USB Apple cable from iPhone 5, 6 x 12 mm switch, few Lego pieces, tea bag (to be used as a filter), 3D printer and few parts from SolidWorks. Using a 3D printer, he created seven printed parts including a top cover, a motor holder, a pair of turbine parts, a turbine cover, a filter holder, and a dust collection tank.
After collecting and printing all the elements, Boudin technically assembled all the parts to form a tiny vacuum cleaner. The best part of the mini vacuum cleaner is that it's USB-powered, so you can easily move it all around your workspace for cleaning laptop, keyboard or desk. It is a handy device to maintain cleanliness of your work area, without much effort.
However, you need to put in efforts for creating this device on your own. If you're willing to make the DIY 3D printed mini USB vacuum cleaner, then you may follow step-by-step instructions by the designer on Instructables. As for now, check out the video given below to see this mini USB-powered vacuum cleaner in action.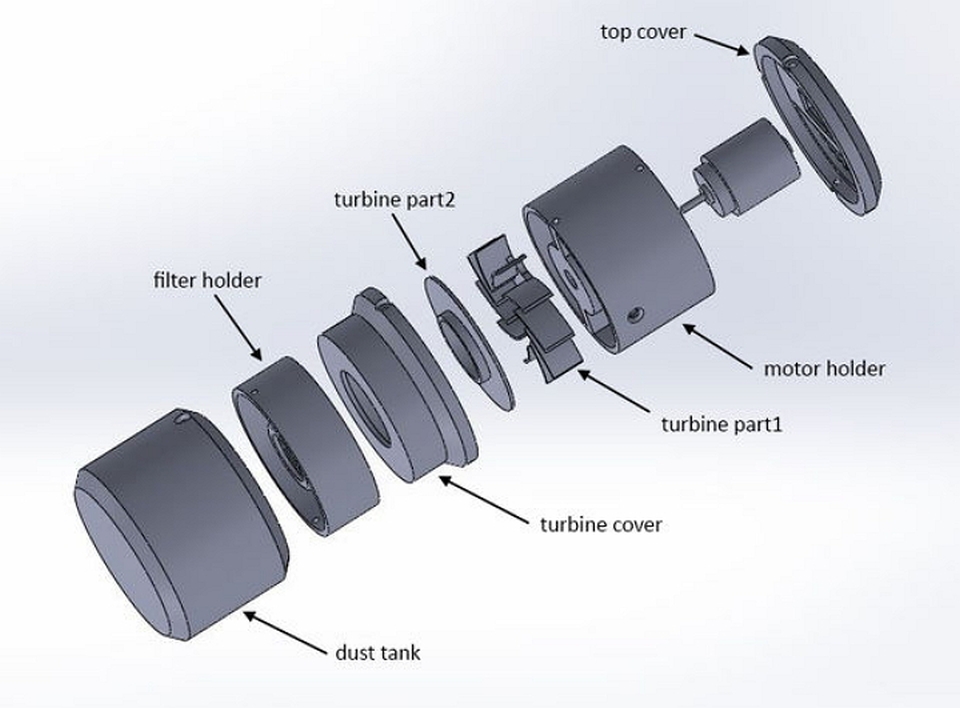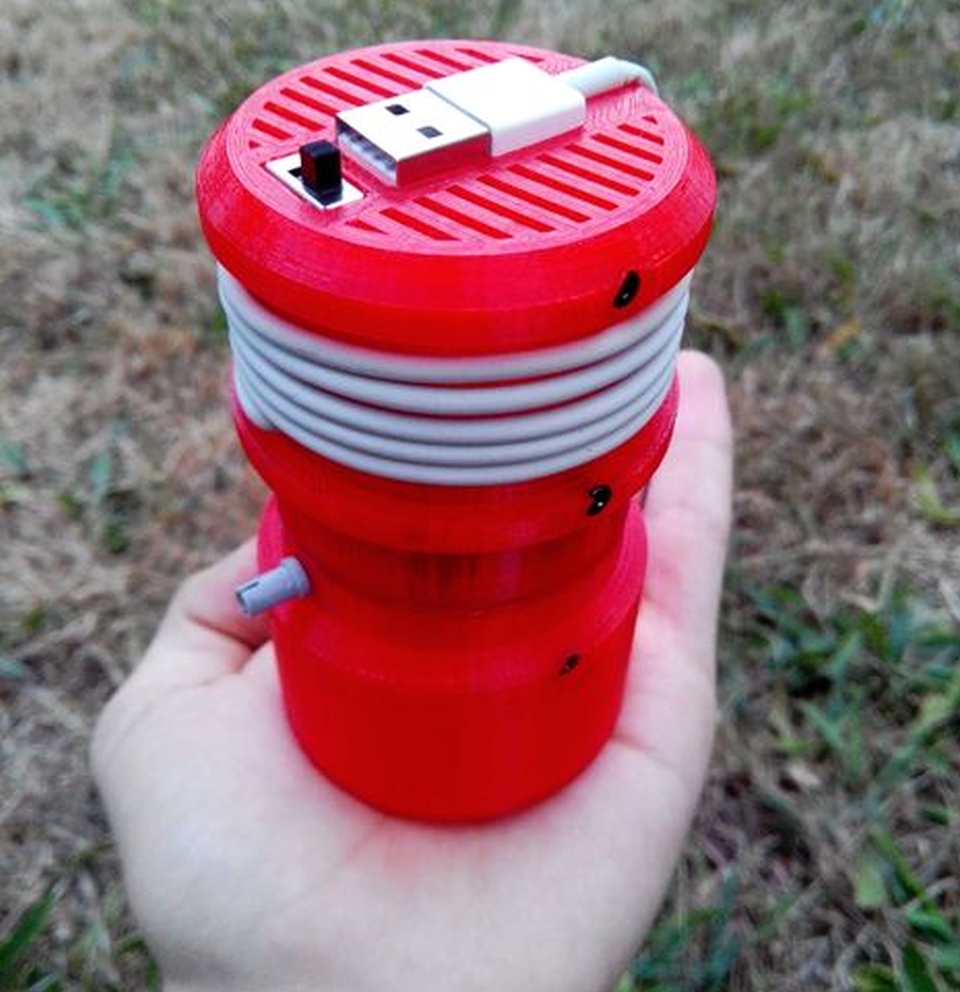 Via: 3DPrint