When dogs start aging, they suffer from many health issues including fatigue and arthritis. Therefore, dog owners need to take extra care of their elderly dogs. For extra comfort of his old dog, a Redditor [JadaNeedsaDoggie] has created simple yet practical air-conditioned dog bed for his canine friend.
After seeing his 13-year old Labrador trying to dig up flower beds for staying cool in summer, the pet owner decided to create fully-ventilated dog bed for his canine using few used materials around the house. The small rectangular pet furniture is made from wooden planks, frozen water bottles, PVC pipes and fans. This DIY bed is able to provide cool air by about 10-degrees to make the dog feel more comfortable, even in hottest of summer days.
Here's how [JadaNeedsaDoggie] has created the air-conditioned dog bed.
Firstly a wooden frame is made with four holes to fit 4-inch PVC for air inlet.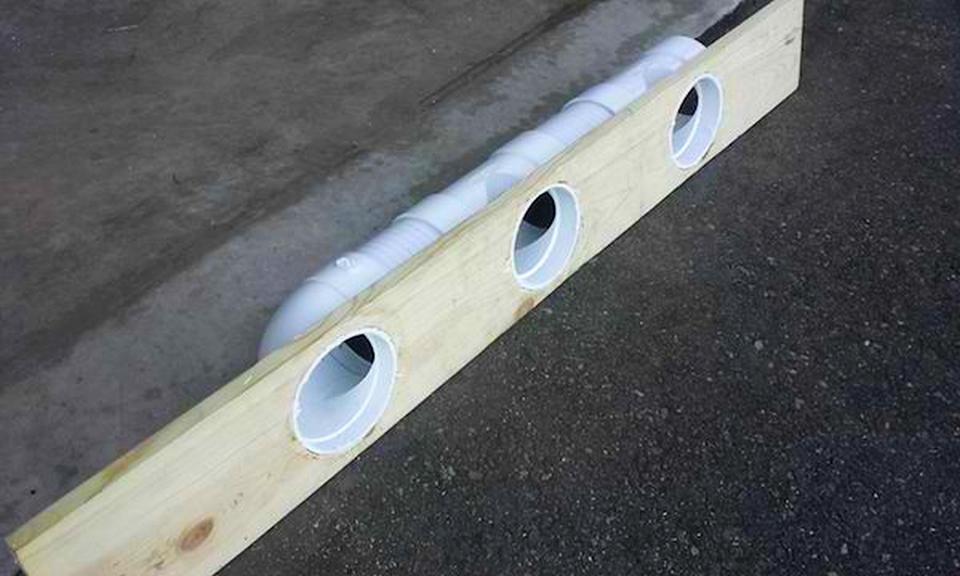 After that, fans are attached to the frame. The fans run on power supply through an old computer system.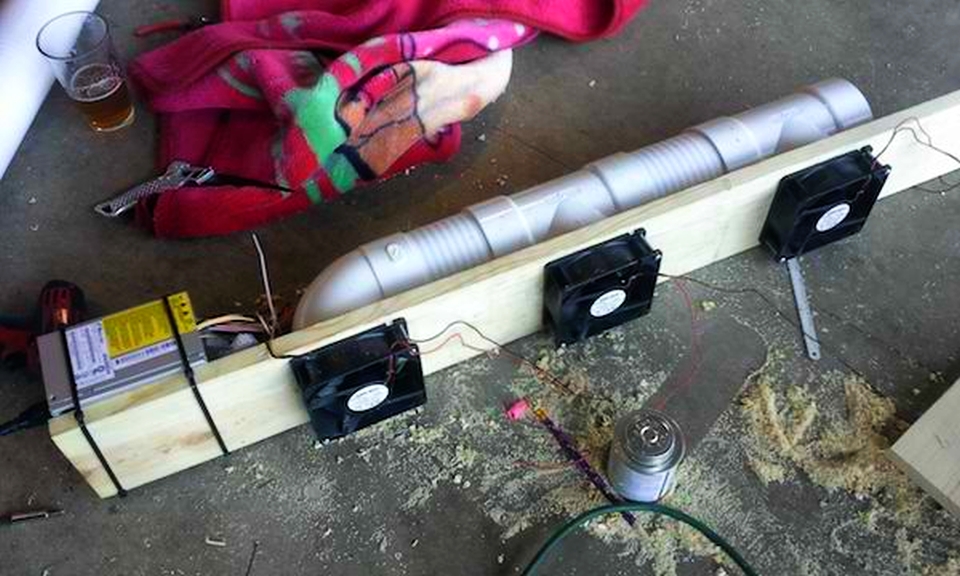 Rectangular wooden frame of dog bed includes cooling ducts, fans and wires for power supply.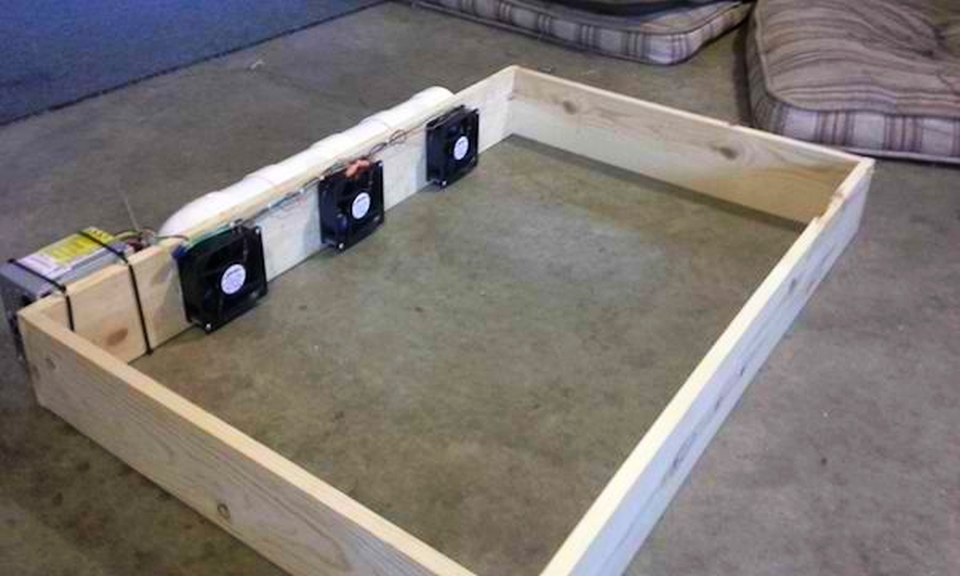 T-fitting is attached onto the wooden frame to make efficient cooling duct.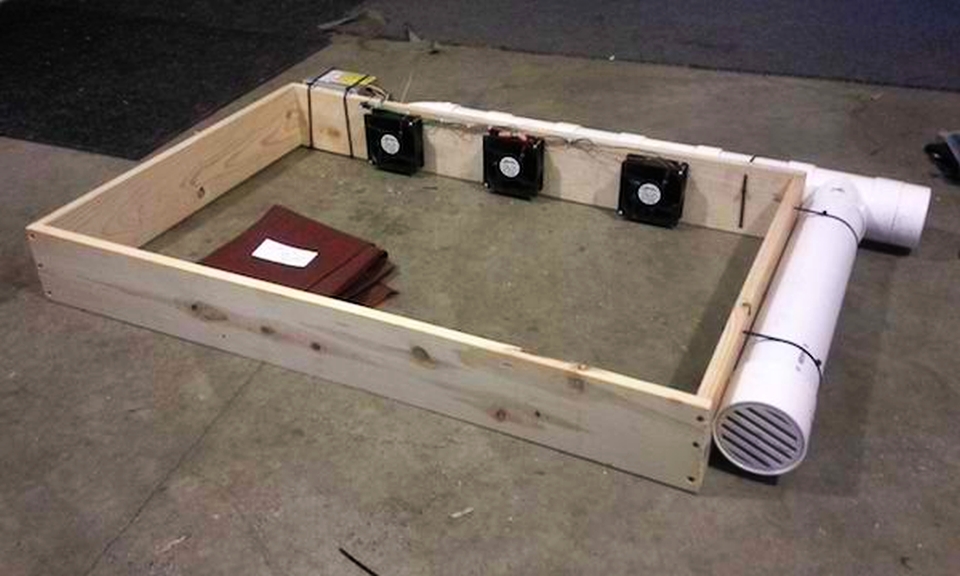 A plant fabric material is stretched onto the frame tightly to hold a dog weighing up to 100 pound.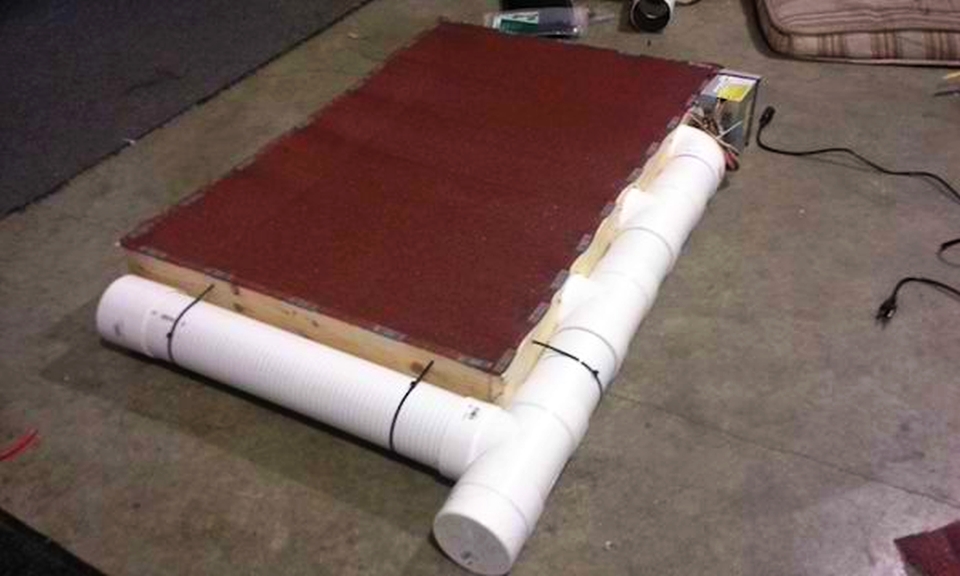 The covers of T-fitting are removed and frozen water bottles are placed inside. The water bottles cool down air and cold air to the dog.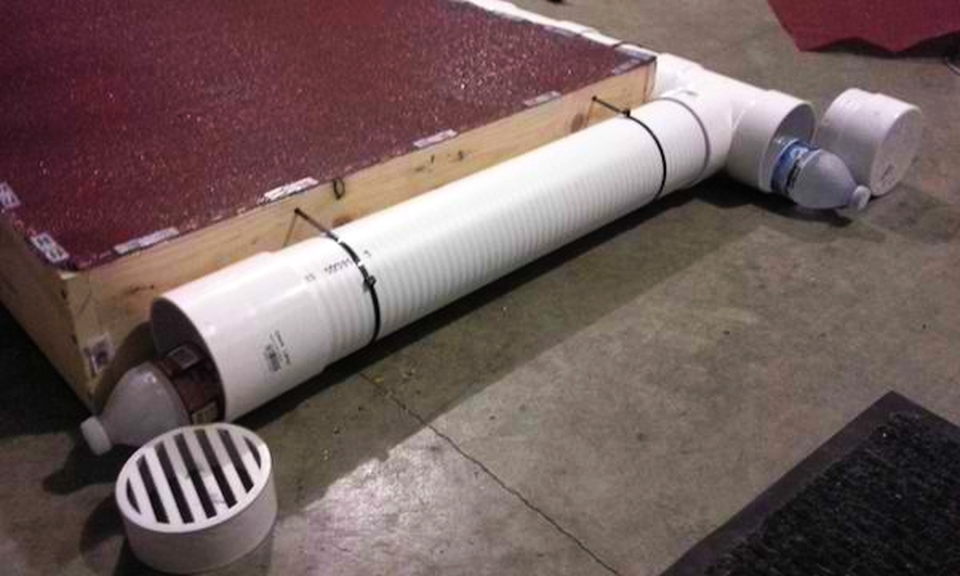 This is the finished air-conditioned dog bed that cools the air by 10-degrees.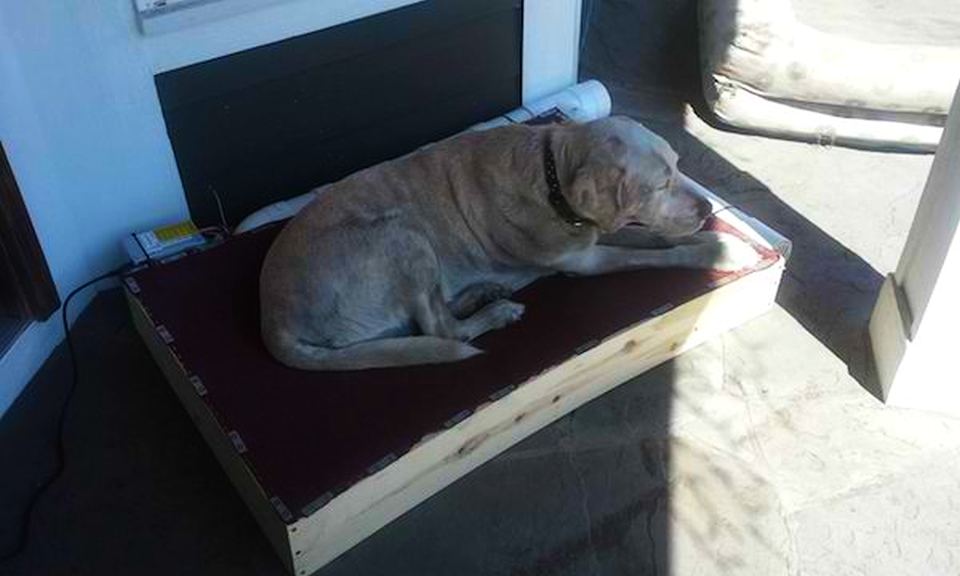 We absolutely loved this simple dog bed design that is very easy and budget-friendly. Anyone who loves their dog can make it to make your pet happy, this summer.
Source: Reddit