DIYer [Makendo] has created a stunning Black Hole Table that's designed to illustrate the warping effect on space and time that's exerted by a black hole. The DIY coffee table consists of a circular glass top that features black acrylic rings intersecting with a radial array of ribs plunging downwards into a central hole. At the bottom, there is an infinity mirror to give an illusion of horizon descending through the floor.
This elegant table virtually brings a piece of space into your living room. Here are the major DIY steps by the creator:
Design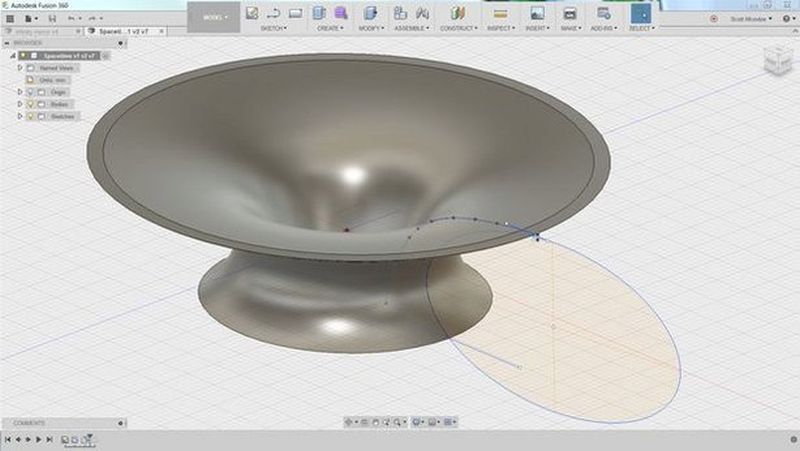 The first step is to design the tabletop using Fusion360 software. With this tool, a spline curve matching the 1/r warping has been formed to evoke massive objects from the space. Then, the design for incorporating the infinity mirror has been created at the base. The 3D structure is created in a way to form a strong layout just like a conventional coffee table.
Laser cutting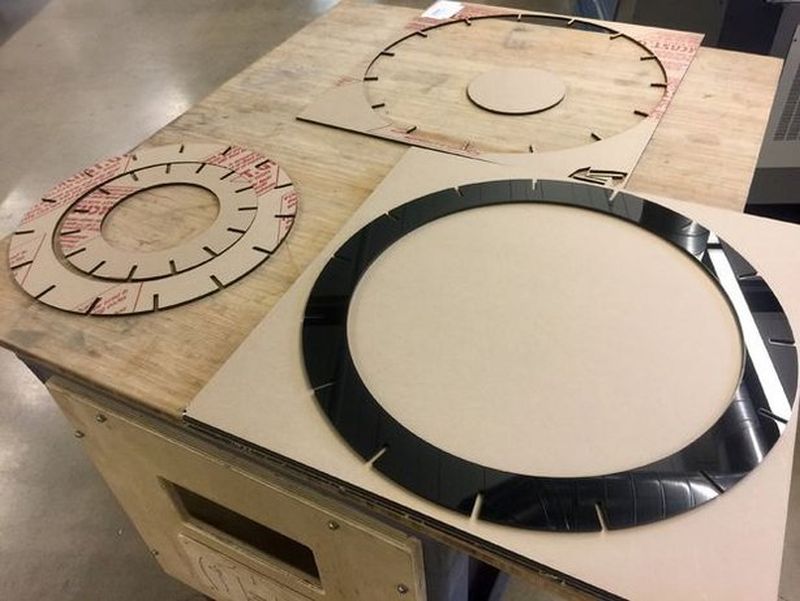 Using laser cutting technology, the designer has managed to cut out 22 pieces onto five sheets of 2×2-feet 1/4-inch black acrylic. These sheets are then manually joined together.
Assembly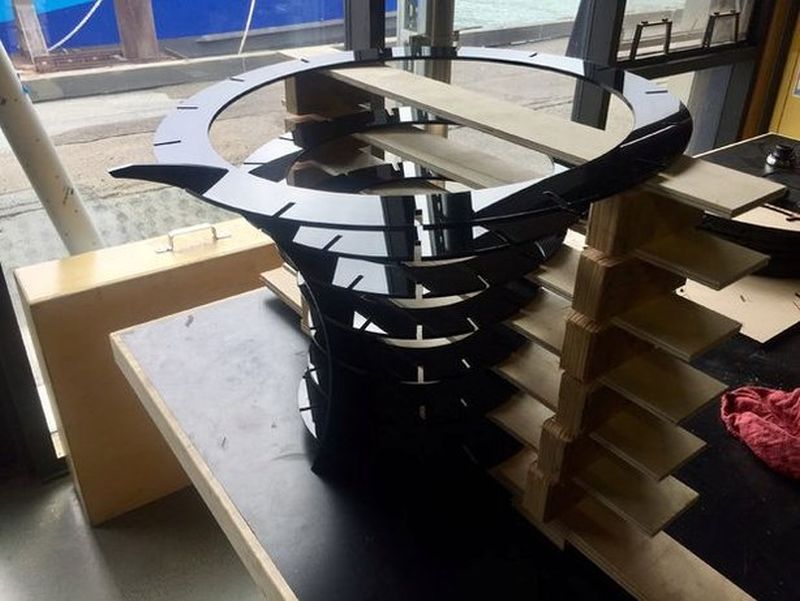 The next step is to assemble all acrylic cutout pieces of ribs. All the circular pieces are stacked on top of each other, with a smaller circle in the bottom and a larger one at the top.
Infinity Mirror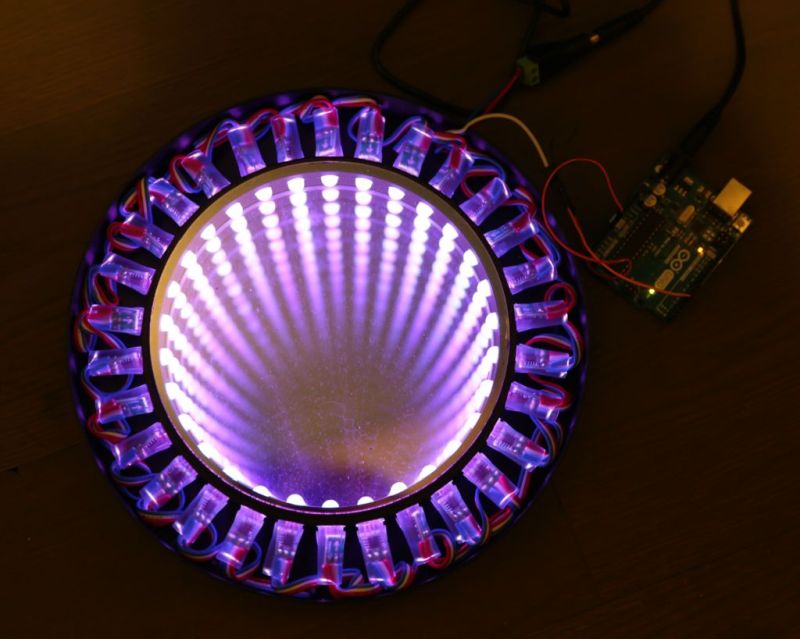 The infinity mirror lies at the bottom of the coffee table and lighted by colored LEDs. Forming a purple pattern, the illuminated glass top invokes the idea of a high-energy pulsar – creating an image of the warping effect exerted by a black hole in space and time.
Glass top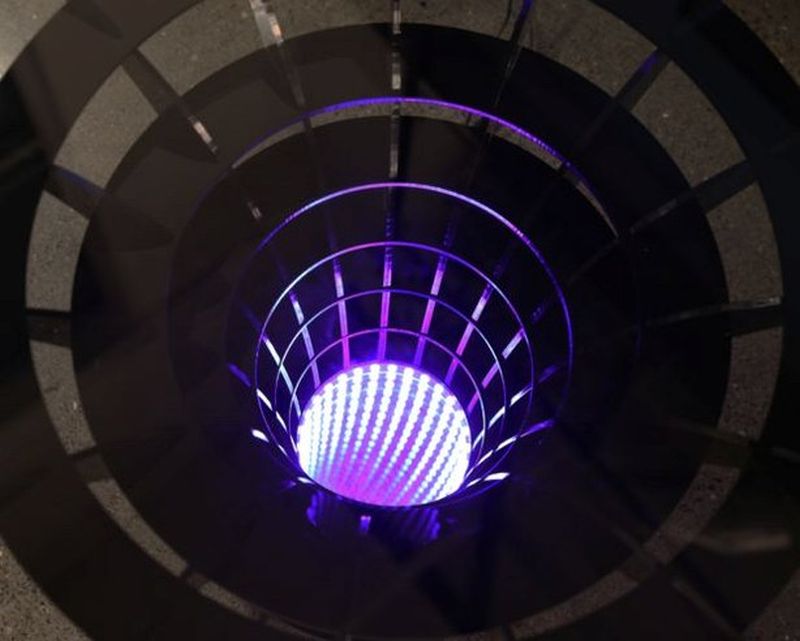 In the last step, the round glass top has been fixed on top of the black acrylic sheets of the base. The resulting coffee table looks like a marvelous piece of space with functionality.
For detailed instructions on the DIY project, visit Instructables website.