We all want a fireplace at home, a traditional one for sure. But what do you do when you are not fortunate enough to have a fireplace? If you are Danielle Kay, a mother from Chester City in Cheshire, England, you build one out of cardboard and few other supplies.
She DIYed a fireplace just to hang her daughters' stockings and decorate her home for Christmas, sweet! Danielle shared pictures of her build in a Facebook group, and you guessed it, she was a instant hit with the netizens. Some liked it so much that they suggested 'Danielle should keep the fake mantelpiece up all year round.'
Making one of these fireplaces won't cost you much time or money. If you have the supplies that include cardboard pieces, a cutter, scissors, tape, hot glue and a few other basic crafting supplies, you can give it a try.
Danielle took only three days to complete this, you may end up taking a few more, but when you complete it, you will surely derive a sense of achievement.
Also Read: Amazing Christmas Fireplace Mantel Decoration Ideas to Try This Year
As evident from the pictures (see below), she has attached cardboard pieces in shape of a fireplace to sand on a wooden base. The fireplace is wrapped in brick-printed paper and is decorated in Christmassy attire.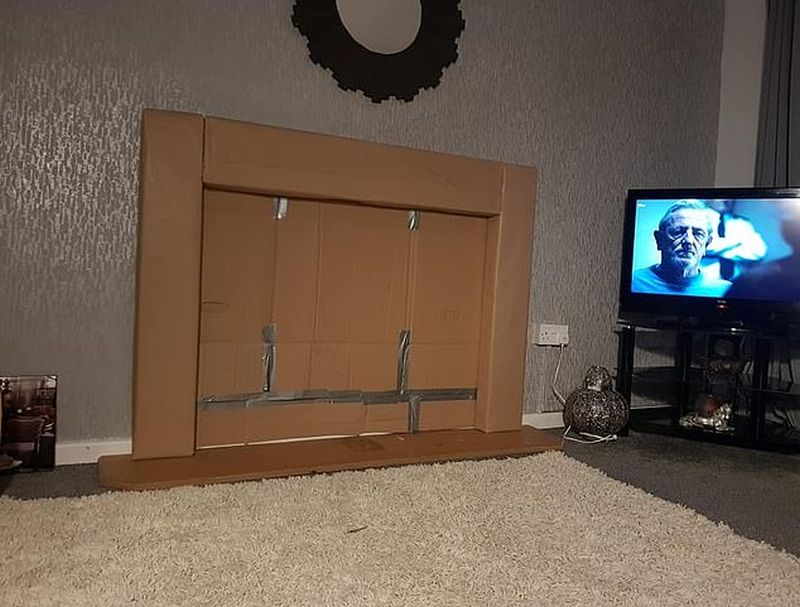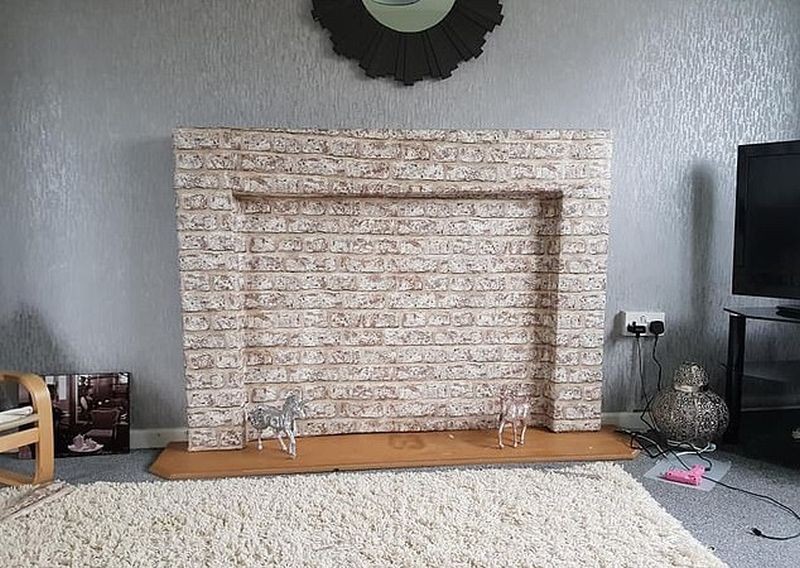 Via: DailyMail