Utah-based Boxie Pet Homes launched its DIY cardboard pet homes through a successful Kickstarter campaign last year. Lately, the startup has rebranded as Dhuma Pet Homes and is currently offering three cardboard pet hideaways.
The playful geometric-inspired shapes and patterns on their pet homes have remained intact. These pet houses aren't simple cardboard creations you can find anywhere, but aesthetically pleasing additions to any home. Moreover, the patterns on each pet house are marked using non-toxic ink, making them safe for pets.
Check out the cool offerings from Dhuma Pet Homes below:
The Pyramid
This pyramid-shaped DIY pet house is easy to assemble and really cute. It features a solid base and a pointed top along with elegant patterns on all sides. There is a circular door for pets to get in and relax in a covered cocoon. It looks so cool that you can place it in your living room.
Price: $25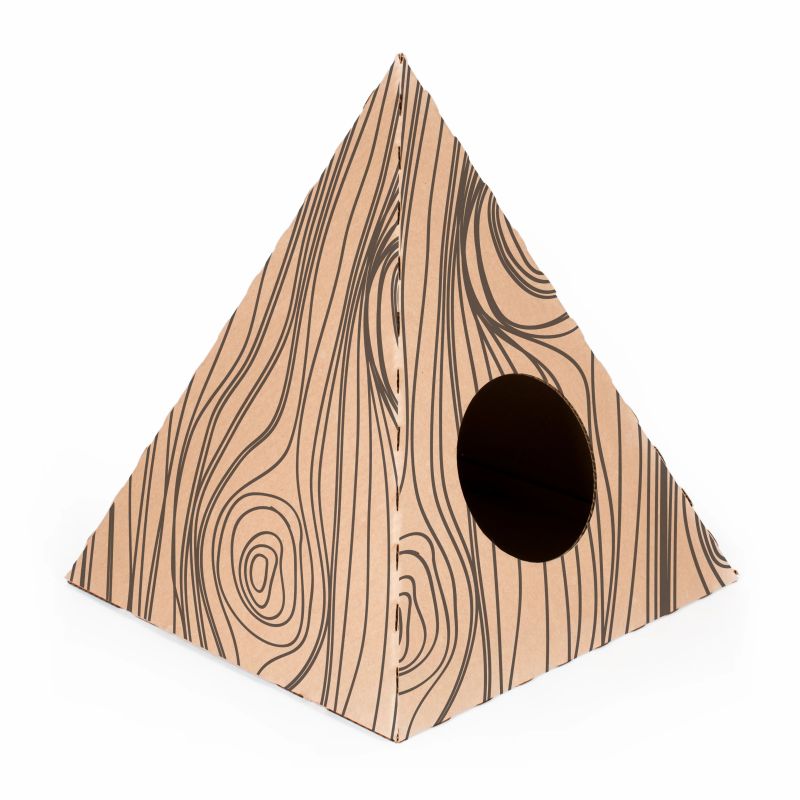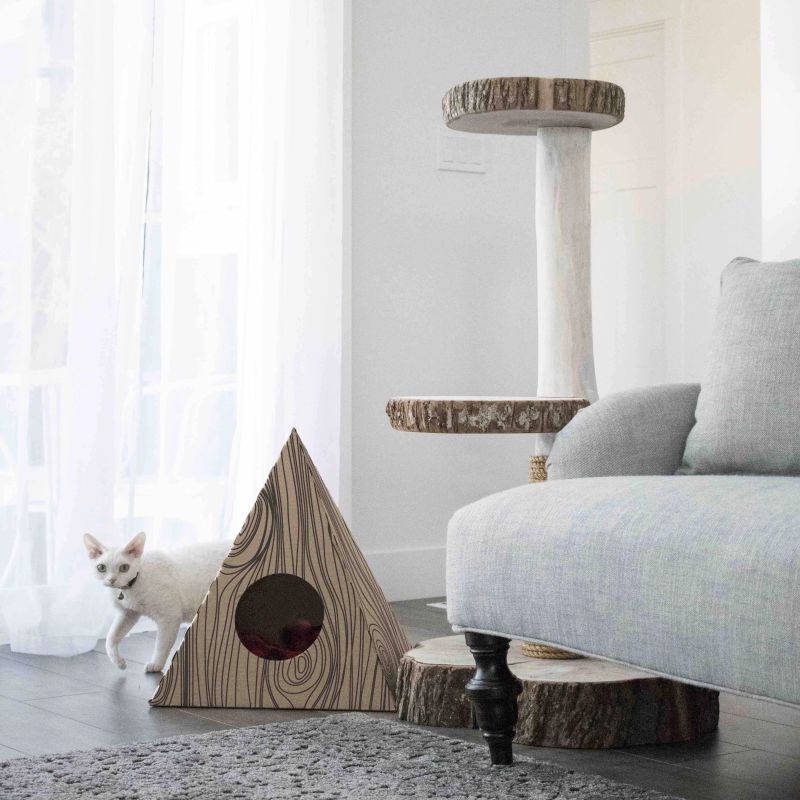 Also Read: Cuteness Unparalleled: Felt Cat Houses Shaped like Animals, Pumpkins & More
The Poly
This pet house features an elegant platonic solid icosahedron shape that is thought to hold properties that decrease emotional stress and foster go-with-the-flow energy.
Price: $25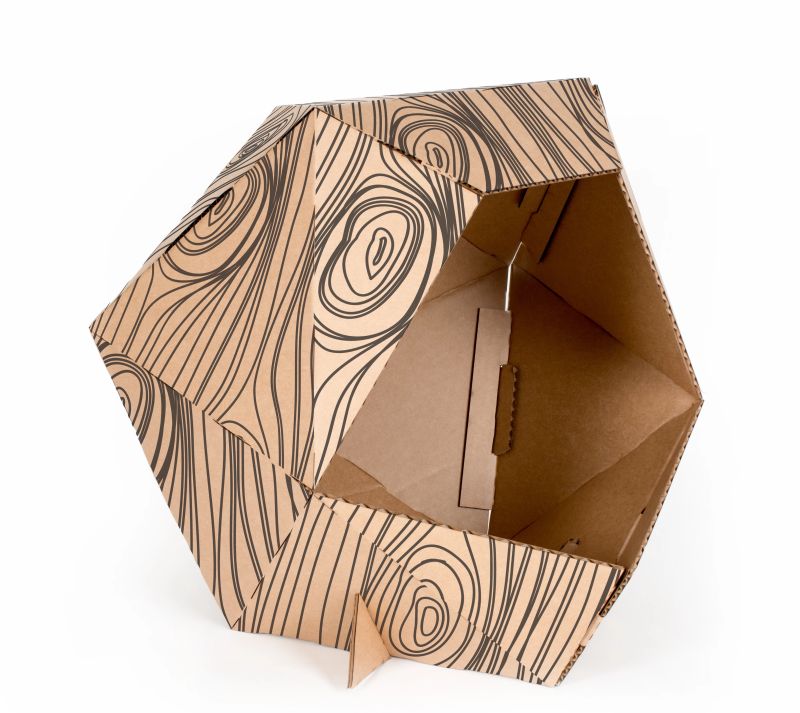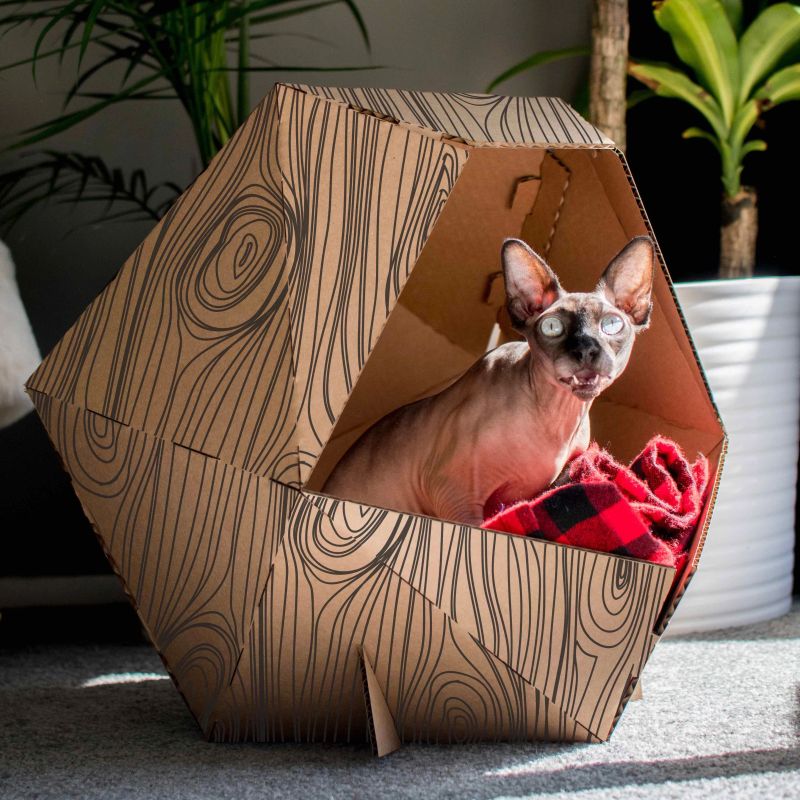 The Hex Tunnel
Uniquely designed with simple folds plus interlocking tabs, this pet house looks like a six-sided prism with a two-way entrance. The rustic wood style lends it the rawness and an organic feel. A perfect personal den for your furry friends to hide and play!
Price: $25