You might have seen upcycle designers who make smart use of unused things to turn them into useful accessories that add elegance and functionality to your home along with adding value to those things. Just like Willem Heeffer who designed unique Diner chandelier from upcycled tin cans, Dutch designers Sander Lucas and Marijke Lucas-Geurts of Lucas & Lucas have designed a Cuplight chandelier by creatively attaching twelve porcelain cups to serve as an upcycled lighting solution at homes.
Both the designers are graduates from Design Academy Eindhoven. They get inspiration from daily used objects and make unusual things by combining old everyday items smartly. Similarly, they have integrated white coffee cups and aluminum light sockets including a fabric cable to design a functional lighting with aesthetic details. You can also try to make one, but the backside of the cups needs to be cut in exact shapes for holding metal light sockets. Thereafter, adding wiring and joining the cups is also a tedious task.
This upcycled chandelier design not only adds stylishness to your home, but it also illuminates the space elegantly with 6 x 15 Watt lamps (maximum 25 Watt). The color scheme of the wires and cups adds industrial essence to the Cuplight chandelier. It can be purchased from Lucas & Lucas for a price tag of $474.77.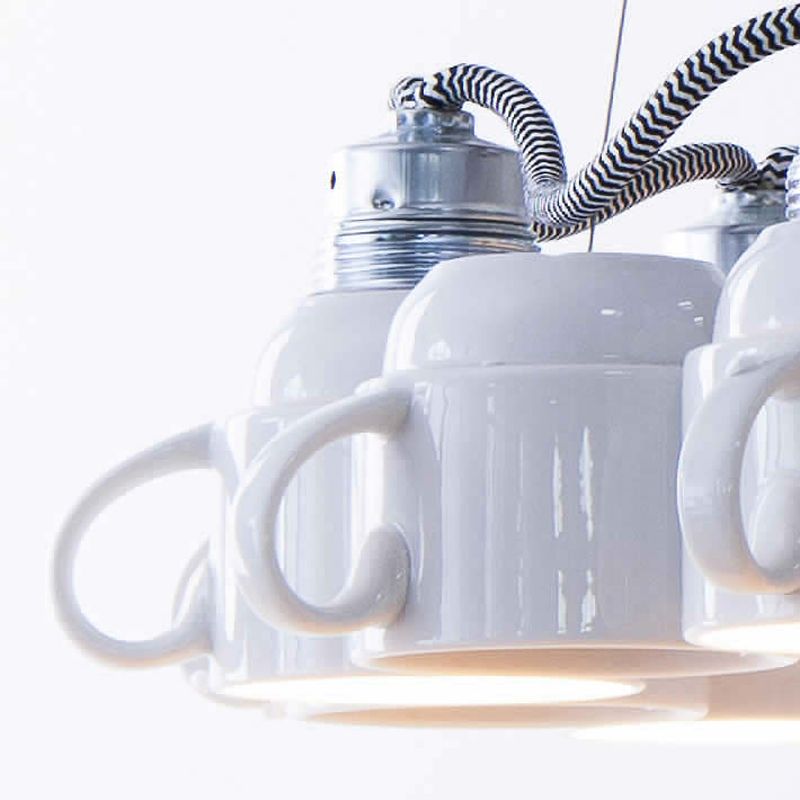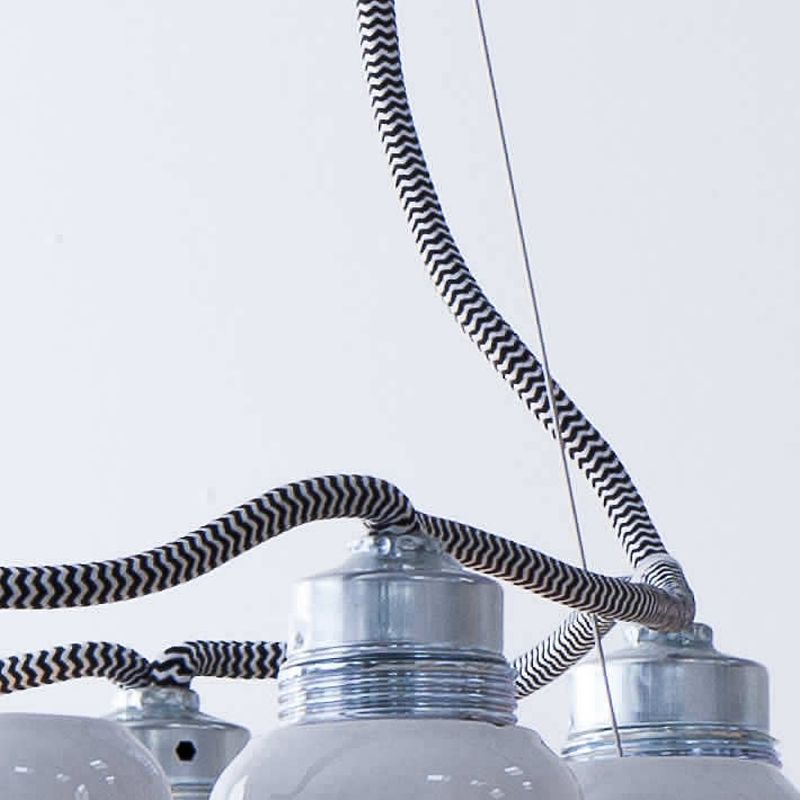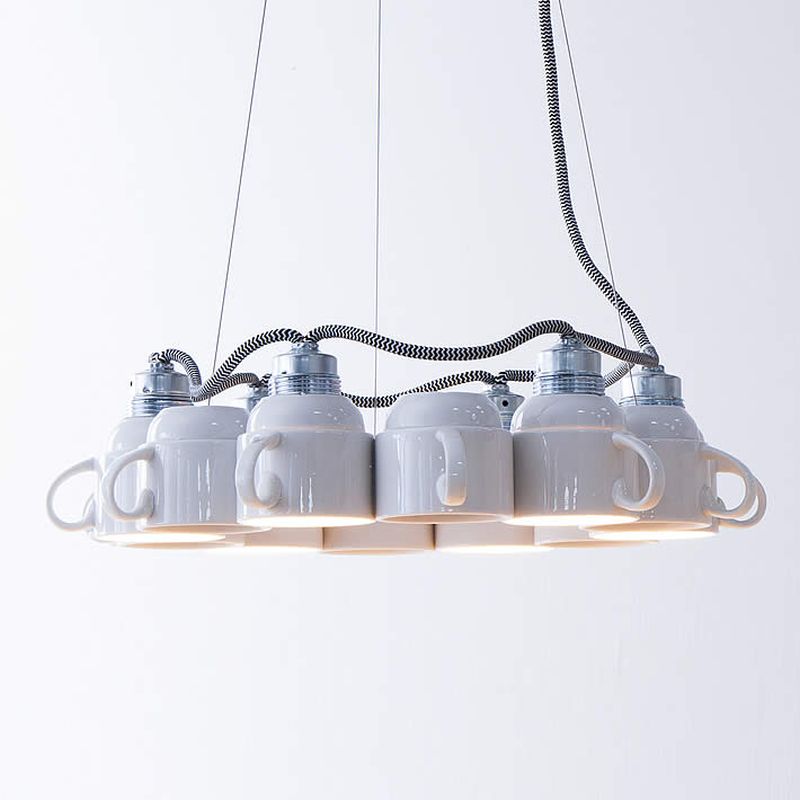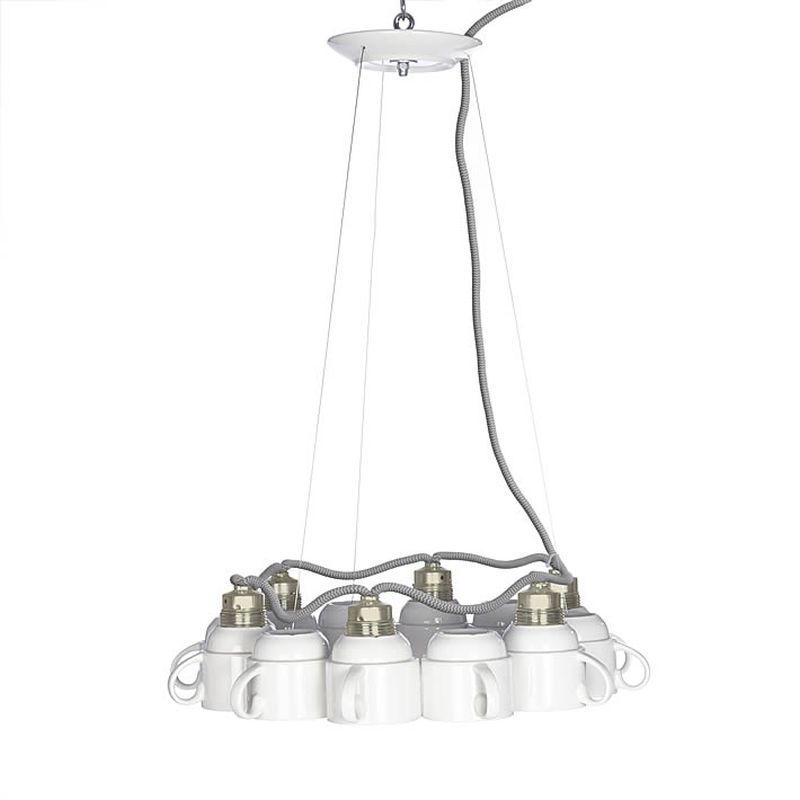 Via: UpcycledZine