A software engineer with code name [tamberg] has recently developed the DIY Augmented Water Device for Water Hackathon; open source technologies for rivers, oceans and lakes in Lausanne, Switzerland. It is basically a faucet device that attaches onto any tap, displaying blue light that means normal water flow but it turns red after dispensing about 1-liter of water through a tap.
This change in color is an alter to the user to limit water usage as already 1-liter has been dispensed, thus helping in saving water to a great extent. The DIY project is made using Arduino Uno, colored LEDs and flow sensors to monitor your water usage to help you reduce unnecessary water wastage.
Other components used in assembling the device are LiPo battery, LiPo charger, jumper wires, a plastic test tube and Zip ties. Together all these components form a tap adapter that fits onto a tap for controlling water flow. The prototype device is compact and easy to be prepared by anyone interested in electronic DIYs. You can make one for yourself to take an initiative for water conservation by following the designer's tutorial on Instructables.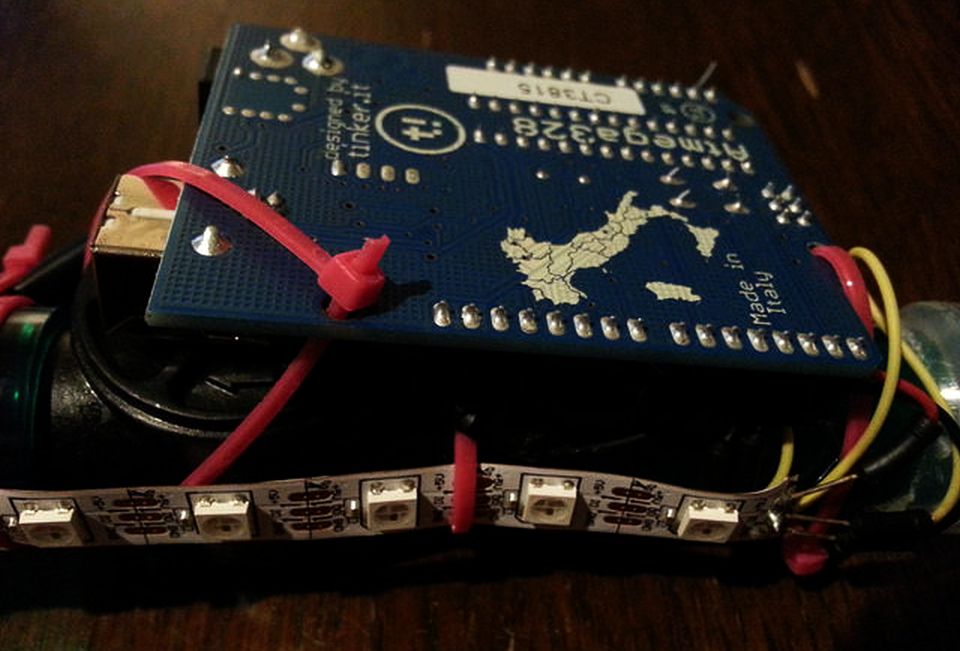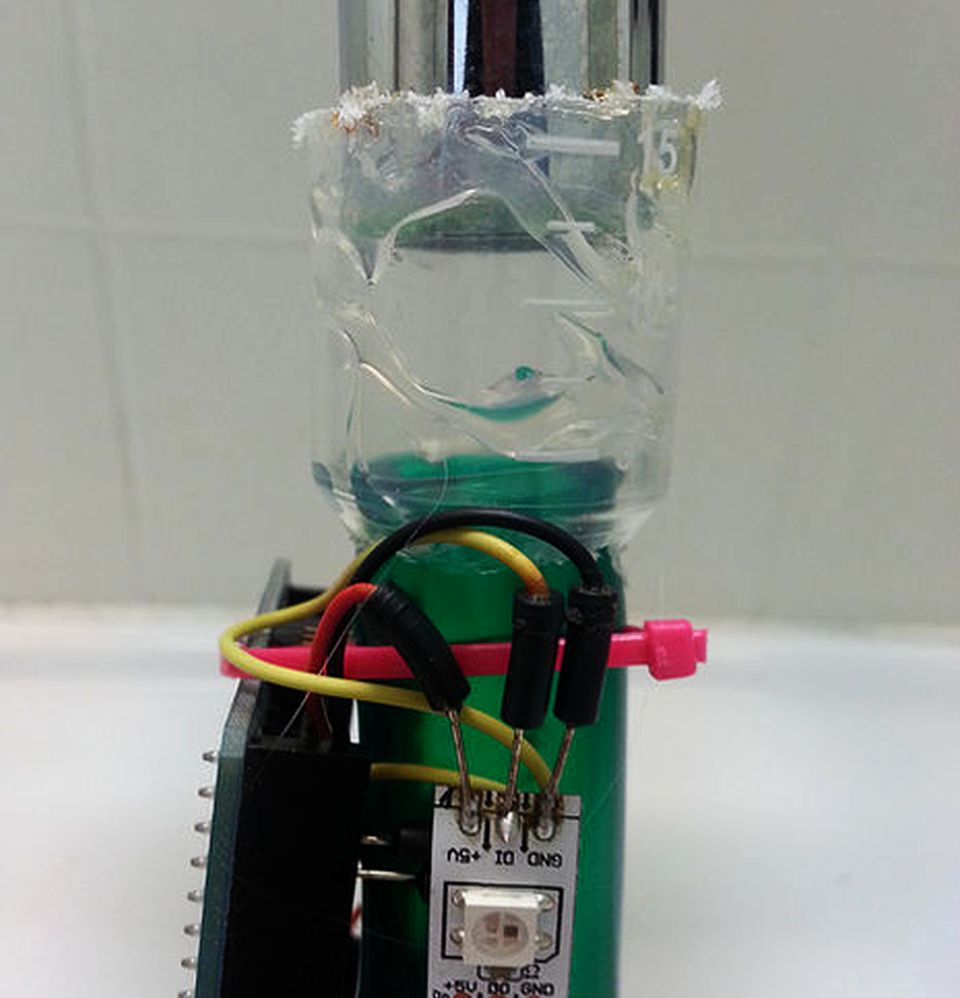 Credit: HackaDay