Holiday is the time of the year when your heart is filled with cheer, and all you want to do is spend more time with your cat. Holiday is the best time to do something special for the furry feline in your life, and it always makes you satisfied when your cat gives back unconditional love. Well, we are not asking you to spend dollars to buy anything. Here's something for your cat that you can make yourself at home without spending a lot of money. Have a look at this epic DIY gingerbread cat house that doesn't even require you to use real gingerbread, rather only a few things like cardboard, paper, small cardboard pipes, paper plates, stripped goody paper and other embellishments.
There's no doubt about the fact that cats and Christmas trees can be a bad combination. Maybe this lovely cat house will work for you at last. This cat house is originally crafted by the cat lover couple Chris and Jess, who runs a popular Youtube channel called Cole and Marmalade, which are apparently the names of their two mischievous kitties.
Also Read: Kitty lover's spacious DIY cathouse made from cardboard
The couple wanted to have a classy Christmas tree in their home, but their brown kitty Marmalade has earned a reputation as a Christmas tree destroyer. Since, they didn't want to let Marmalade ruin their holiday spirit, they came up with a better plan to create a lovely gingerbread cat house for both cats to distract them from Christmas tree. If you happen to be in the similar situation because of your feline, follow the video tutorial shared by the couple on their YouTube Channel.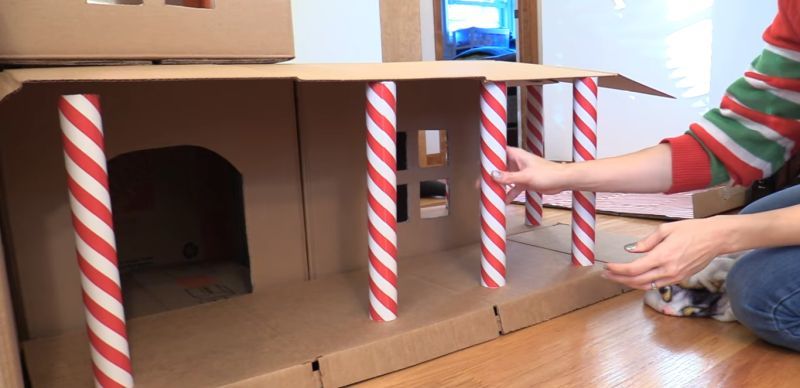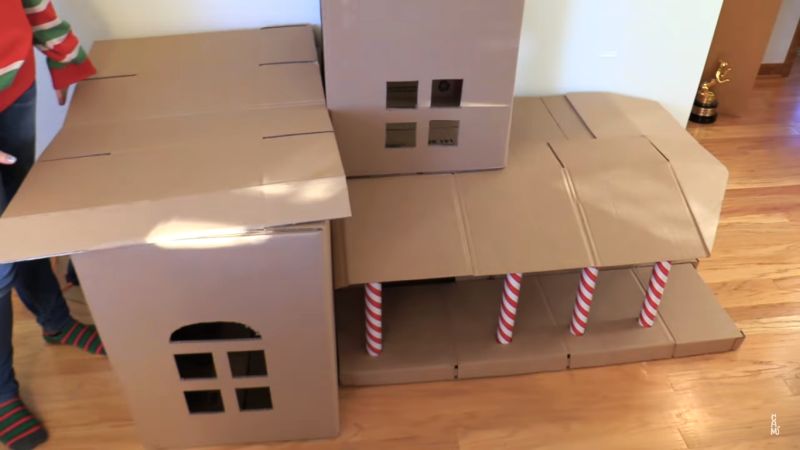 IImage: Youtube/Cole and Marmalade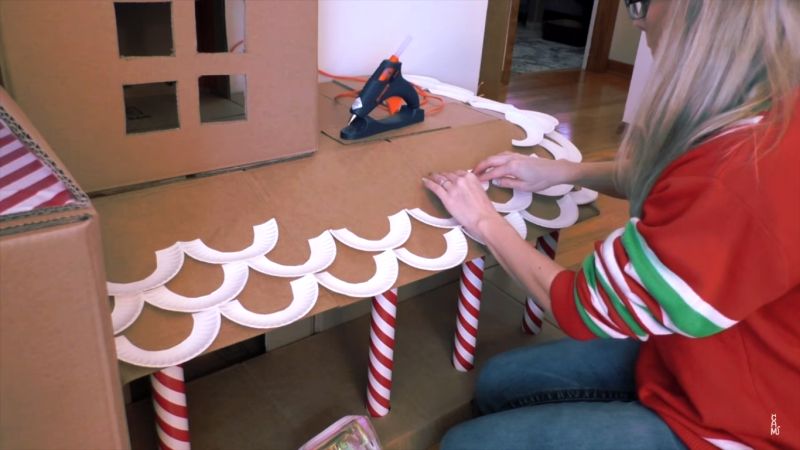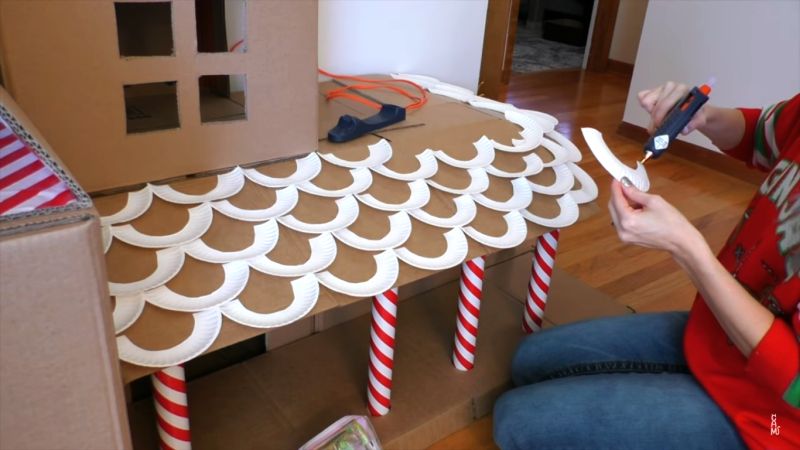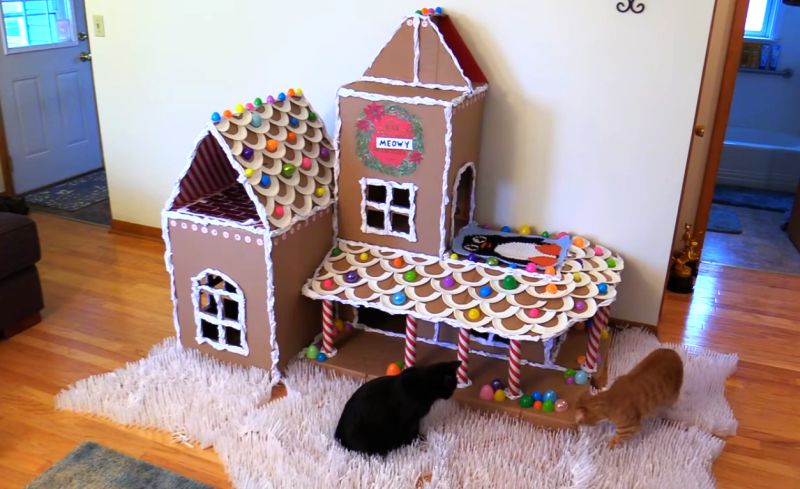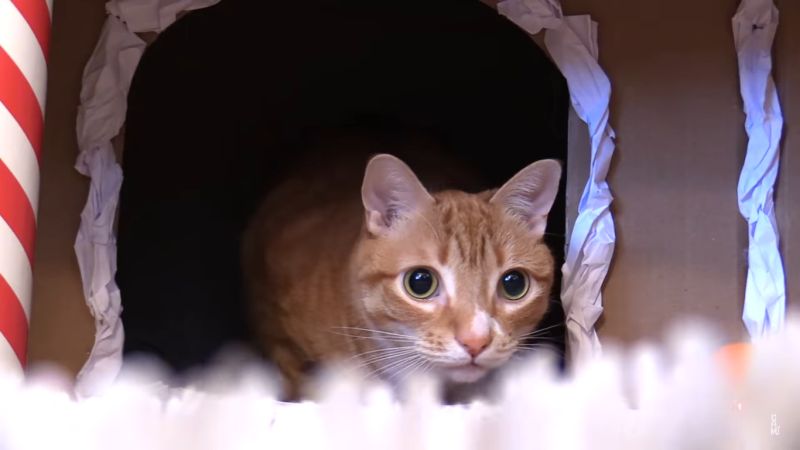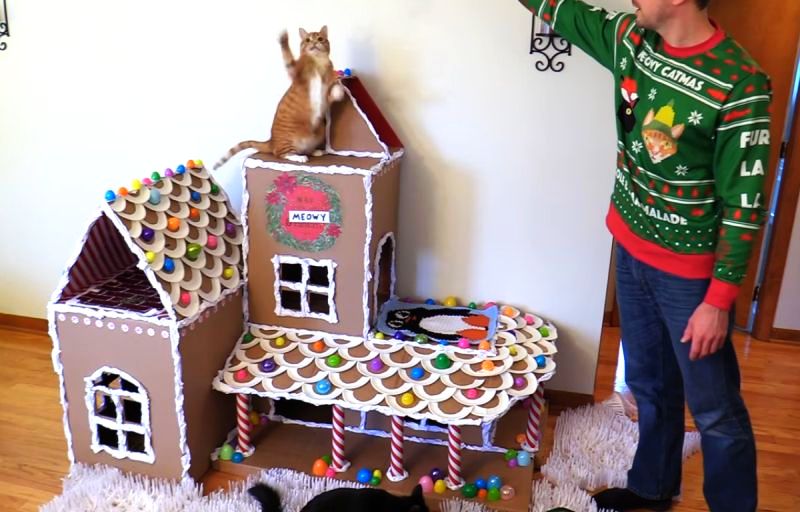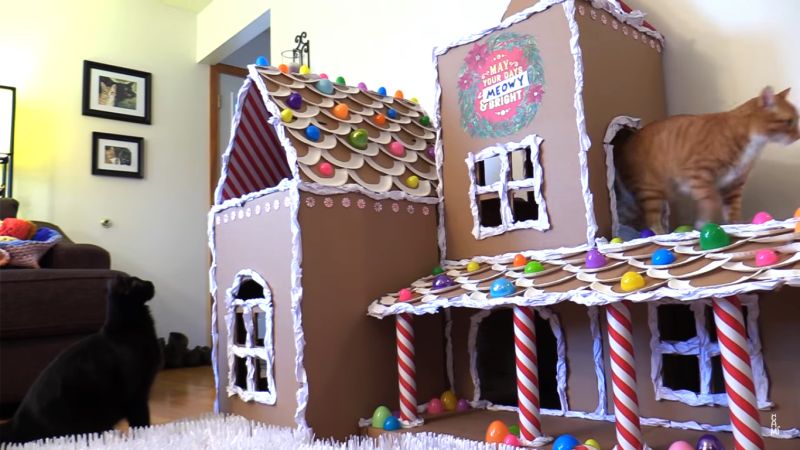 Via: Foodandwine