As Halloween is approaching, most of us will be engaged in either planning or searching for creative-yet-eerie ways to celebrate Halloween evening with friends and family. We also know that the internet is flooded with stale decor and cooking ideas, but very few are fresh and creative.
This one, however, is something different. One that you might not have heard of before. Serving glowing noodles to be precise. Yes! Edible glowing noodles. The backlight ambiance is always a hit during Halloween celebration and adding UV effect is going to add realism and coolness to your party.
So, if you are moved by the idea and want to turn heads this Halloween, then Maastricht-based DIYer Pieke Roelofs has a detailed DIY tutorial video at her YouTube channel to help you out. Here is a brief rundown of things that you may require for the cooking process.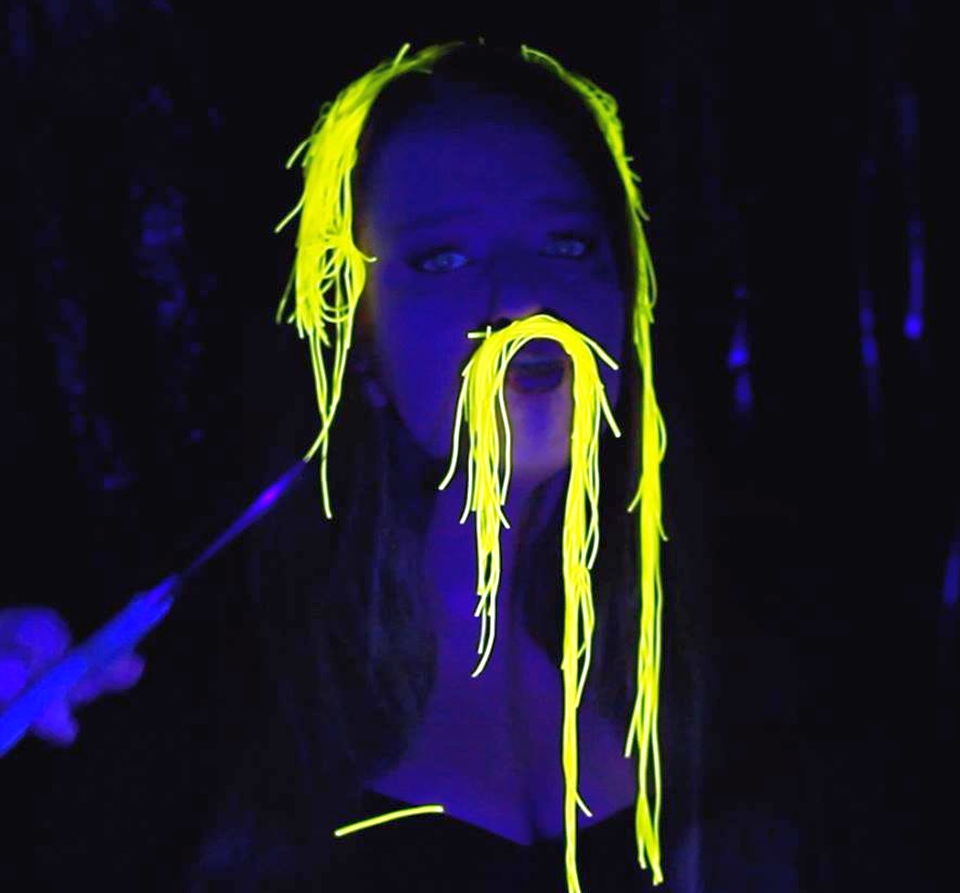 Things you need
Rice noodles (of different sizes)
Vitamin B2 (aka Riboflavin)
Boiled water
Bowl
Process
If you are thinking to prepare UV reactive noodles is a heck of a task, then you are wrong. The noodles are done just like any other staple food.
First dissolve approx. 2-4 Vitamin B2 tablet in water.
In one bowl, add some noodles and pour boiling water in it.
After some time, mix water-soaked noodles with the Vitamin mixture.
Voila, UV reactive edible noodles are ready.
What makes noodles glow in the dark?
I know you all are thinking what makes noodles glow in the dark? Well, thanks to Riboflavin's (Vitamin B2) chemical properties, which start exuding a mystical fluorescent colored effect when placed under black light. So, just follow the instructions and you are ready to woo your guests with glow noodles.
So, be Halloween ready with these UV noodles and add an element of eeriness to the hallowed evening.