Your dining table is the star of your Halloween party and it warrants the best decorations and a great menu for the day. Once you have decked up the halls in spooky spirits and decided on which meals to serve, it is time to create a fun and festive centerpiece for the table. While you can pick something from a store, you lock in a certain charm and creativity when you DIY Halloween table centerpieces.
From faux flowers, pretty pumpkins, and fall foliage to colorful paper lanterns and eerie candles holding the fort, there are tons of ideas that you can craft from scratch to complete the layout of the Halloween dinner table. We have rounded up a few fantastic and easy-to-create DIY Halloween table centerpieces that will perfectly pair with various holiday settings. Get to work, then!
Try out this floral table centerpiece with spiderwebs. It will add a charmingly eerie touch to the dining table. Full tutorial.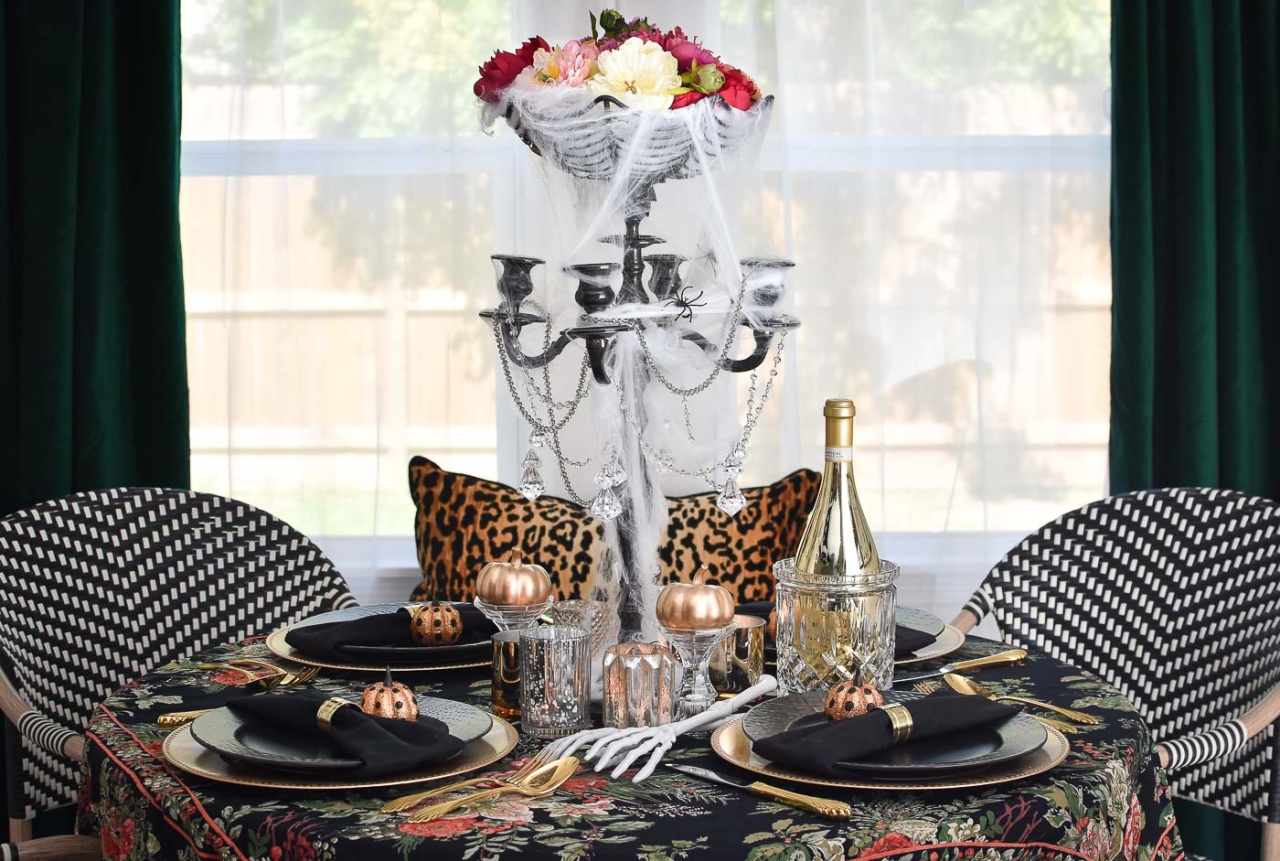 Wood pumpkin centerpiece is paired with fall foliage to offer a minimalistic holiday attraction. Full tutorial.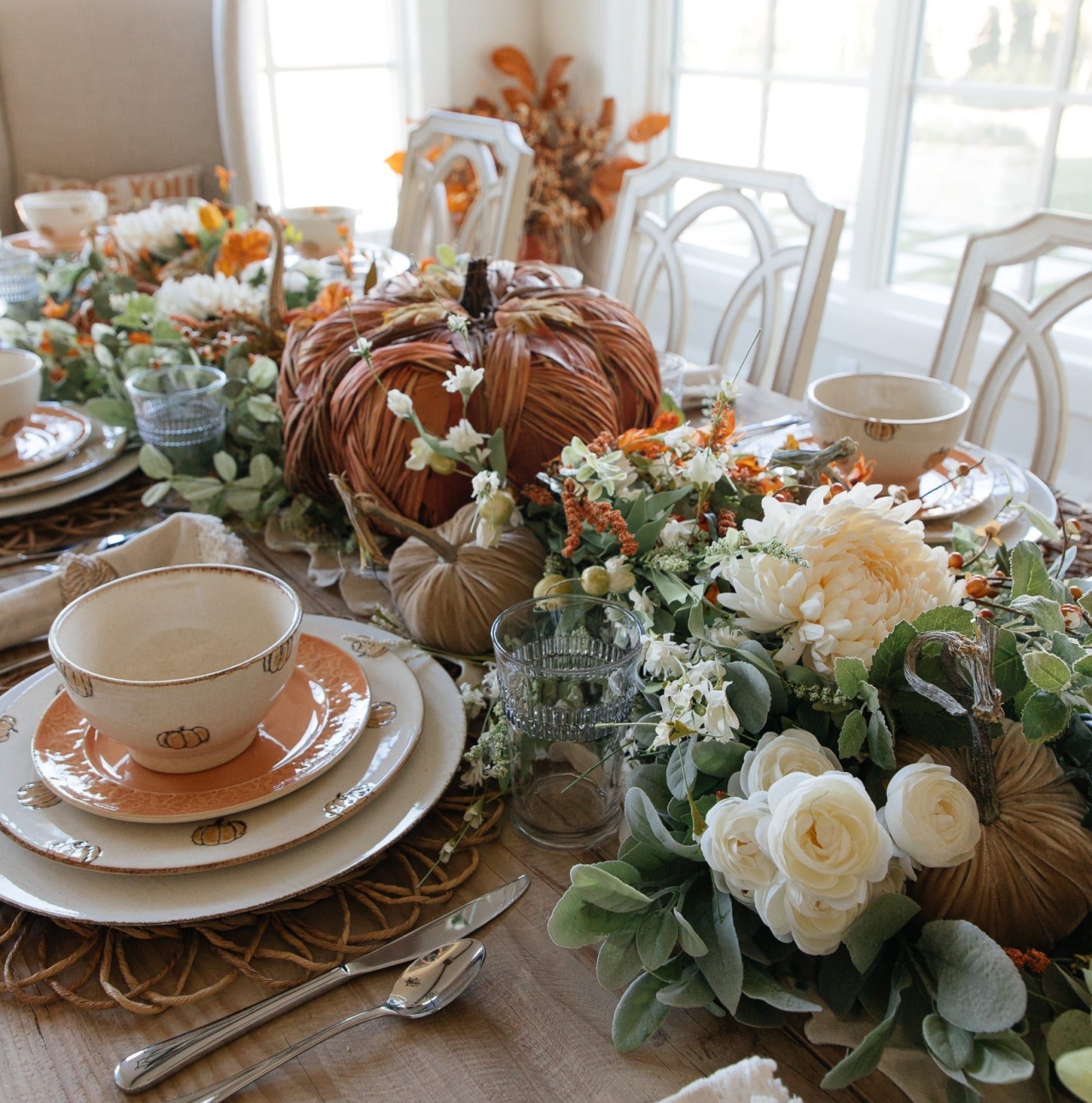 These test tubes filled with skeletal hands and flowers are simply the perfect choice for a Halloween table centerpiece. Full tutorial.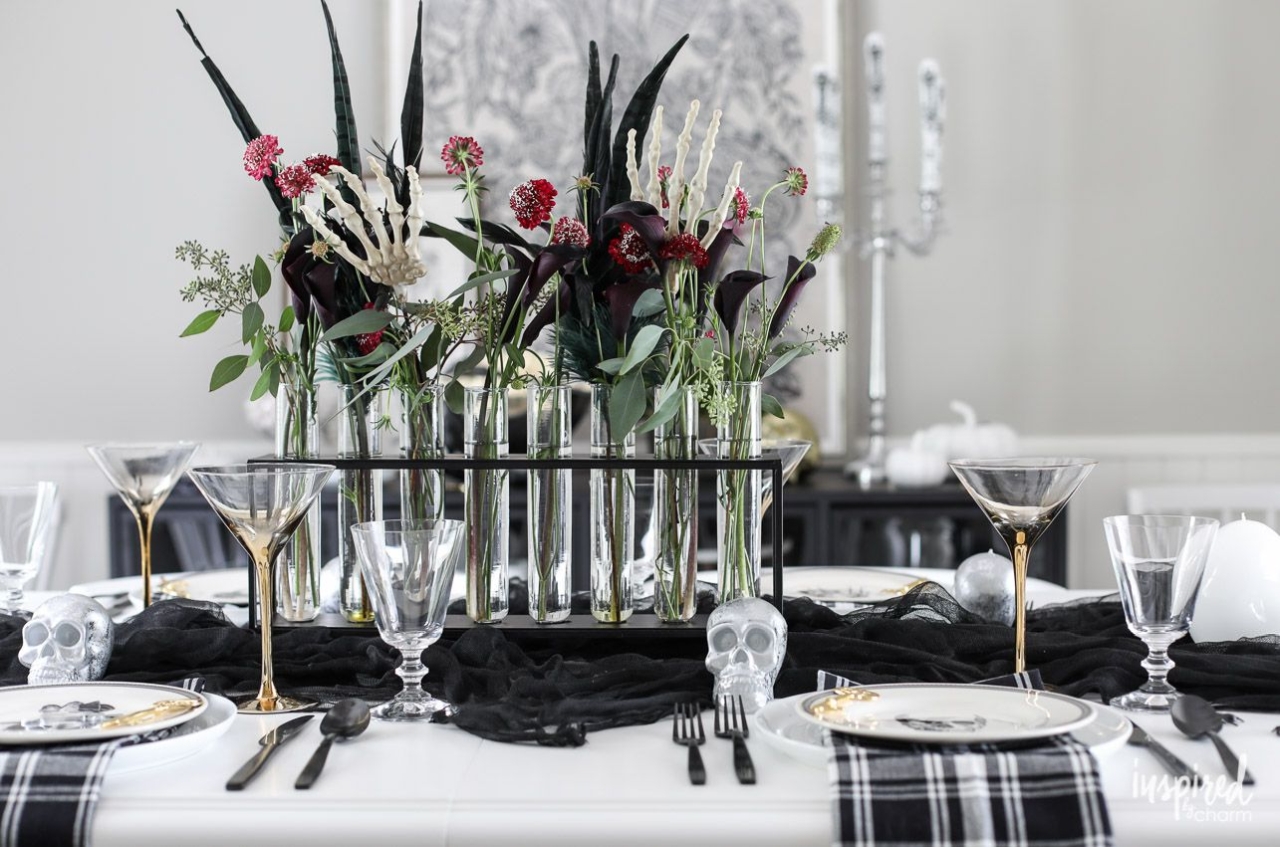 Create this mud-cloth pumpkin centerpiece for a chic Halloween dinner table. Full tutorial.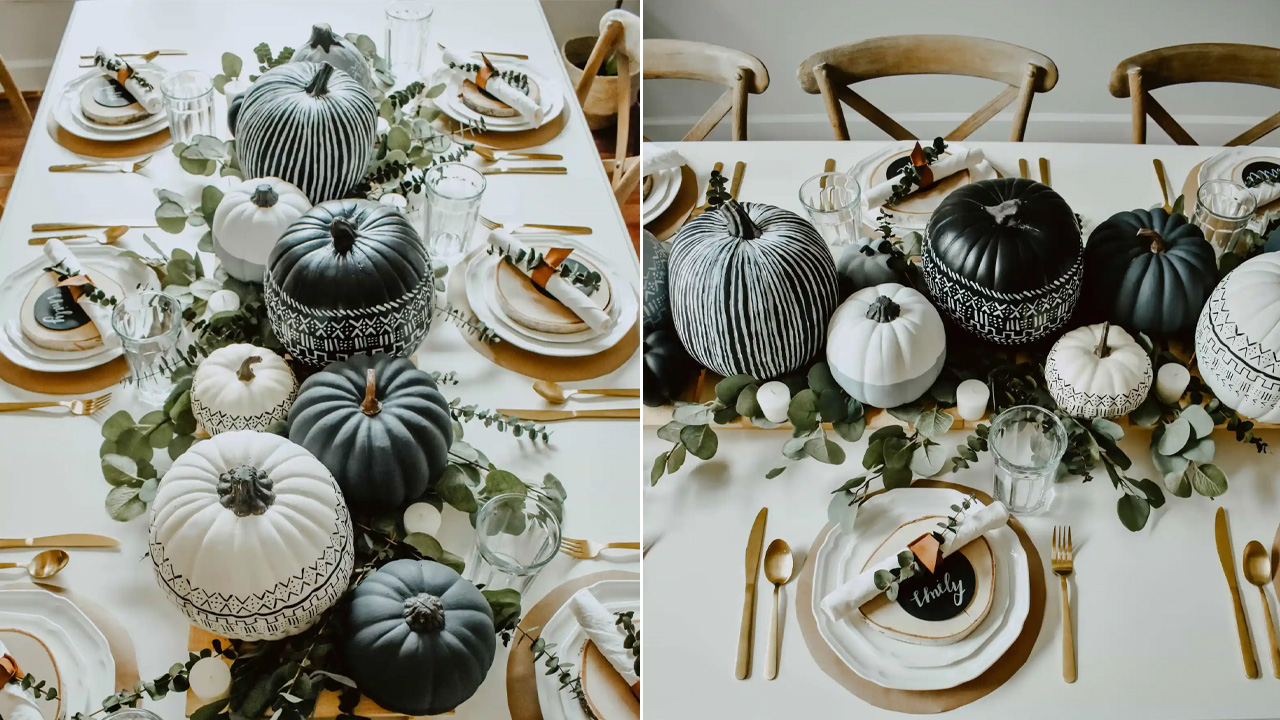 Give your pumpkins a fun makeover with this DIY flying decoupage bats centerpiece. Full tutorial.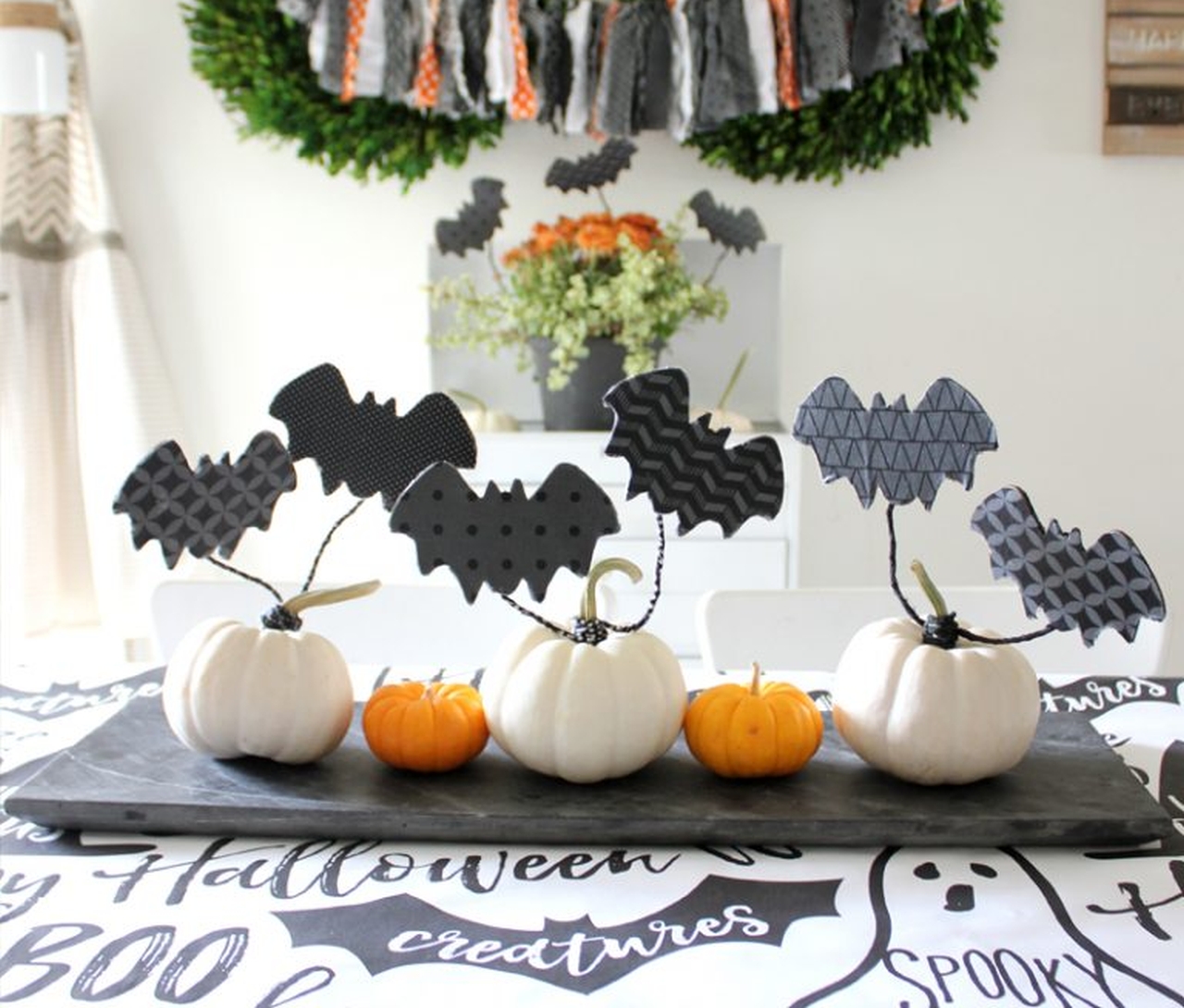 Make a centerpiece with Halloween candies, creatively stacked in a glass jar. Full tutorial.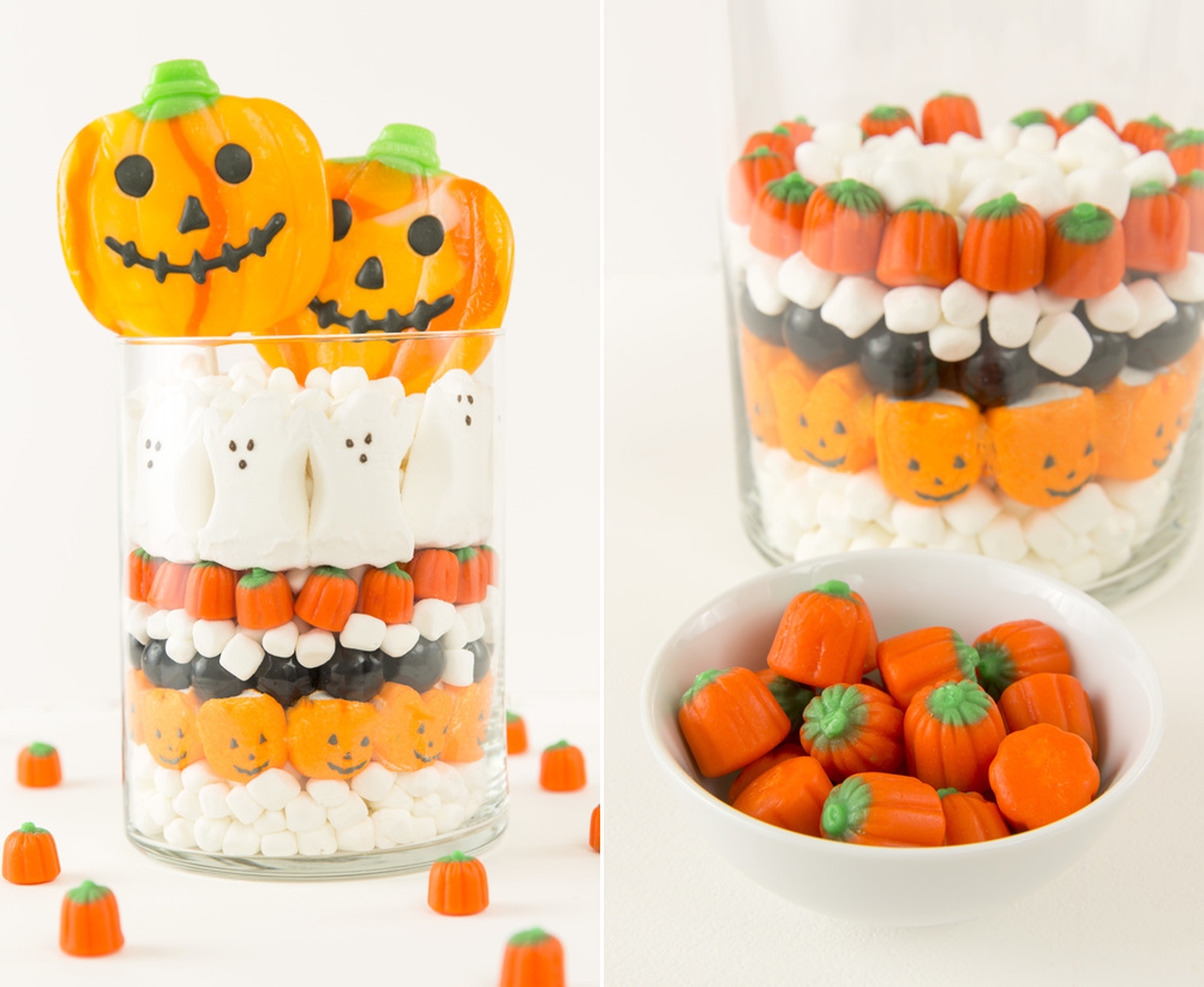 Illuminate your feast with these DIY Halloween paper lanterns. Full Tutorial.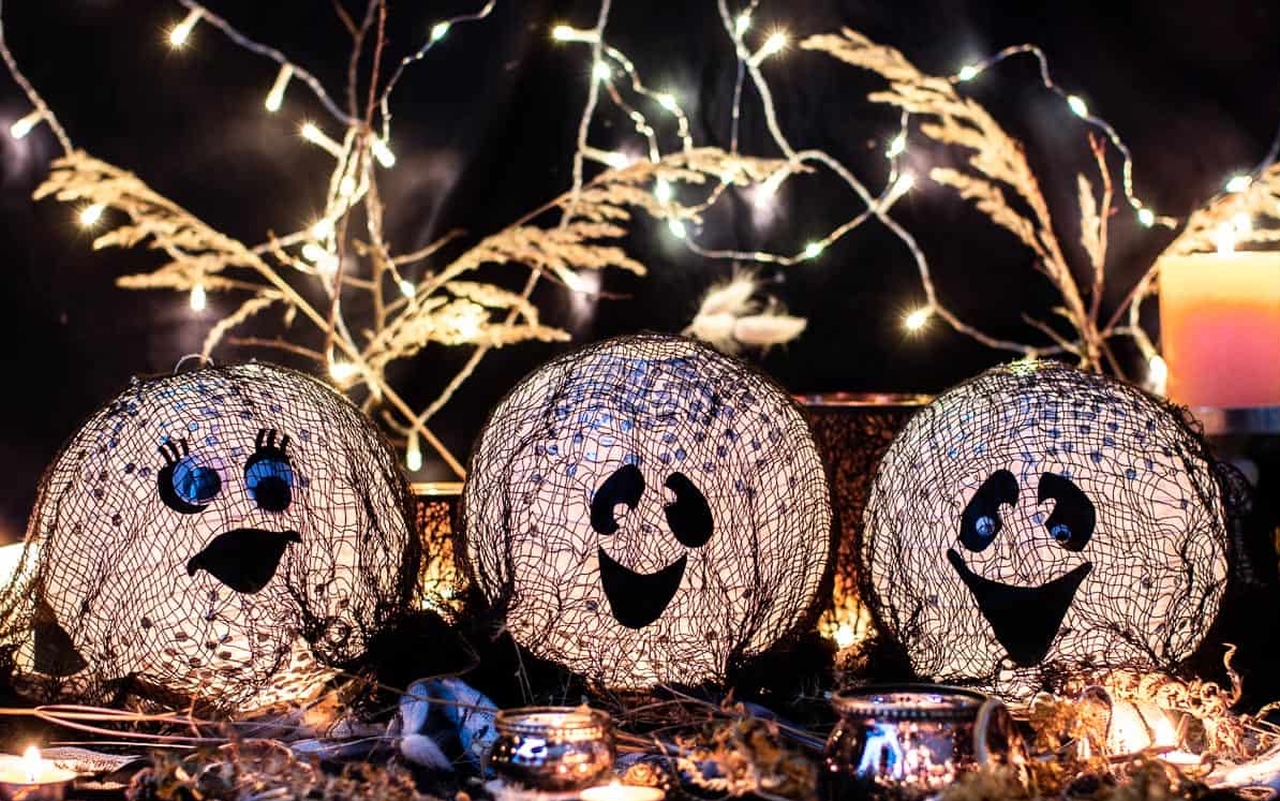 Create this eerie Halloween centerpiece with a coffin, skeletons, and succulents. Full tutorial.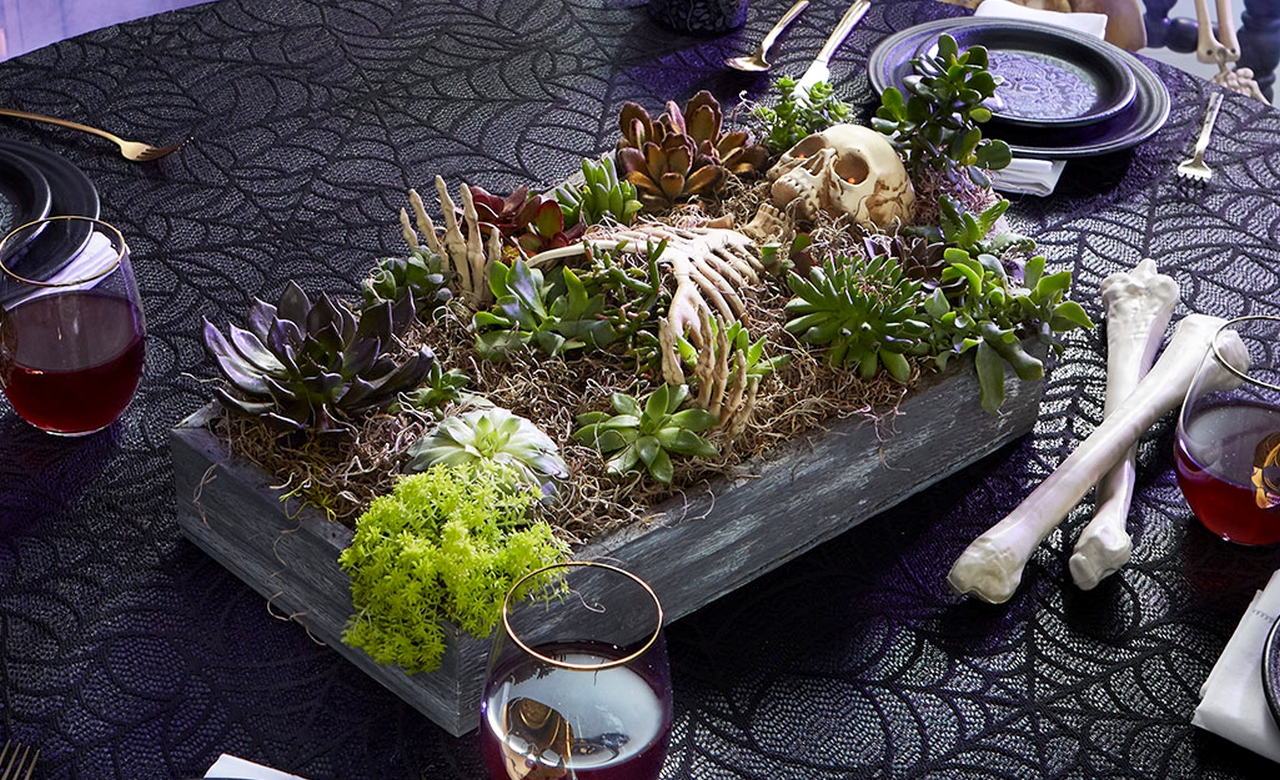 Make this witch's hat a part of your table and play spot the witch. Full tutorial.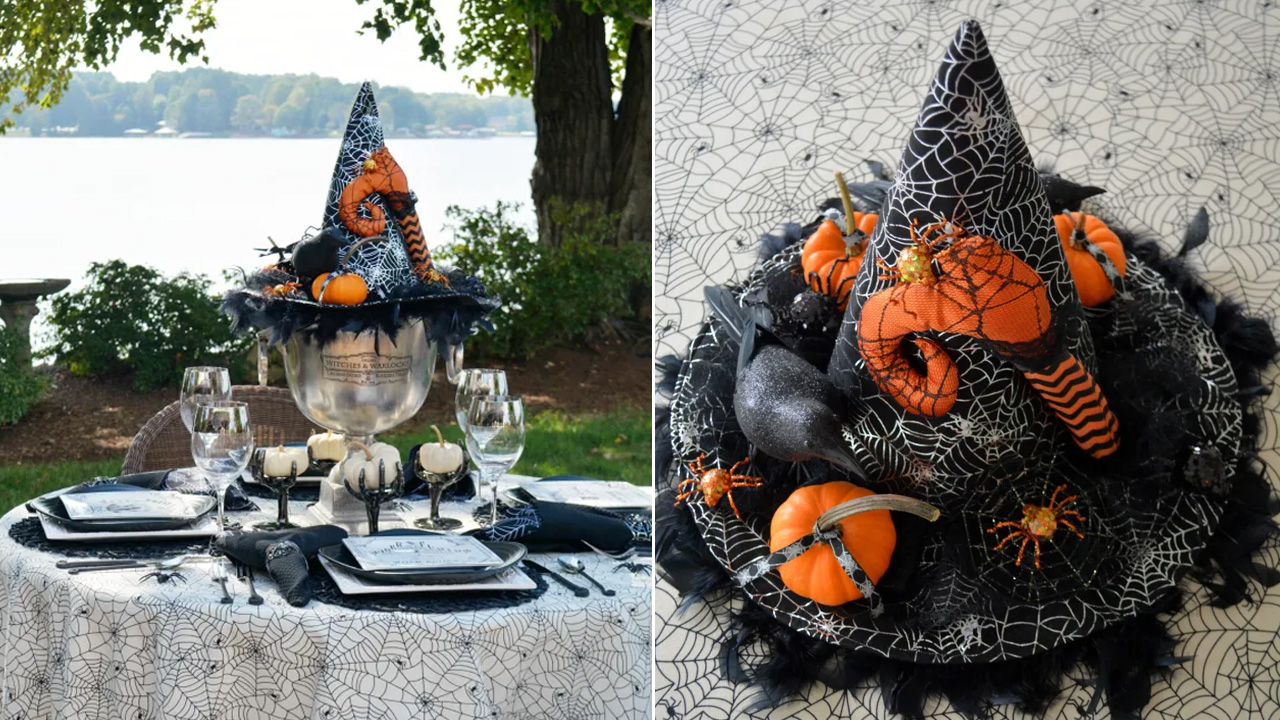 This DIY Halloween centerpiece features a hand rising from the ground, surrounded by greenery. Full tutorial.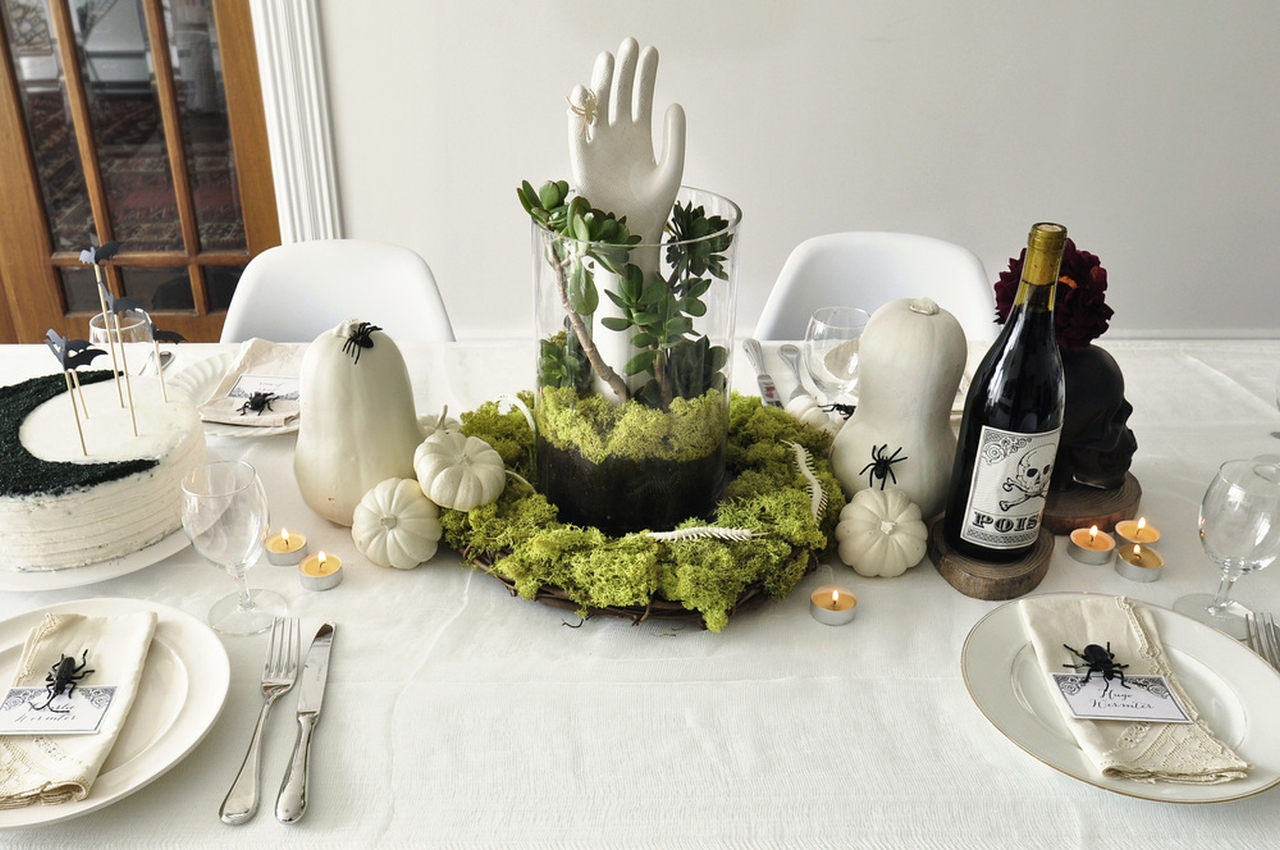 Place cauldrons and fall flowers to evoke the holiday spirit in gusto. Full tutorial.