If you decorate a Christmas tree and hang stockings every year, just because that's what everyone does, then you need to check out these really cool folded napkin Christmas trees. You'll be surprised how quick and simple it is to make this stunning decorative for your Christmas table.
You have to start with a perfectly squared fabric napkin (pure cotton is recommended). You can choose a white, green or red napkin as it will go perfectly with the festive spirit. First, center fold it to get a rectangle, and then again fold it to get a smaller square. Very carefully fold each layer to the top, leaving one inch space between each fold. Flip the whole napkin over, holding the folds that you just made.
Now is the time to fold both sides together to form a triangular space at the top of the napkin. Hold it tight so it doesn't unfold, and flip back the napkin. Finally hold the upper layer to the top, which will form a peak of your Christmas tree and then tug lower layers' tips underneath the upper folds. And your napkin is all set to impress your friends.
If you feel like adding some charm to you napkin Christmas tree you can also place a star or any other Christmas ornament at the tip of your tree. But make it a point that the decoration is not too heavy or it will weight down your origami Christmas tree.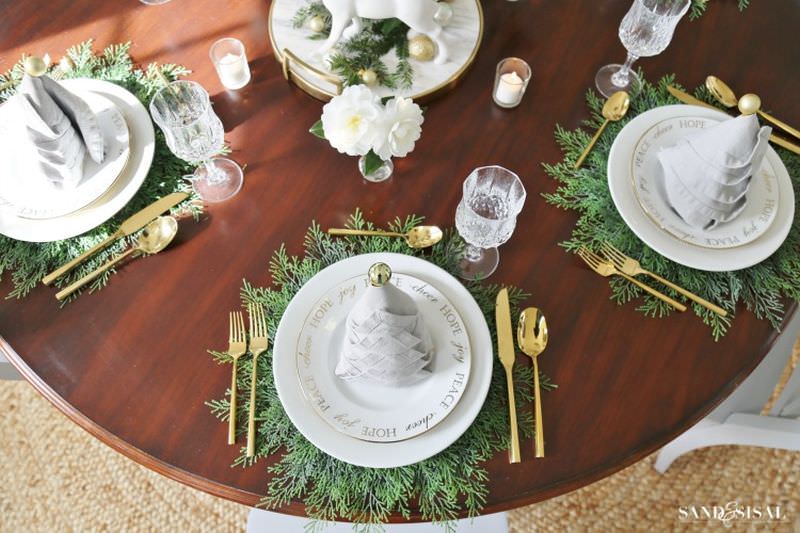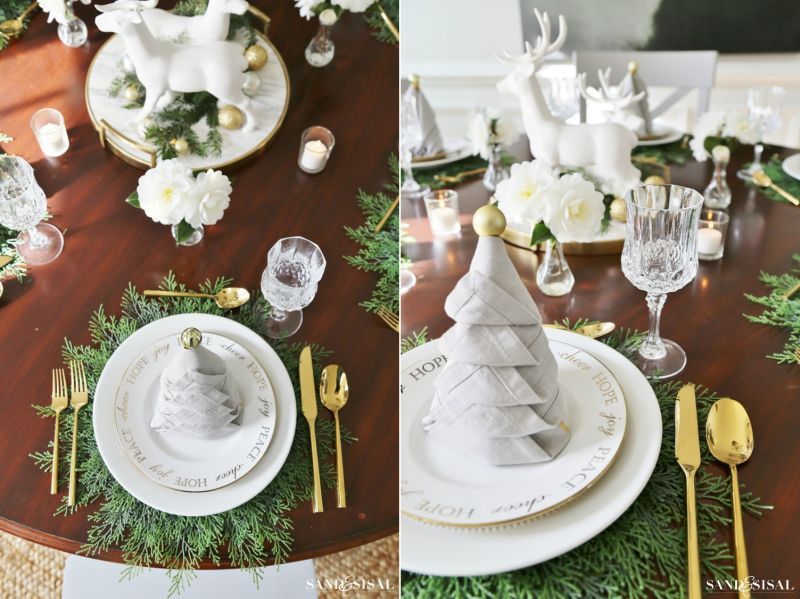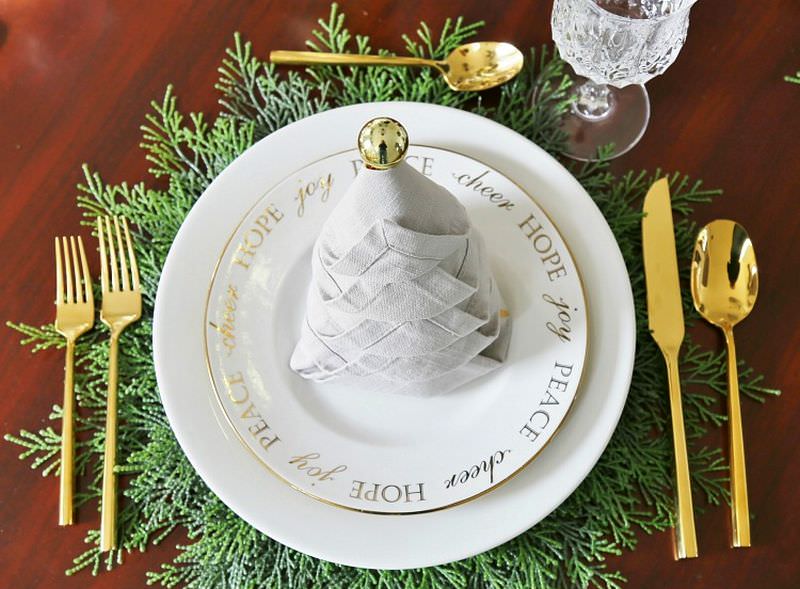 Via: HouseBeautiful