Do you remember the scary character Darth Vader from the movie Starwars? If, yes then you must be aware of his evil powers. Inspired from this scary fictional character, [doodieszoomer], a member of Instructables, has created a log burning stove that resembles face of Darth Vader. The stove is designed especially for providing you a warmer environment outdoors in your lawn or backyard, when you're chilling outside with your family in a cold night.
The designer used an empty propane bottle for creating Vader's head; for this he cleaned the bottle and then scribbled facial features on the bottle using a marker. Reclaimed iron was used for detailing of its mask over its face and was fixed over its head through welding and grilling.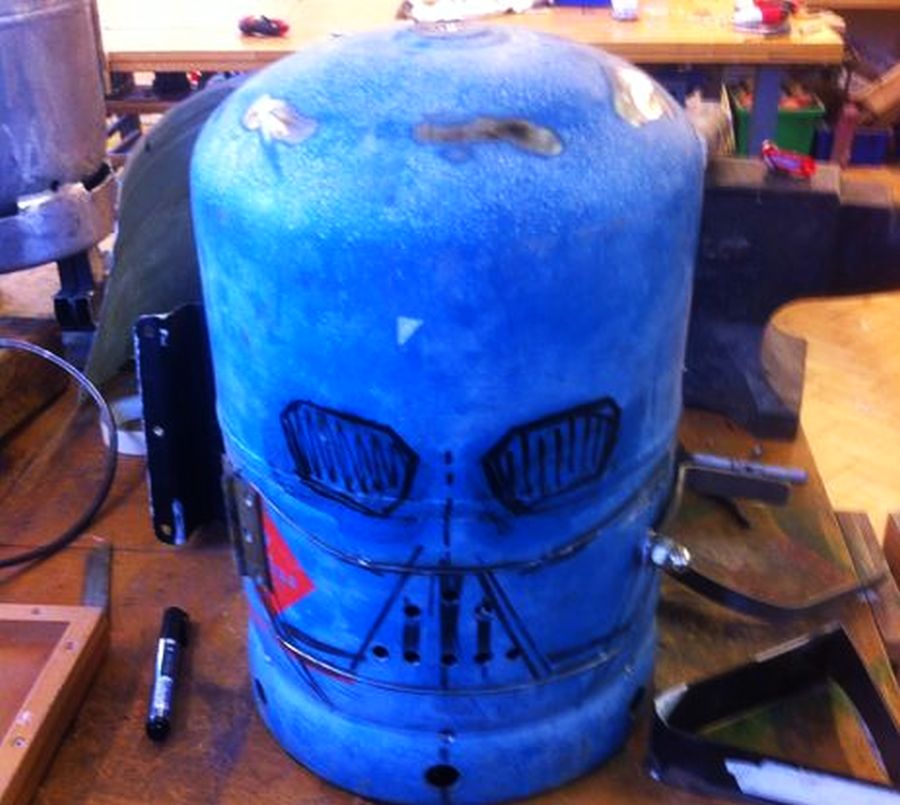 After all the detailing, it was painted in black with a spray paint for giving it a more realistic look. The log burner looks more impactful on igniting fire inside its head. The mouth portion can be open for putting log pieces inside it for burning and providing warmth to everyone who is sitting nearby.
You can also make a similar log burning stove for your backyard by following instruction given by the designer on Instructables. If you are not fond of Darth Vader, then you can also make it in some other design according to your preference.
However, this particular stove will not allow you to grill or cook anything, but we feel this it will surely be admired by your neighbors when they'll see something unusual glowing in your backyard at night.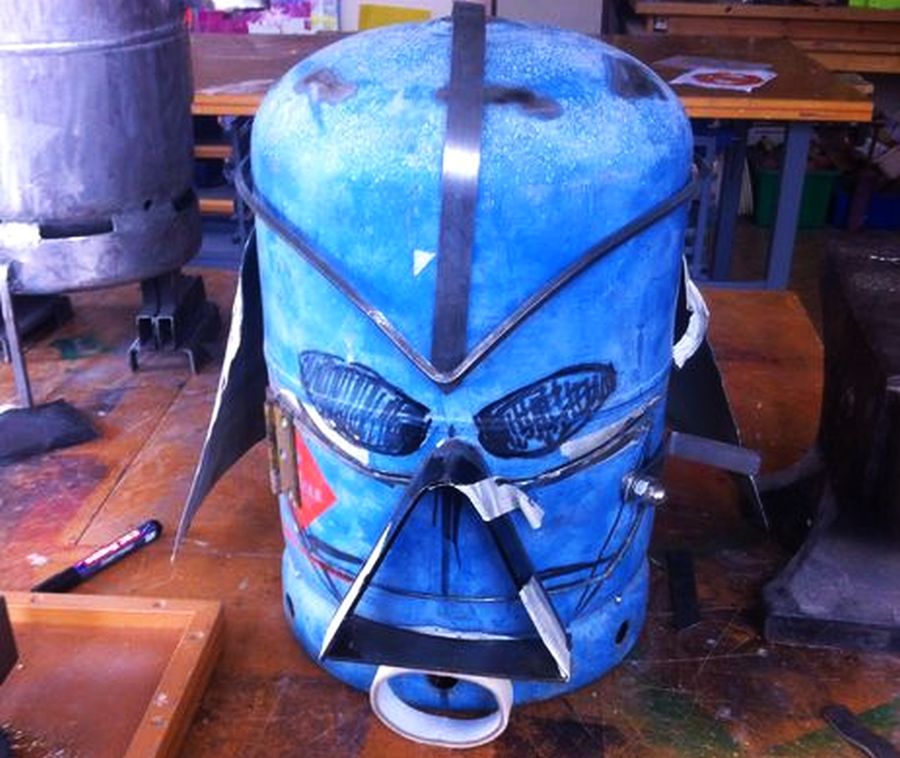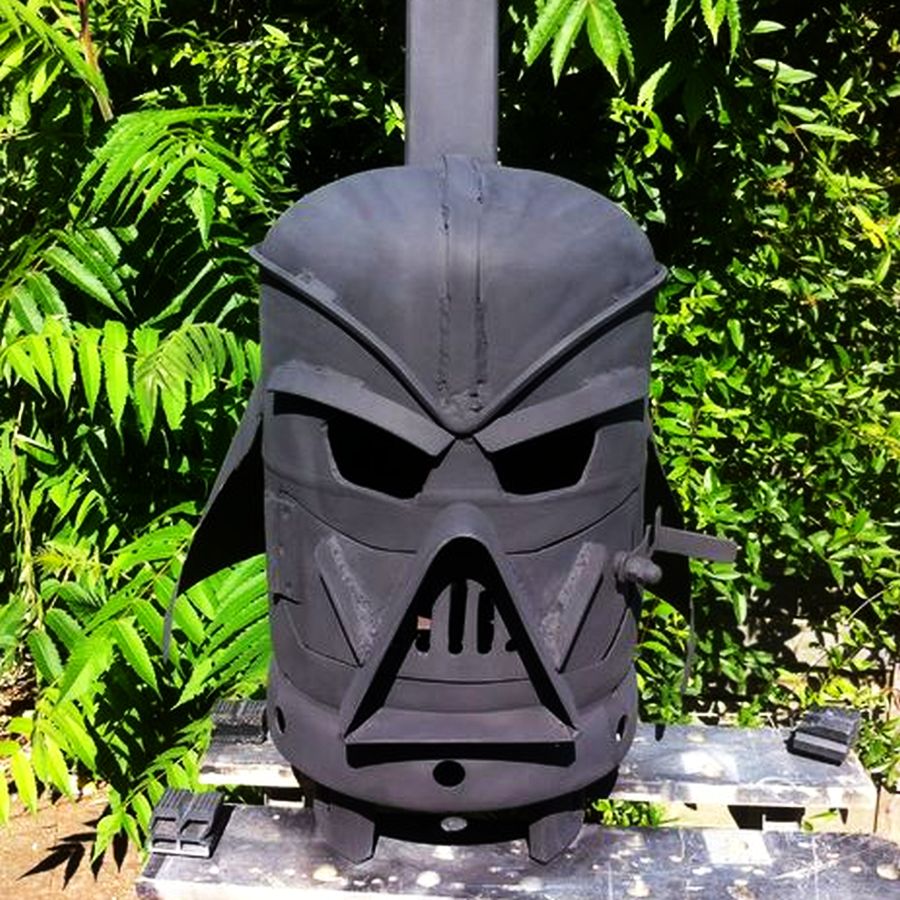 Credit: Technabob