This cool side table is created by designer and blogger Brittany Cramer of brittanyMakes, using simple materials. Its rounded wooden surface rests elegantly on an artistic copper base, which is inspired by Himmeli craftsmanship- Nordic technique of making various decor objects from straw or brass tubing. We absolutely loved the exclusive design of its base that forms a fancy centerpiece.
The tabletop is made from Walnut veneer plywood; while the base is crafted using few hollow copper pipes and transparent plastic strings for tying the pipes together. To form the base, firstly small triangular sections were made using copper pipes and tied together in a dramatic manner with plastic strings. Instead of copper pipes, other galvanized pipes or PVC pipes can also be used to form the decorative design.
Also Read: Sobro Smart Side Table Combines Fridge, Wireless Charging and Sleep Technology in One
After completion of the gorgeous copper base, the round tabletop is fixed over it. With this simple technique and little dedication, even you can make a similar side table for your home. This DIY side table will be an exclusive addition for any contemporary room whether the living area or bedroom.
You can follow the designer's instructions from her blog to create the identical furniture piece for yourself.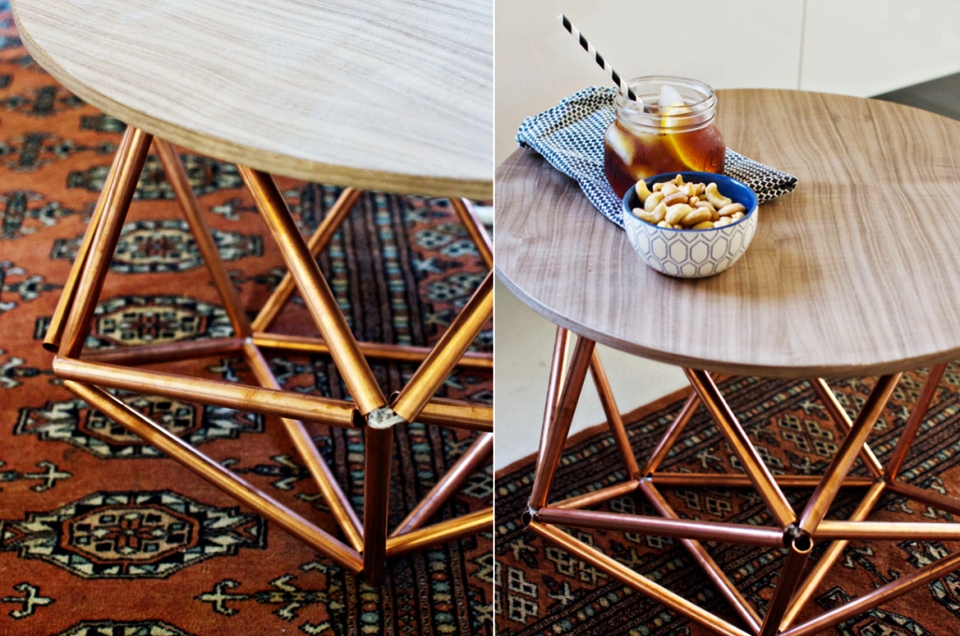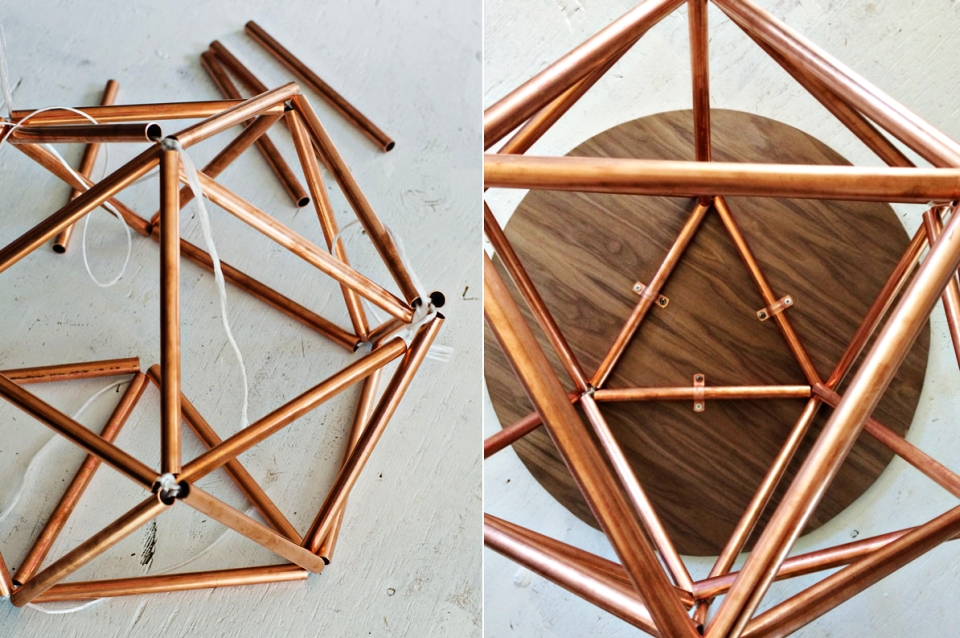 Via: HomeDepot