Do you want to build a snowman? Sure, you do! People often spend a lot of money on presents, food, and decoration for Christmas. But, it doesn't have to be expensive. You can cut back on costs with your creative skills, just like this mother who DIY-ed a stunning snowman Christmas decoration for just £12 ($15).
Jennifer Holdsworth-O'Leary created a snowman light decoration and shared the details on the Extreme Couponing and Bargains UK Facebook group. The creation is adorable and people are loving it. She spent £11.75 in total on balloons, string, fairy lights, and PVA glue to create this amazing snowman.
Jennifer started by cutting long strips of cotton twine and dipped them in some watered down PVA glue. She then blew up two balloons – one smaller than the other.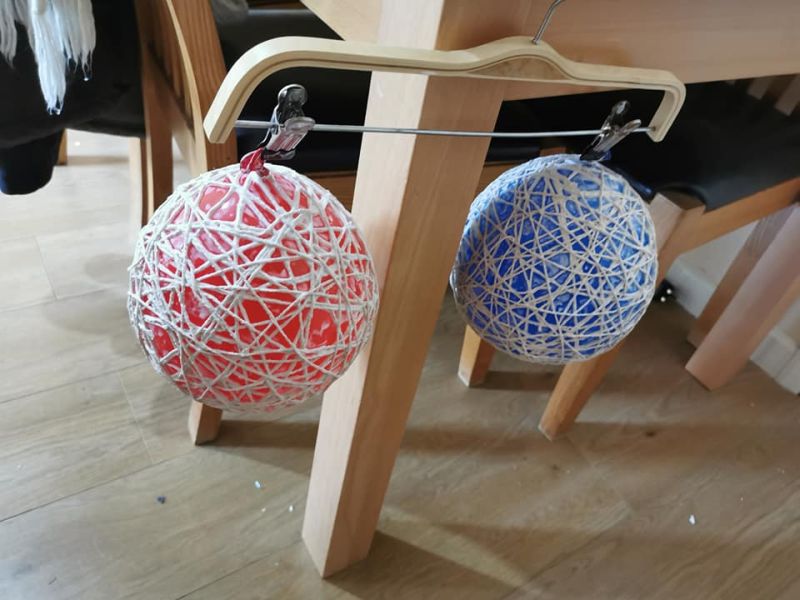 Draping the glue strings on the balloons created the strong frame for snowman's head and body. She hung them on a hanger for about 24 hours to dry. She then popped the balloons by piercing holes all over and removed the balloons for the glue mold.
To make the snowman's nose, she draped a carrot in foil and repeated the procedure with the string. Then, she attached the two balloons using a glue gun and spray painted them white. She used an orange spray paint for the nose and glued it to the head.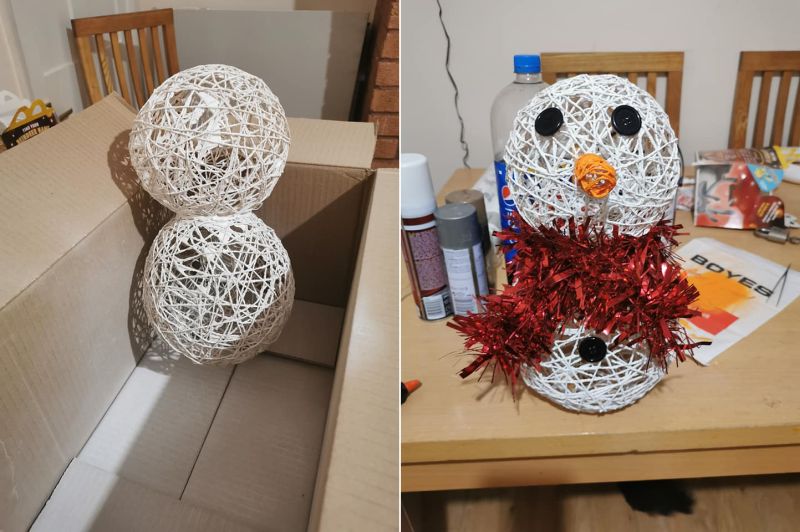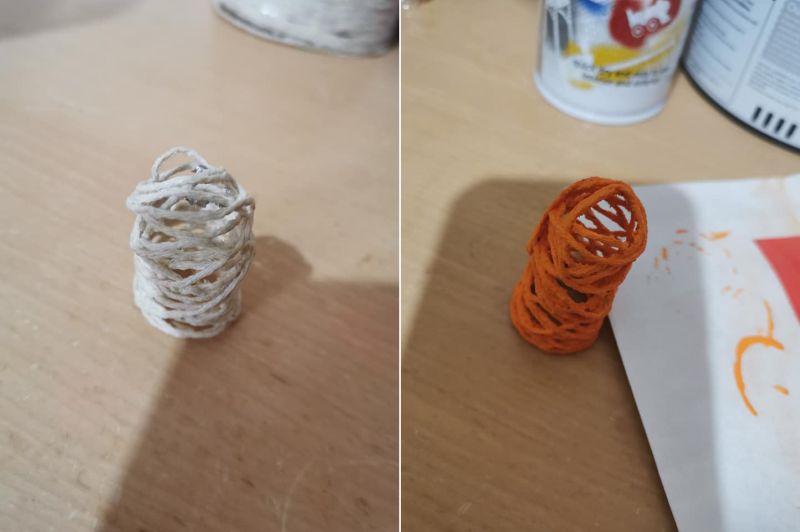 Finishing it off with black buttons for eyes and one for chest, she also used a card to make the hat, glued black glitter fuzzy felt on the hat and applied glue to keep everything in place. She made the mouth with a pipe cleaner and wrapped tinsel around its neck. With 20 white wired battery operated lights the snowman now creates a very beautiful display.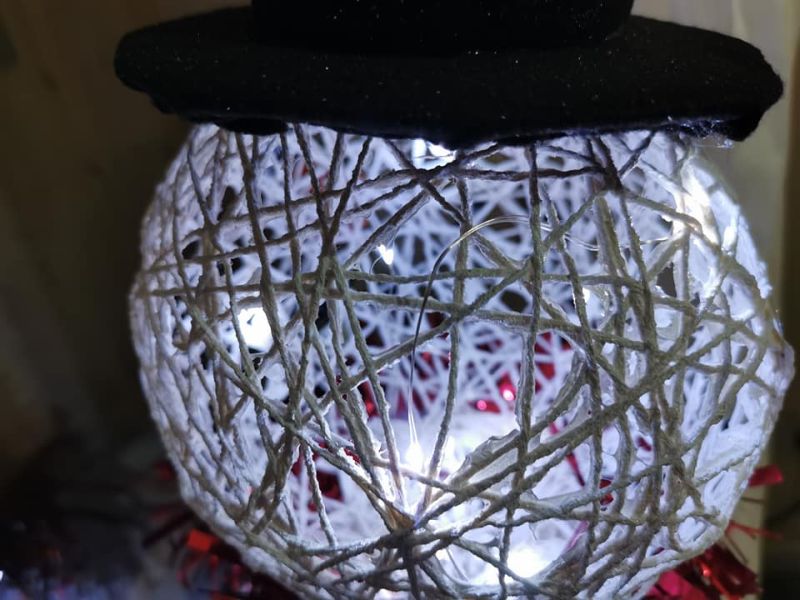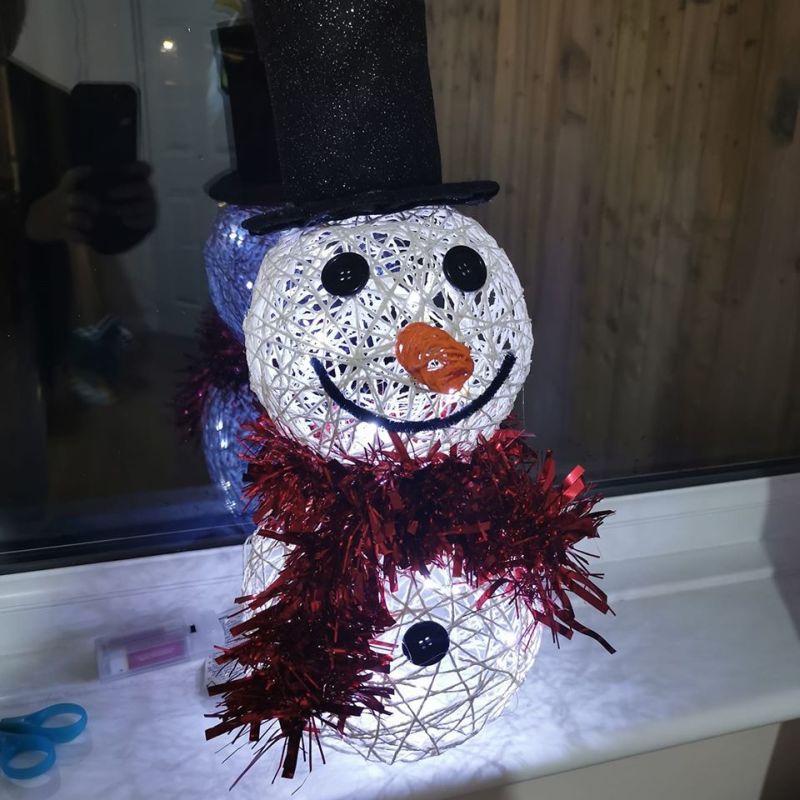 The creation looks cute and very Christmassy. So, if you feel inspired and want to spend less on Christmas decorations, try making some decor items yourself such as this snowman light decoration.
Via: Metro