If you've already seen Babele lamp by Manifattura Italian Design, then this DIY lamp may seem familiar to you. This is because it is inspired by the expensive wooden lamp that comes with hefty price tag, €660 (approx. US $737). Dissatisfied by unnecessarily high price of the lighting fixture, craftsman Mike Warren decided to created his own Stacked Lamp, which is undoubtedly replica of the pricey lamp.
It is made from wood and few other parts collected from a hardware store. Small wooden pieces are intelligently stacked over one another, allowing the table lamp to easily swirl, twist or flip the way you desire. With the help of these rearrangeable wood pieces, you can change design of the lamp and even rearrange its shape.
If you're willing to make a similar lamp for your home, you can follow Warren's instructions given on Instructables. He has even included templates and suggested download of free Tinhercad software to help you create your own lamp pieces. As for now, check out the video given below to find out more about the Stacked Lamp.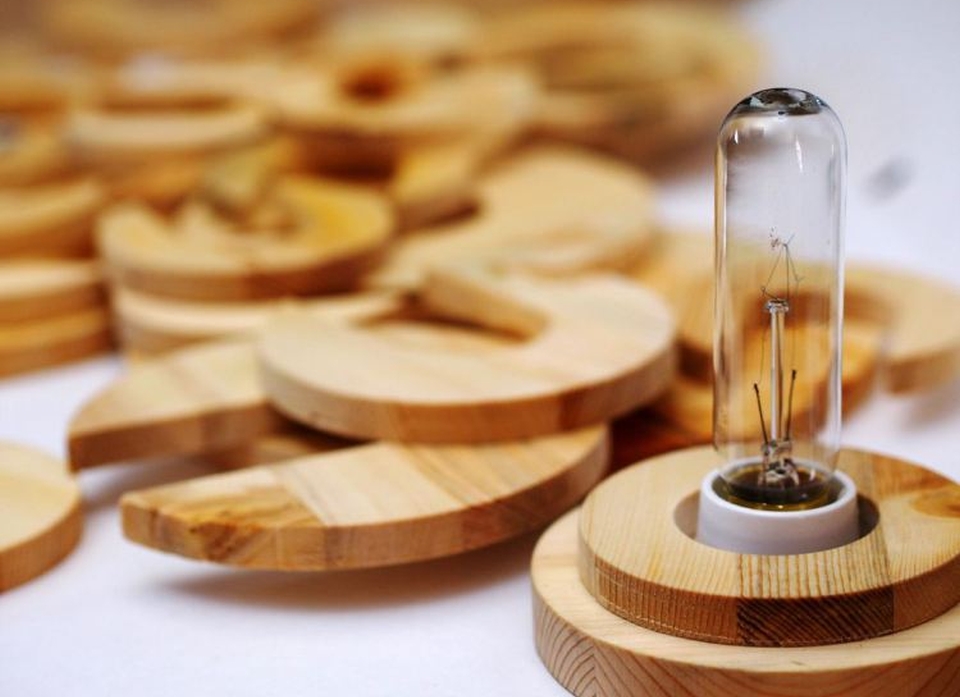 Via: LaughingSquid