When it comes to renovation, most people focus on the home interiors and often forget to spruce up the outdoor spaces. Redoing the backyard or the patio is equally important and has the capacity to increase the curb appeal while making it feel more inviting and comfortable. Backyard remodeling is one way, though you can even transform your patio into a cozy space to unwind, relax in the fresh air, and have fun with family and friends.
Whether it is a small patio or balcony, or a big backyard with a deck, you can always put in a little effort in transforming these areas into comfortable lounging or dining space. To create such a space, you must take a few creative ideas into consideration and give them a whirl. To that accord, we have compiled a list of ways you can transform your underused patio into a cozy, secluded oasis that suits your style and needs.
Clear the Clutter
Nobody likes clutter. A cluttered patio will never appeal to you and you will find yourself trying to avoid it if there is too much stuff in there. You need a clean slate before even thinking of transforming an outdoor space into an oasis you can spend time in. Therefore, you must declutter it, prune overgrown trees and hedges, and get rid of broken items that are no longer of use or recycle them. By removing the mess, you create a space rife with countless possibilities.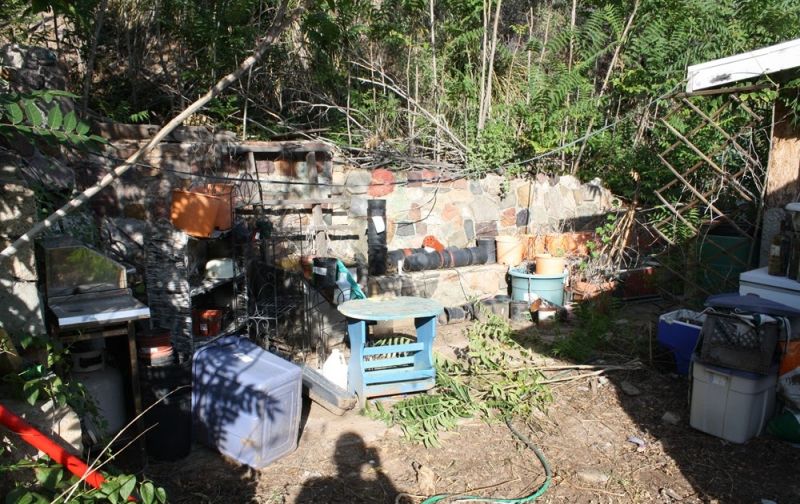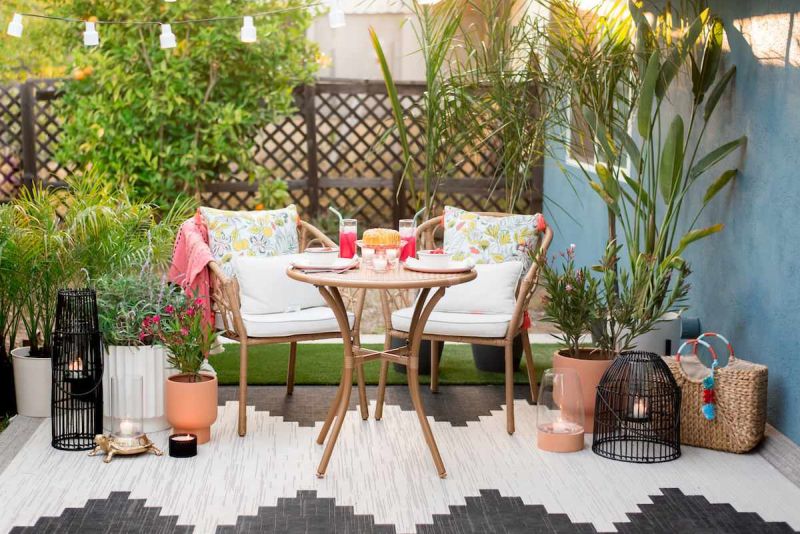 Add Furniture and Furnishings
Once you have emptied the space, you can begin putting in comfortable patio furniture and furnishings. Getting the appropriate outdoor furniture will ensure that your patio looks good and welcoming. You don't need simple seating, but a deep seating set, chaise lounge maybe that allows you to stretch out and relax. Install an umbrella, throw in some plush throw pillows, blankets, and rugs for a cozy touch. You can drape curtains or install a pergola to provide shade and privacy.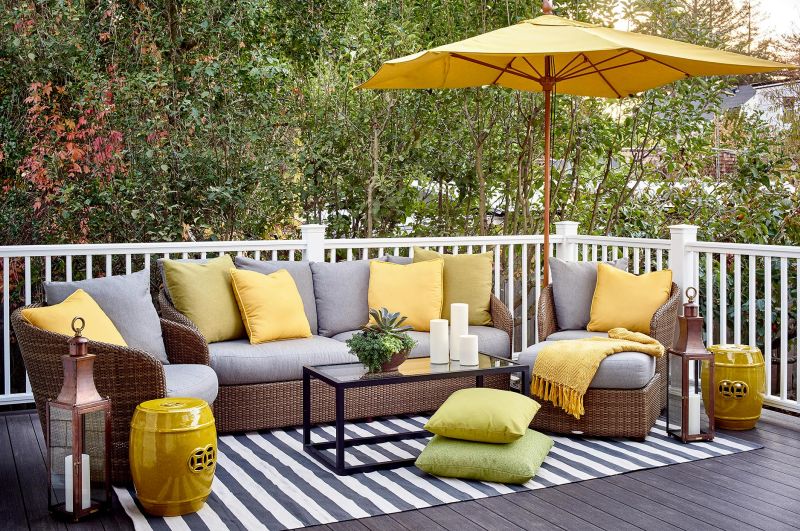 Also Read: How to Clean Patio Furniture: Do's and Don'ts
Install Statement Lighting
Use stylish lighting for parts of the yard that experience activity in the evening. A well-lit space looks welcoming and comfortable and can keep you there for as long as you want. For a more intimate ambiance, you can throw some candles into the mix. Besides, there are so many options for you to employ. You can use different colored lighting through a variety of fixtures including chandeliers, string lights, pendant lights, and sconces.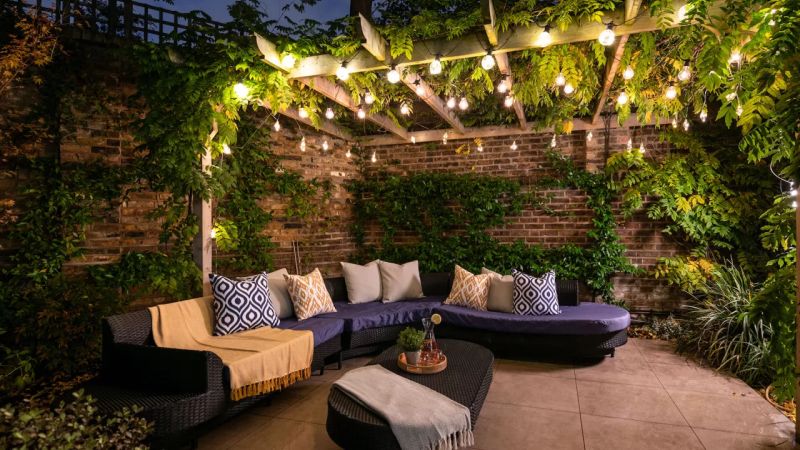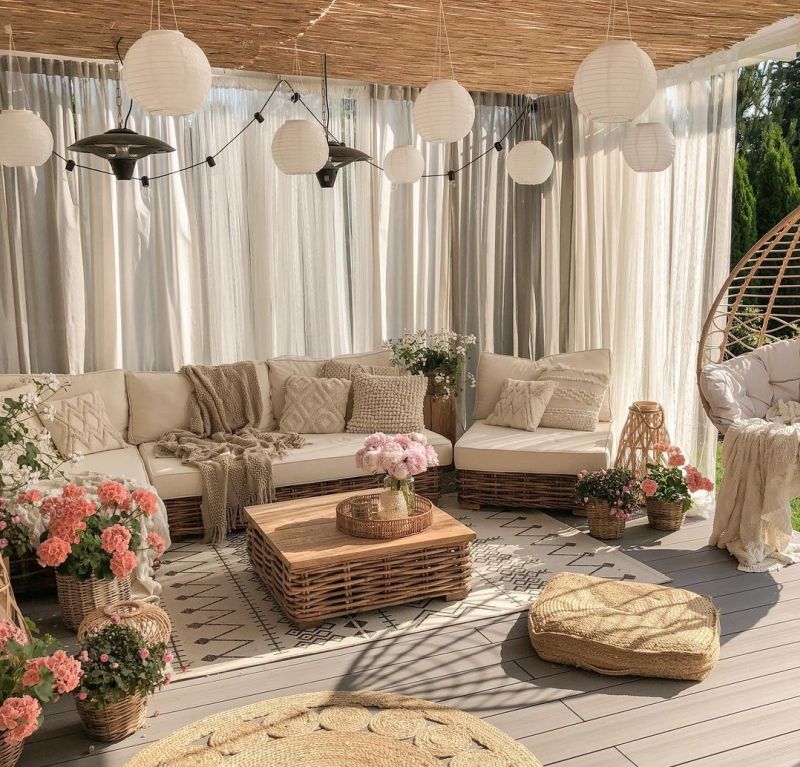 Include Shade and Privacy
When you are planning to lounge outdoors in summer, it is imperative to add some shade. You can use an umbrella to conjure up images of a vacation at a resort on a sandy shore or a poolside vibe. Arbors, overhead roofs, trees, awnings, curtains, gazebos, and pergolas can be used for shade and seclusion. For privacy, you can divide and isolate the area with sensibly positioned screens, walls, or fences of suitable height.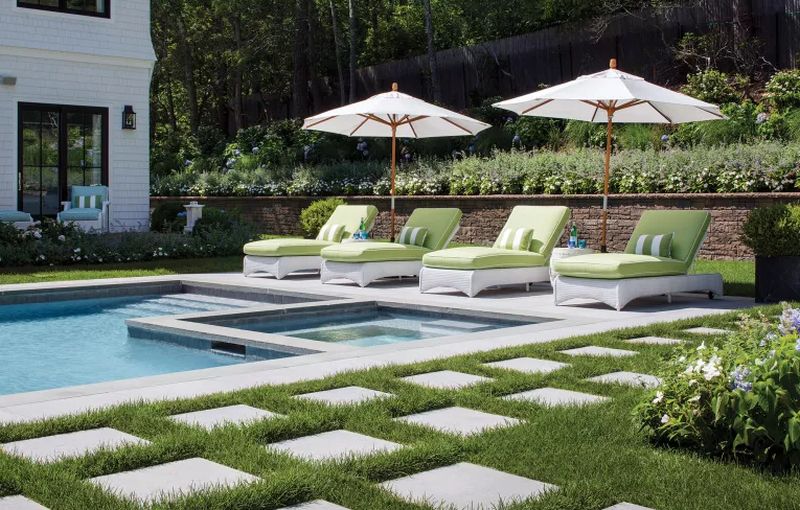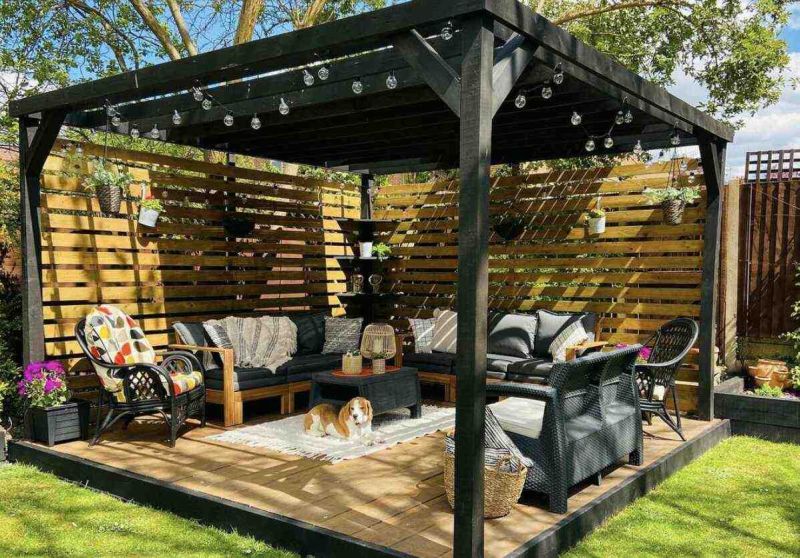 Customized Fire Pit
A fire pit instantly brings warmth to your patio, especially during the cooler months or in the evening. You can huddle around the fire and enjoy quality time with family and friends. You can customize a traditional fire pit, or a freestanding earthenware or metal fireplace. With so many sizes, materials, and models, you can create a lovely area that suits your style.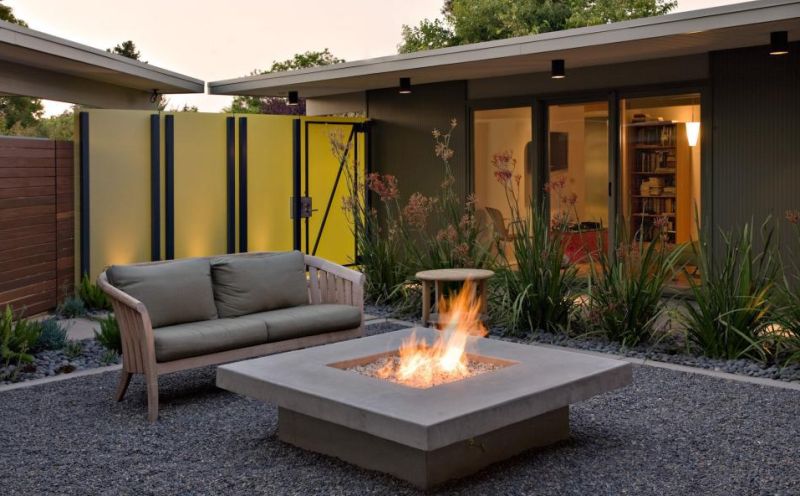 Enhance Flooring
A simple act of changing the flooring material can significantly increase the design quotient of your outdoor oasis. Concrete is already a great base for laying pretty tiles. You can use slate tiles, marble, or any other customized flooring material to make the patio or backyard a well-designed area. It will also bring a lively pattern and texture to the floor, giving it a fresh and streamlined appearance. Pebbles or gravel as a flooring material can bring a chic and bold vibe. Or you can mix and match. The choice is yours.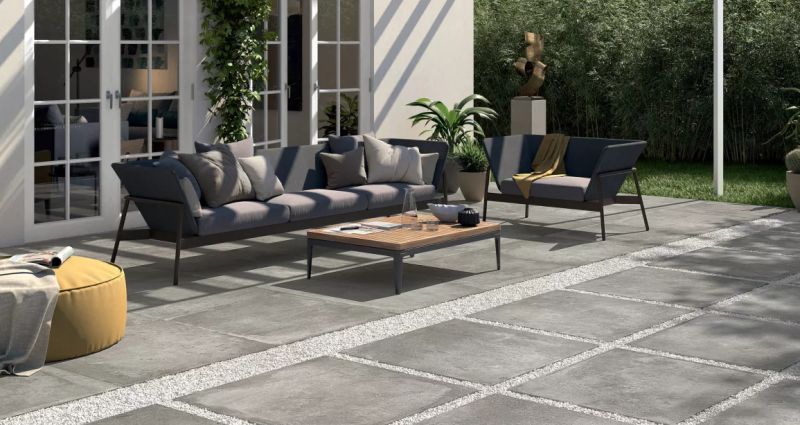 Focus on Landscaping
Landscaping refers to any activity that modifies the visual appeal of an area through plants. It is one of the best ways to spruce up your patio. With carefully planned and selected elements, you can set a theme or mood. Through the art and craft of growing plants with the goal of enhancing the beauty of your space, landscaping can jazz up the garden.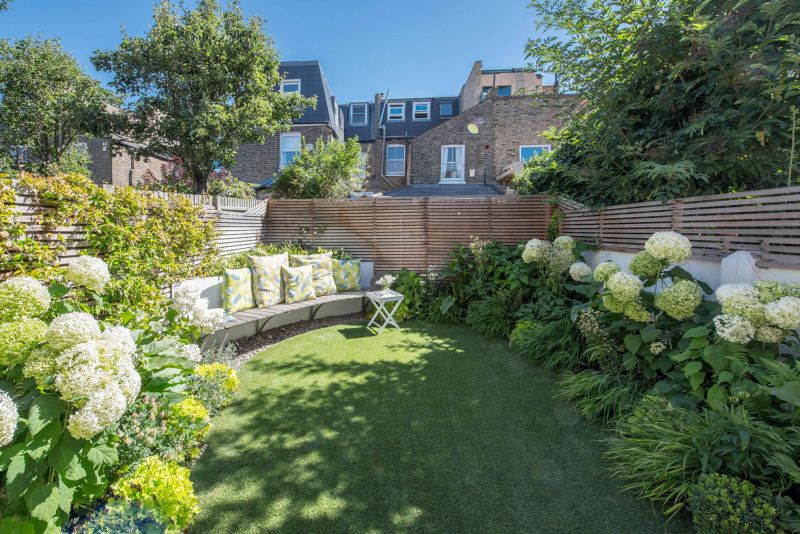 Plants for Pop of Color
While plants are important for landscaping, they can also add a pop of color and a dash of fragrances, making a space more appealing. Lush greenery and floral goodness help transform your patio into a space for relaxation. You can use an overhead trellis to decorate with eye-catching and colorful varieties of flowers. Big leafy plants can add aesthetic quality and can double as privacy screens with the right positioning. They will attract pretty pollinators and keep your patio abuzz.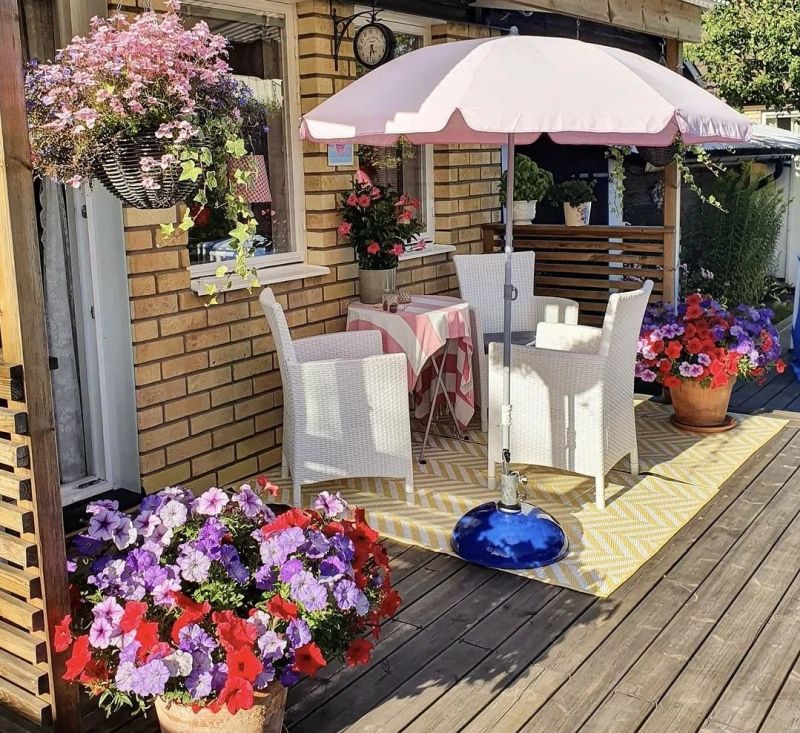 Aesthetic Elements
When you have put in the furniture, furnished the area, and are done with the landscaping, you might want to add a few aesthetic elements. There are plenty of options to explore, including fountains, statues, and art that can enhance the beauty of your outdoor oasis. These visually appealing features not only improve the design layout but also increase the value of your entire home. Regardless of what you choose, these ornamental touches help create a welcoming space.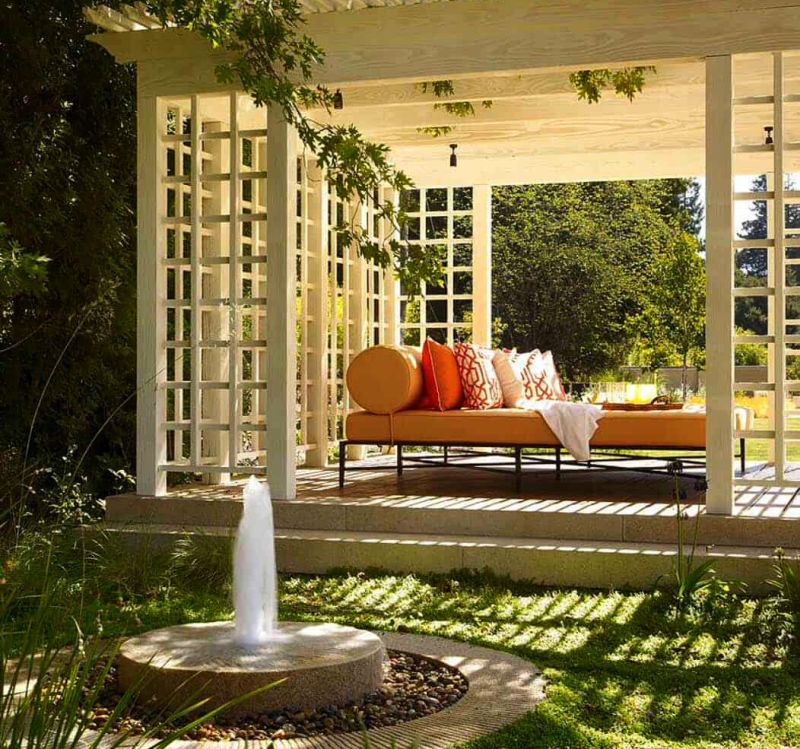 Al-Fresco Kitchen and Dining
Another creative way to transform your patio into an entertaining space is by incorporating an al-fresco kitchen and dining. It serves as a perfect setting if you love grilling, hosting outdoor parties, and eating in the open all year round. Set up a countertop for food preparations, add storage space, and a burner. You can also add a refrigerator. Place a table to make it an inviting place for al-fresco dining.