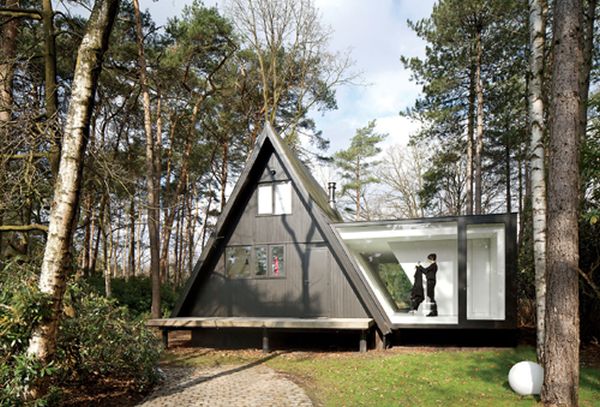 There is a no denying the rustic, cabin-esque essence of the inverted-V shaped houses. However, beyond visual means, it is the spatial predicament of such structures that impend their circulation credentials. That is because the two side walls gradually slope inwards (towards the roof), thus leaving less practical habitable space for the occupants inside. But with such precarious scenarios come the novel solutions. And, this time, the novel solution was conceived in a forest house in Belgium by the architectural studio dmvA. Instead of going the conventional way of extending the structure longitudinally, the architects have opted for a side-way extension, thus giving a whole new volumetric form to the house.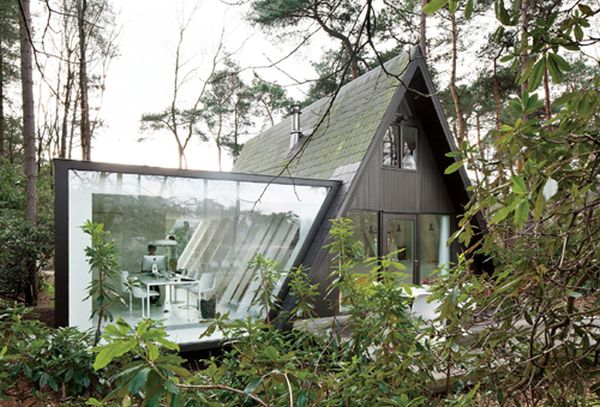 This 29 sq ft side extension runs along one of the sloping walls of the forest house. In fact, the additional structure makes use of this wall gradient to inverse the effect of the space reduction. In simpler terms, this common angular wall of the quadrilateral form 'opens up' as opposed to sloping inwards.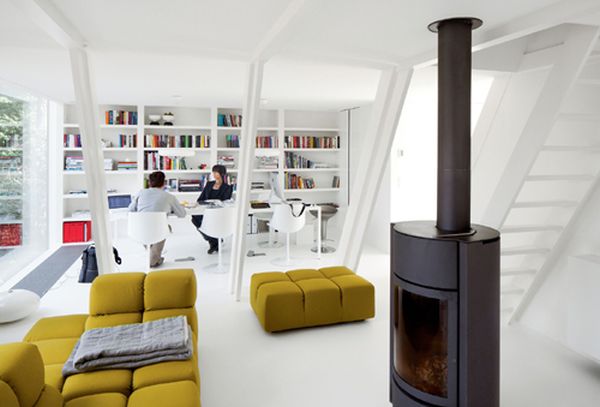 Finally, beyond the the increment of habitable space, there is also another advantage of this extended space. Psychologically, the extension endows that much needed visual weight to the elevation of the forest house. This makes the spatial distribution and the floor area more comprehensive. Furthermore, the white, glazed walls of the additional space gives us the essence of connecting directly with the surrounding natural forest, without the intervention of the artificial structure.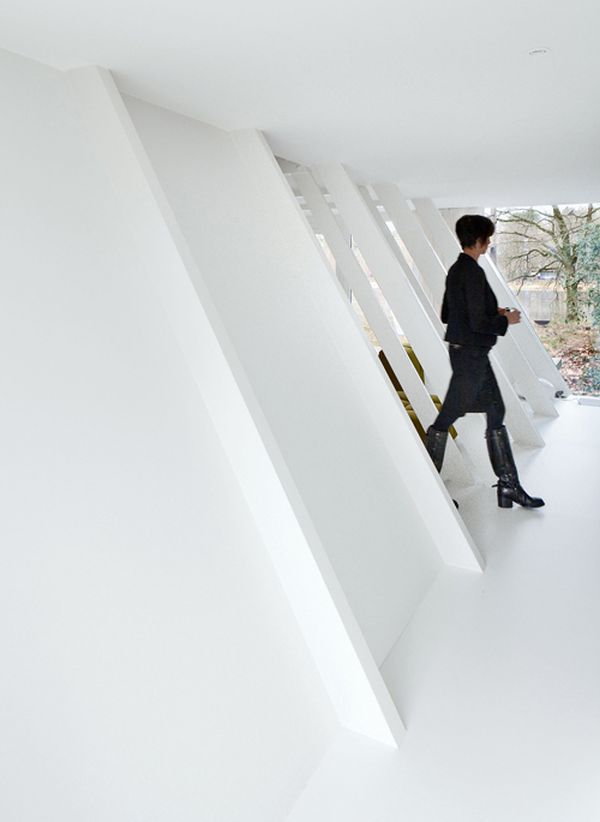 All images are courtesy of Frederik Vercruysse.
Via: Detail-Online