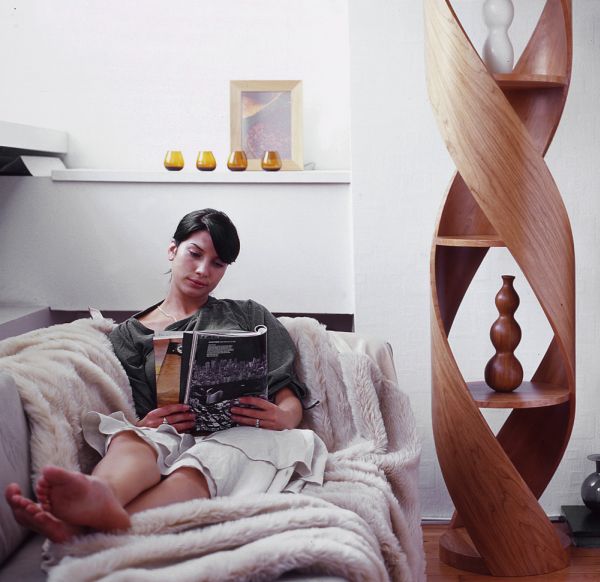 British designer Tom Schneider has created contemporary DNA Whole Twist stand just like a real double helical structure of DNA. This particular stand features a completely twisted design with five circular wooden or glass shelves aligned within the helical structure. The dramatic design of this wooden furniture is completely handcrafted with perfect shiny finishing.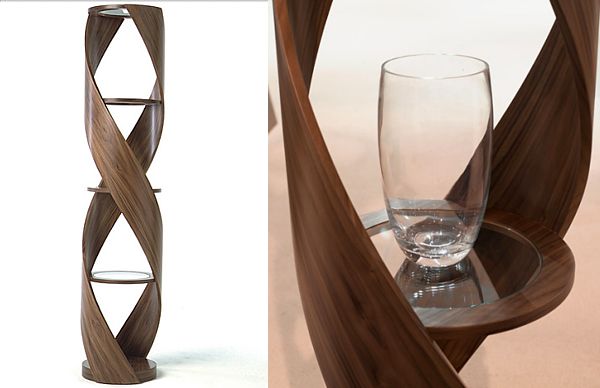 The stand shown in the picture is made from walnut wood and measures about 17 x 17 x 76-inches thus, making it a sleek décor object to be place in a living room. You can keep fancy décor pieces on its circular shelves to upgrade look of this elegant furniture.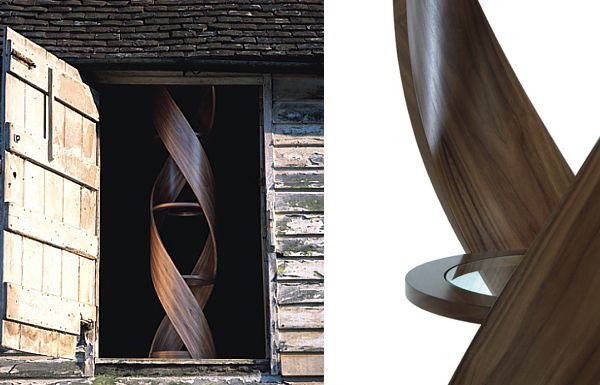 We believe that this unique design will never go out of trend and become a contemporary classic object after a decade or so. In fact, it will be a classy addition in your home to impress your friends and relatives. You can purchase this stunning furniture online for $2,199, it is also available in made to order option if you want the identical design in some other wooden material except walnut.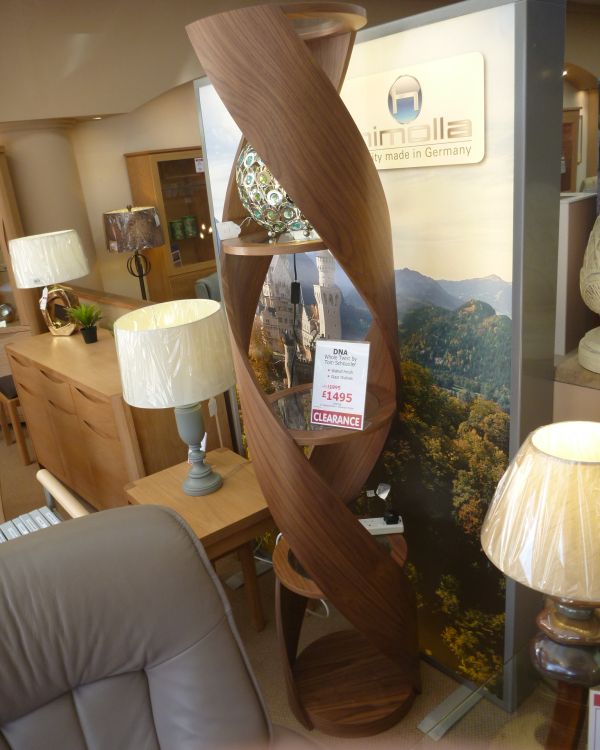 Credit: TouchofModern