Cities are undergoing speedy gentrification and city dwellers are living in more compactly fragmented neighborhood. Depicting urban city scenario, renowned South African ceramicist Andile Dyalvane has created the Docks Table Black that is reminiscent to the irregular blocks of well-known game 'Tetris' and reflects rapid environmental changes taking place in Woodstock, Cape Town- where Dyalvane's studio is located.
The tabletop in ceramic and bronze represents checkered, close-fitting urban building structures through its Tetris-like layout. It shows the irony of developed cities that have achieved so much in terms of modernized fabrication that there is no space left for natural environment. City dwellers may have every other latest technology with them but they are lagging behind when it comes to open indigenous landscapes.
Dyalvane explains in an interview,
I've been based in Woodstock since 2006 and have seen this particular area change in the hustle of everyday dealings. Those who remain: the Rainbow Tavern next door with weatherworn, crutch-armed street roamers attracted to its blearing drunken outbursts; those who sell 'desired' commodities like Nik'Naks, smokes, factory-reject socks and dish clothes. Those who come and go: the daily branded delivery vehicles; the sightings of trendy, eclectic 20-somethings armed with lattes.
The table is built in sequence to its previous version- Docks Table 2013, which marked a more ambitious departure from vessels and tableware to furniture. Both the designs will remind you of compact city lifestyle while having your morning or evening coffee in your living area. To purchase the table, you can directly contact the designer to create identical made-to-order table for your home.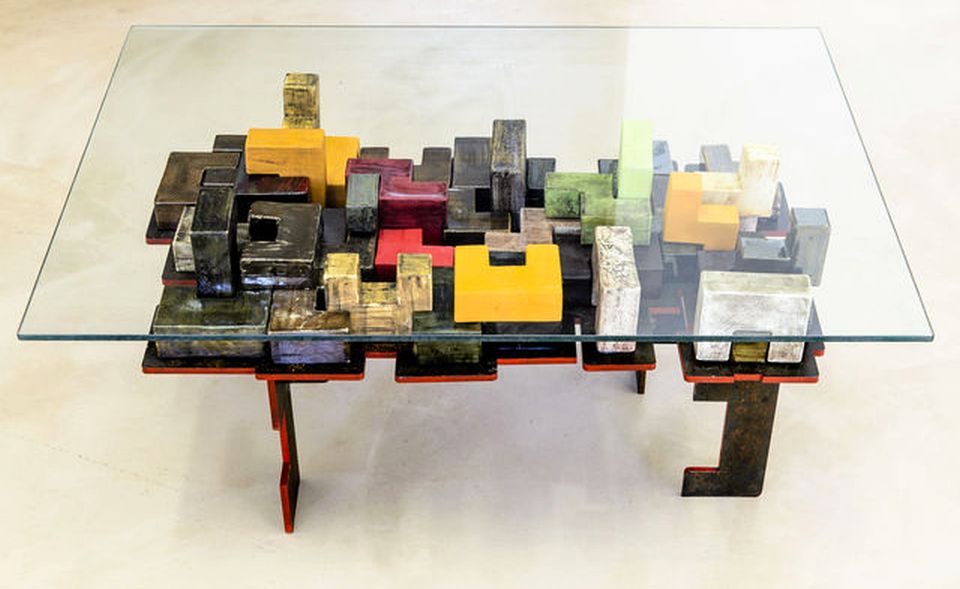 Credit: DesignIndaba