While you are getting your home ready for Halloween with cool decorations, it's also a good idea to involve yourself in carving some quirky jack-o'-lanterns. Carve something that'll show your love for pets. You can give a try to dog pumpkin carvings, the latest trend that can add a unique focal point to your Halloween décor. All you need is an artistic hand, and a bit of patience.
People from all across the globe are coming up with paw-inspiring dog-o'-lanterns that are stealing all the attention. Most of these carvings are intricate and you will be enticed to make one for yourself.
How To Carve a Dog-O'-Lantern
First off, you need a decent-sized pumpkin and a drawing of your furry friend. For the latter, you can either create a stencil from a picture of your dog or if you are good at sketching, draw it directly onto the pumpkin.
Clear pumpkin from the inside (just like any other pumpkin carving) to create a hollow space.
Thereafter, carefully cut out the portions which define the dog's face or body (depending on the carving).
Also Read: Cool and Inspiring Pumpkin Carving Patterns for Halloween
To create shadows, scrap the surface of the pumpkin so that it creates a diffused lighting effect. The more detailing you put into the carving, the better it will look when lighted up.
DIY Dog-O'-Lantern Ideas
Here are some good examples of dog-o'-lantern carvings made by different people.
# Pomeranian Dog-O'-Lantern
Andy Manoloff from Elkhart, Indiana has carved this amazing pumpkin which looks like his Pomeranian dog Sophie. The detailing on this dog-o'-lantern is worth appreciating as Andy put a lot of effort into making it.
# Husky Pumpkin Carving
Gone to the Snow Dogs is a YouTube channel dedicated to the love for Siberian Huskies. And, their love is evident in this amazing dog pumpkin carving created by them. By making a stencil from the picture of one of their handsome huskies, the base for the carving was finalized.
# Pug-O-Lantern
People who love pugs, love them down to the bottom of their hearts. What's better than making a pug-o'-lantern to show your love for the cute little buddy? Doug The Pug has created this dog pumpkin carving which they call the Pug-O'-Lantern. This one too is carved using a stencil.
# Golden Retrieval Pumpkin Carving
Who doesn't love golden retrievers? We all do, and for all of you who want to carve a dog-o'-lantern the easy way, this is the perfect example. This carving doesn't require pro-level artistic skills, as it is very easy to craft. Once you light up the candle inside this dog-o'-lantern, it looks nothing less than impressive.
# Alfred Dog-O'-Lantern
Life with Alfred is a blog dedicated to a dog's life, and as a first-person account, it depicts how to showcase unconditional love for your pooch. Although they haven't elaborated on the carving process, you can get a fair idea of how to carve this one by just looking at the pictures.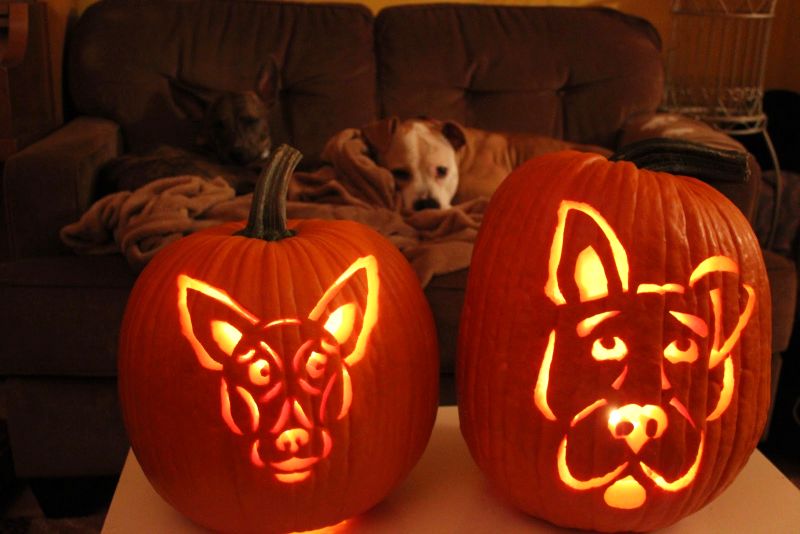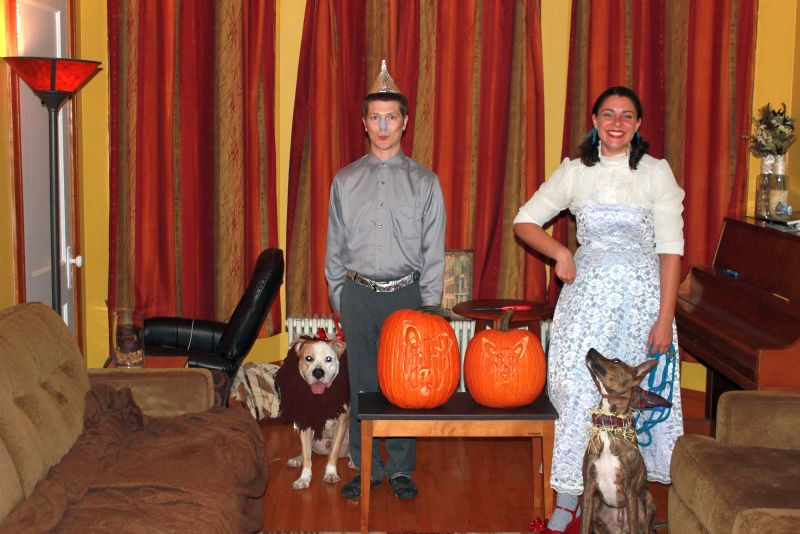 # Jack-O'-Lassie
Julie Life, a high school science teacher living near Newport, Ore made this dog-o'-lantern dubbed Jack-O'-Lassie when her husband asked her to carve a pumpkin for a local carving contest. It took her about four hours to complete the carving that is the replication of their English Mastiff, Brutus.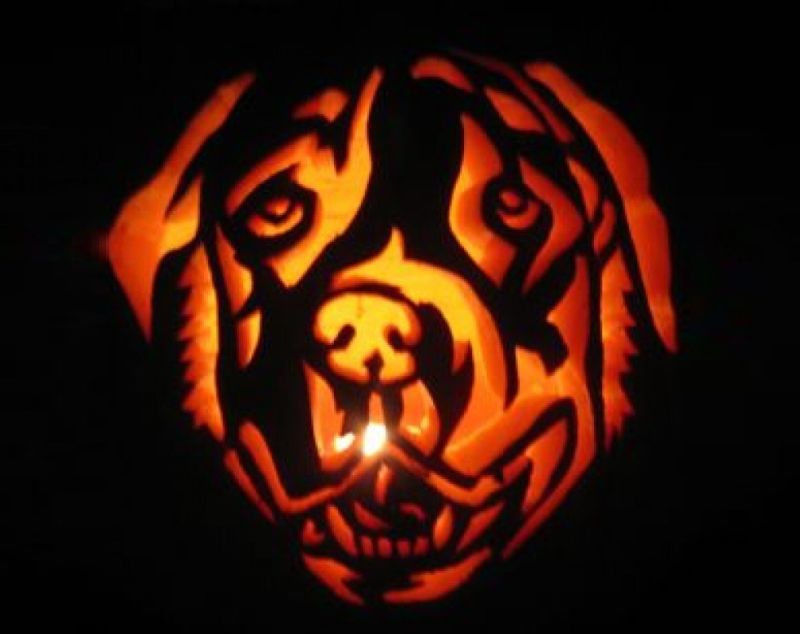 More Dog-o'-Lantern ideas for Inspiration