Australian design brand Made by Pen has unveiled a stylish dog house called The Dog Room. In collaboration with Melbourne-based architect Michael Ong, the design studio has created this miniature house-shaped dog kennel to effortlessly blend it into your personal living space.
Designed with simplicity and minimalism in mind, this dog house consists of a black-pained aluminum frame that articulates a steeply pitched roof. The front portion of the pet house is half open and half covered with a wooden panel. Two circular windows are present at the rear for ventilation and providing outside views to your furry friend.
The wooden panels can easily be slotted into the metal frame. Therefore, it's easy to replace them if damaged. Moreover, it can be customized with your choice of wood, either OSB or plywood. Wood has a waterproof coating, so the dog house structure is suitable for both indoor and outdoor environment.
This minimalist dog house is available in two sizes to accommodate small or large dogs. The minimalist pet furniture also comes with an optional foam bed in either gray, pink or green to add a tinge of color to the simple wooden house. Made by Pen is currently taking pre-orders for The Dog Room, and you can expect your shipment by this October.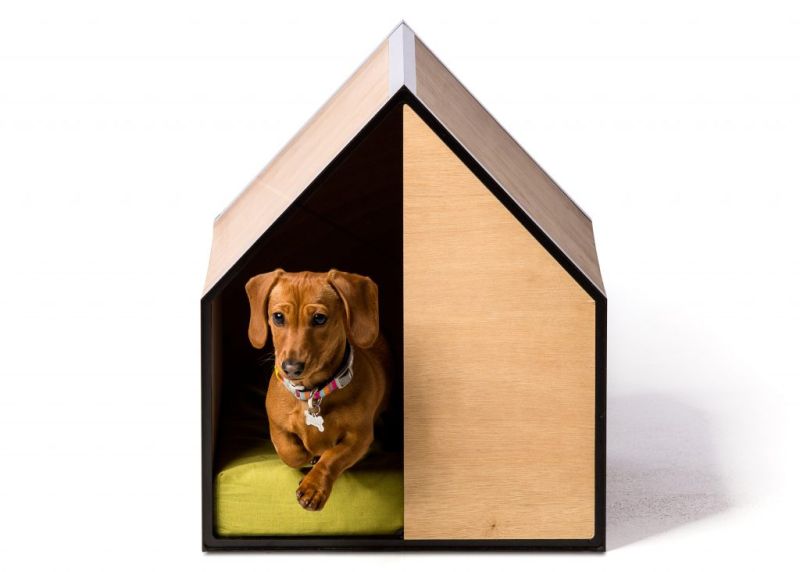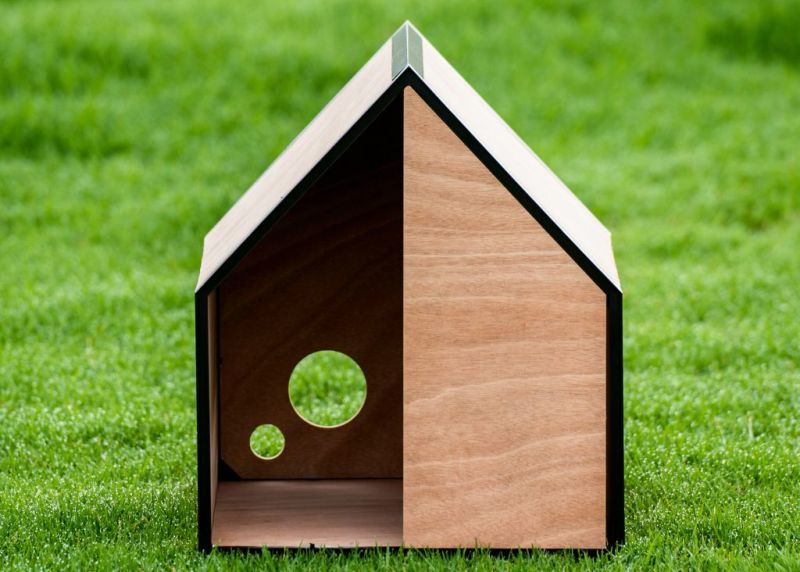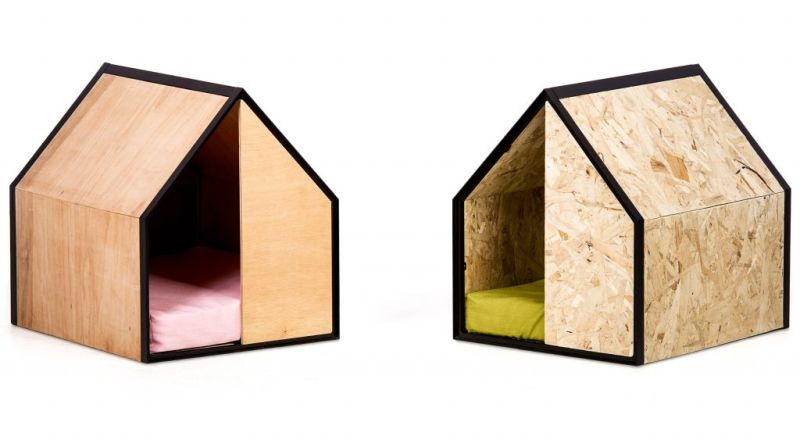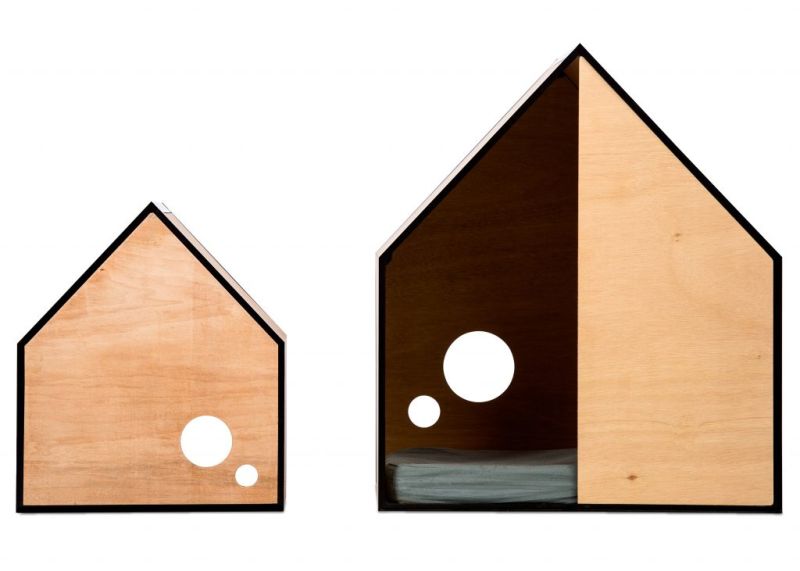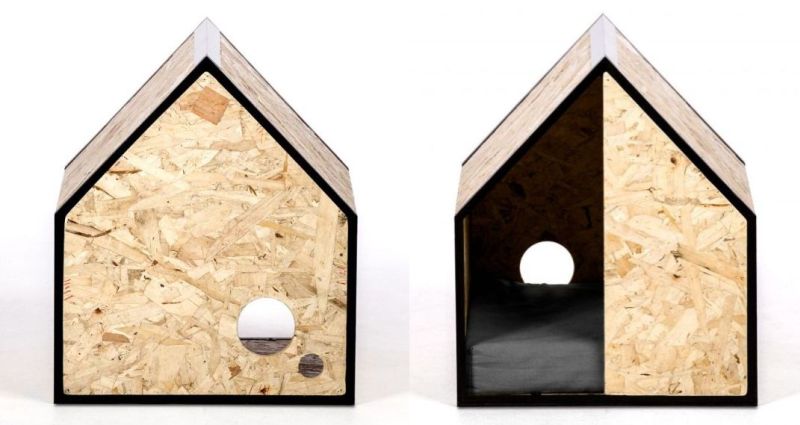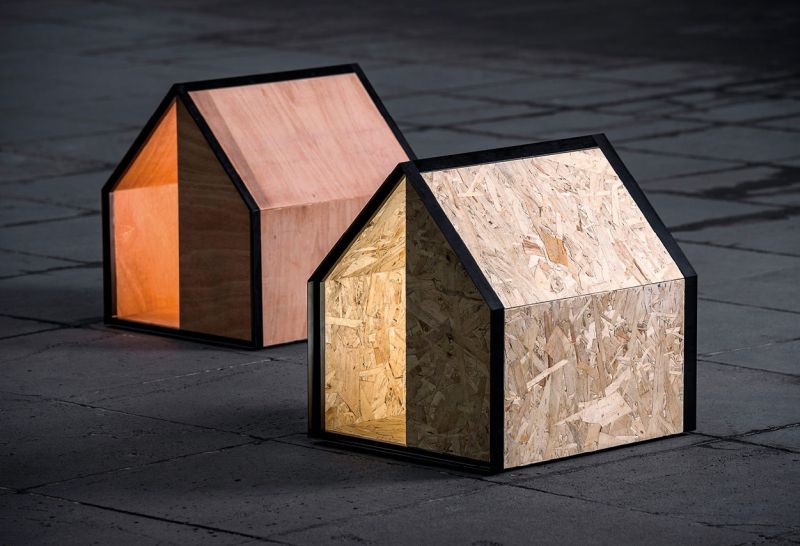 Via: Dezeen