While working in big cities and sitting in air conditioned skyscrapers, have you ever realized how much fun you're missing in every day life? Of course, you're making good money, enjoying a status and repute; however, there is a good chance you are missing out on nature and its beauty.
What if instead of going to office everyday, you could make any place in the natural surrounding your office? To give you a chance of working in green areas and wonderful locations; Belgium-based studio FIVE AM has created #dojowheels, a portable mobile office that can transform from office into a spacious bedroom, if you want. The #dojowheels is a beautiful amalgamation of Japanese dojo-a formal training center and nomadic Bedouin culture, which provides it minimalism as well as freedom.
The multi-functional caravan supports minimal interiors, making it flexible for variety of use. The center of the caravan features a pop-up table with open space underneath for ample storage and leg space, while foldable blue couch alongside makes for a comfortable sitting area. When not in use, the table can flush into the floor and blue couch converts into a full-sized bed. Pegboard on both sides of wall provides extra workspace, while mounted boxes address storage needs.
The caravan can easily accommodate six people. It has a fridge with capacity of holding 150 beers and makes for a comfort hideout from hustle and bustle of city life. To add aesthetics, the caravan is provided with different lightning – reading lights, work lights, outdoor lights and ceiling lights.
FIVE AM has no plans to commercialize its caravan, but are planning to come up with a similar project.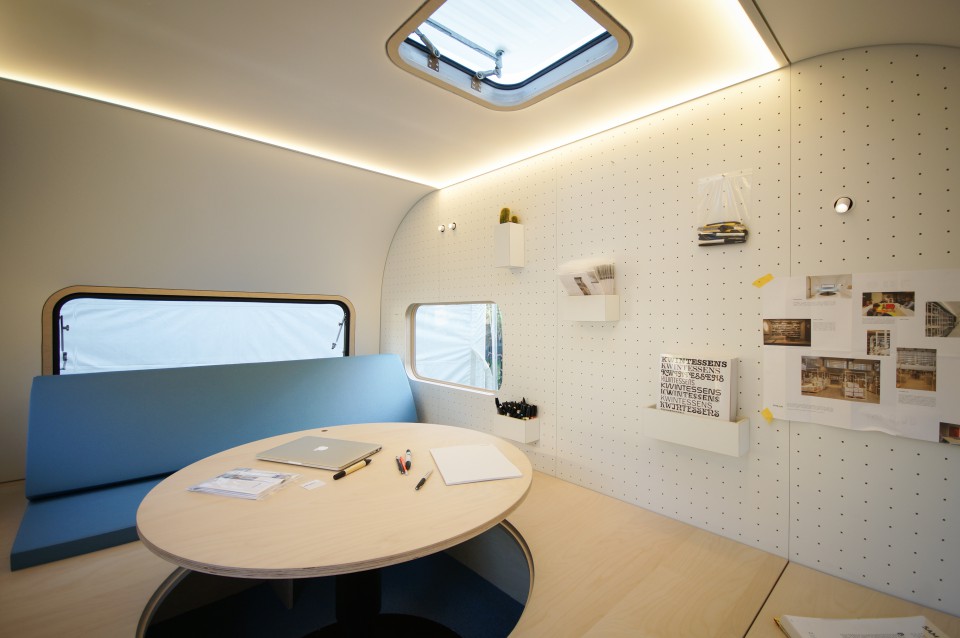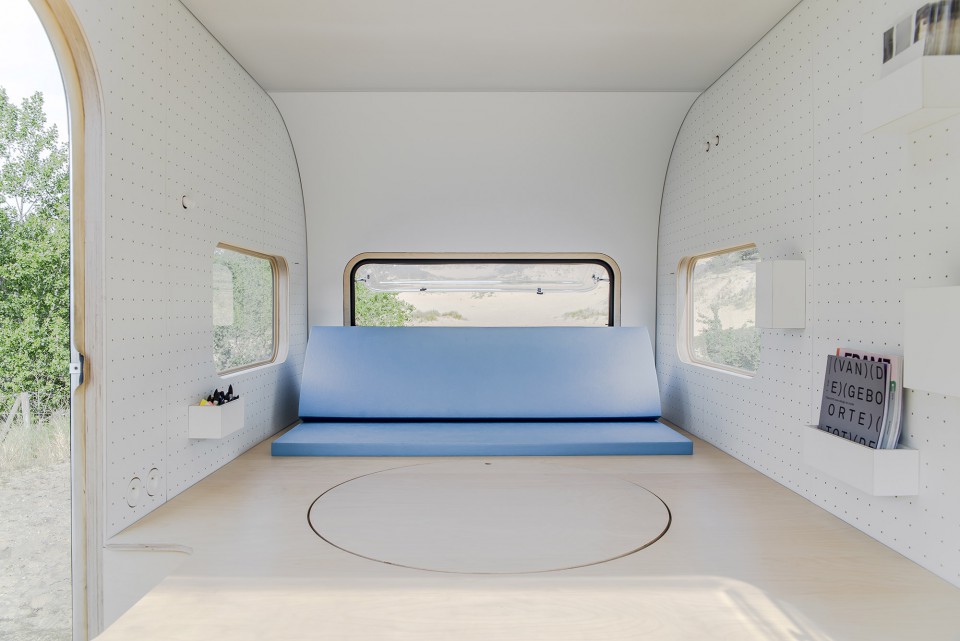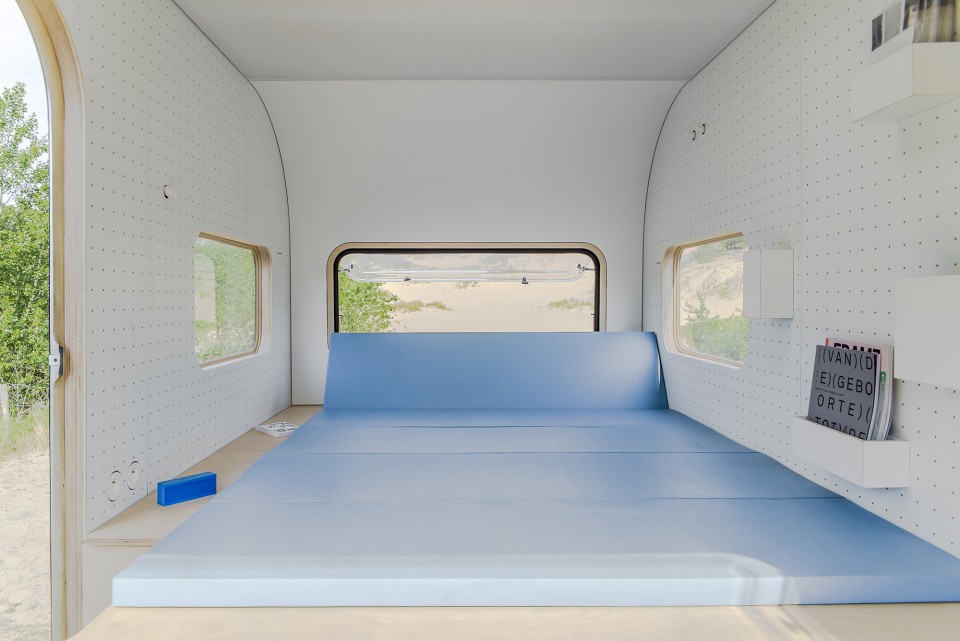 Via: Gizmag