Dutch designer Michael Schoner has created an elegant collection of shelves dubbed Vault. The shelving unit is designed in shape of half-barrels to give aesthetic yet practical value to its sleek framework. These storage vaults can also double up as end tables, forming additional furniture in any interior without occupying much space.
For making little side tables, half-barrels are used like a roof on its head. On the shelf two of those reversed 'roofs' serve as legs. Due to their continued pattern along with other shells standing on their side, these tiny units form illusion of a sphere when looked from a certain steep angle.
Inner sides of these shelving units are layered with thin sheet of light gray HPL highlight, which enhances its graphic appearance. It serves as dual purpose object for storing your magazines, books or home décor objects, and becomes side tables near any seating area or corner of a room. Vaults are idyllic units for storage as well as home decoration with its minimalist elegance.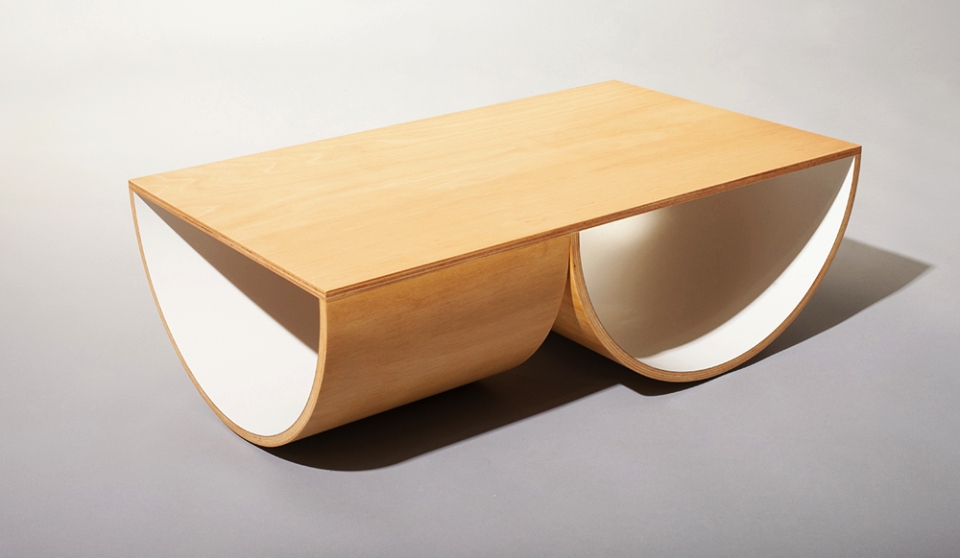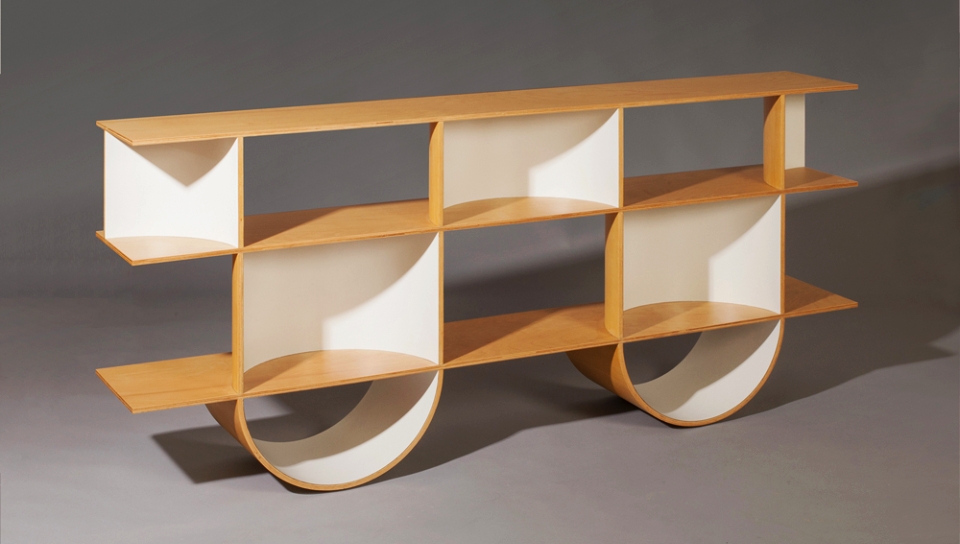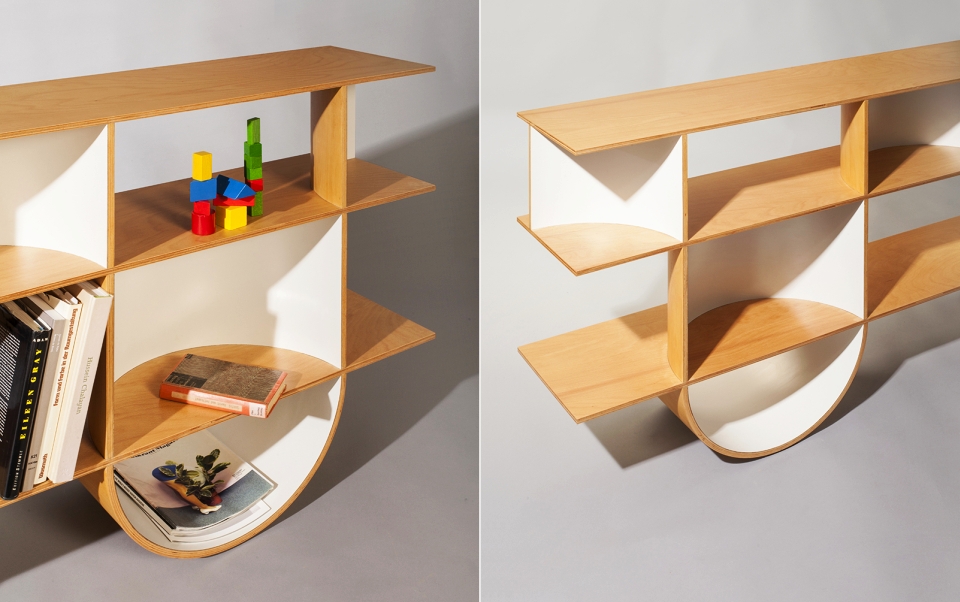 Credit: Mocoloco