The English designer Dominic Ash and treehouse engineer Jeremy Fitter have collaboratively formed a startup named Podmakers that offers Escape pod, a tiny spherical cabin for outdoor spaces. This seven-square-meter outdoor pod can be used as a garden room, studio shed, office pod and even a glamping cabin. It is constructed out of birch ply and European oak, with exteriors clad in cedar shingles. Its unique, domed shape and contemporary interior provides perfect space to work, socialize, meditate or sleep in peace. This luxury garden pod is placed using a crane, and can also be assembled on site.
The Escape pod sits half a meter above the ground, allowing easy rotation of the unit to get maximum sunlight through its curved windows. It features an aircraft style plug door leading to cozy interior outfitted with desired fittings and furnishings. You can add seating, storage spaces, mattress, and other furniture to use it as a garden office, yoga studio, or a sleeping nook. There are even options to customize internal finish, as well as window placement according to your needs.
Also Read: Tripod flat-pack garden shed by Woodwork Designs
We have featured a variety of garden pods before, but this one appears unique due to domed shape and wood shingled exteriors that would weather beautifully over time. Literally, it looks like a trendy cabin straight out of fairytales. If you wish to have one in your garden, the price starts at £19,800 (US$26,685) and will further vary according to the preferred style specifications.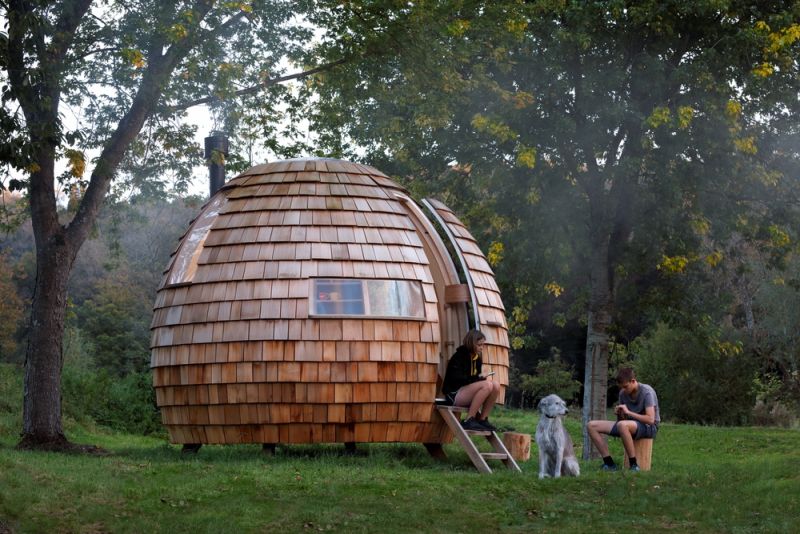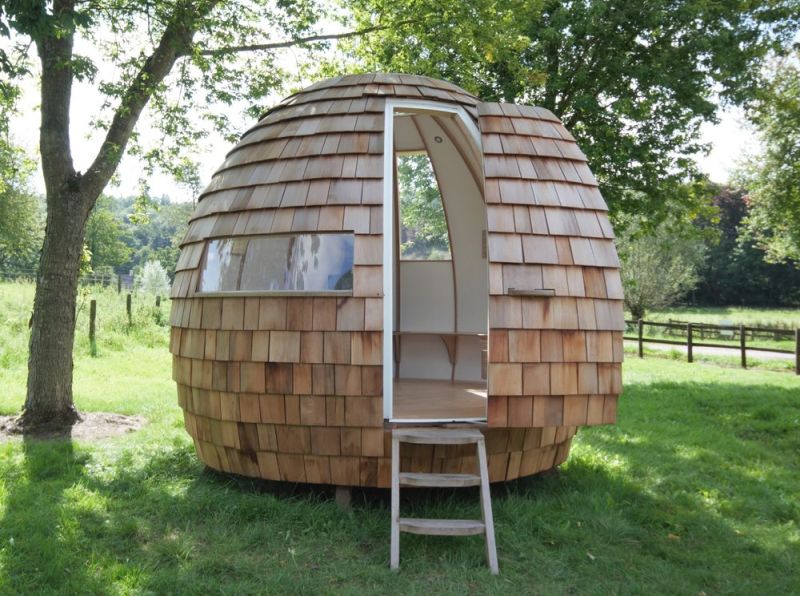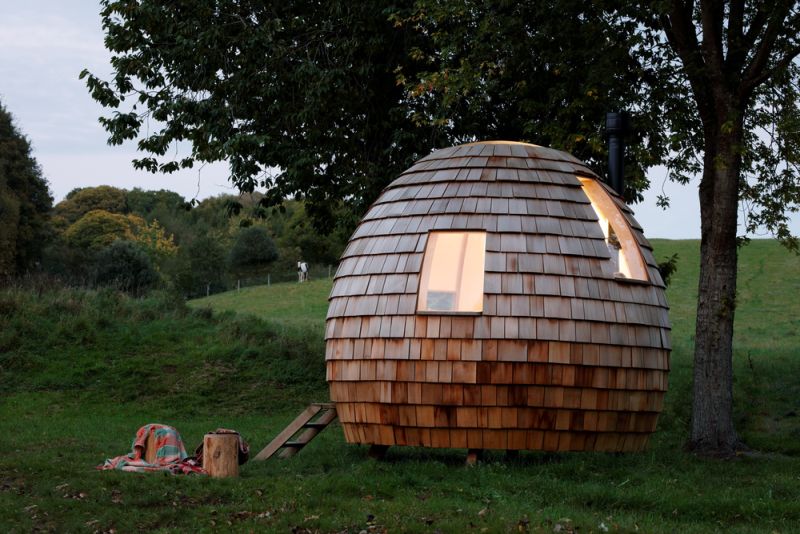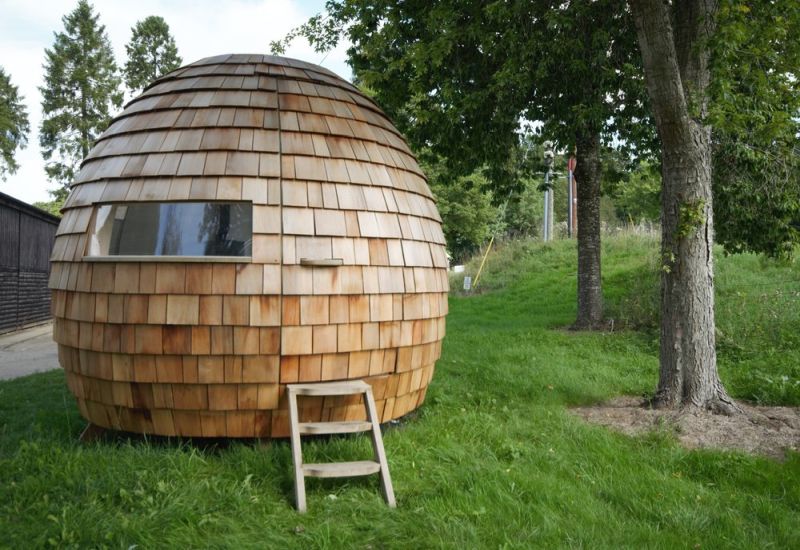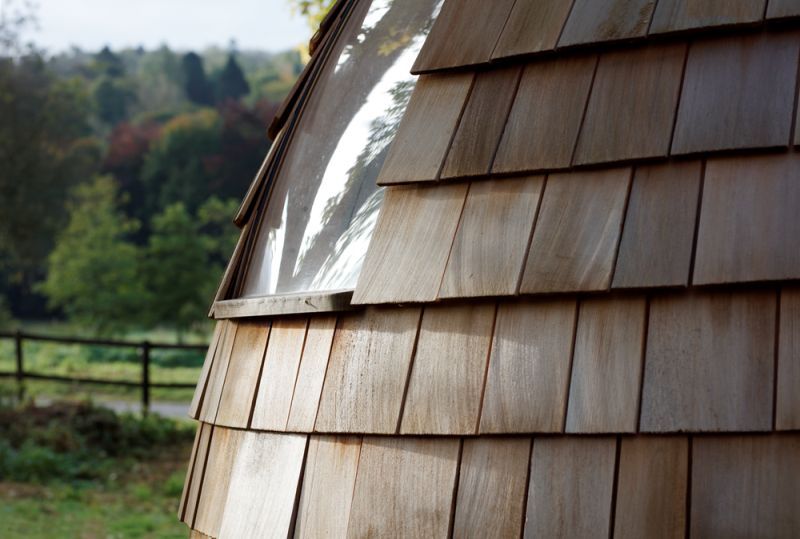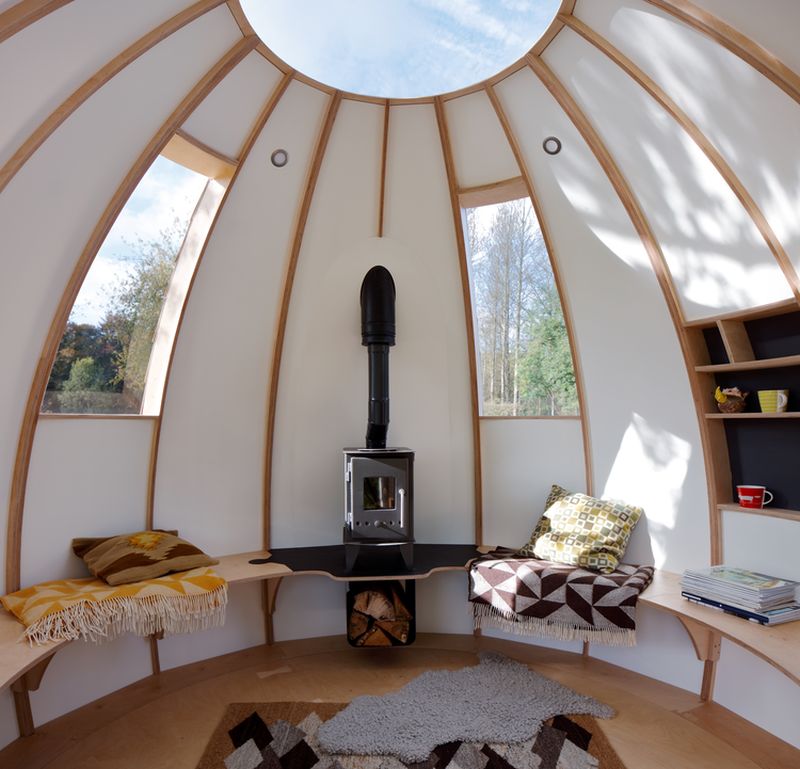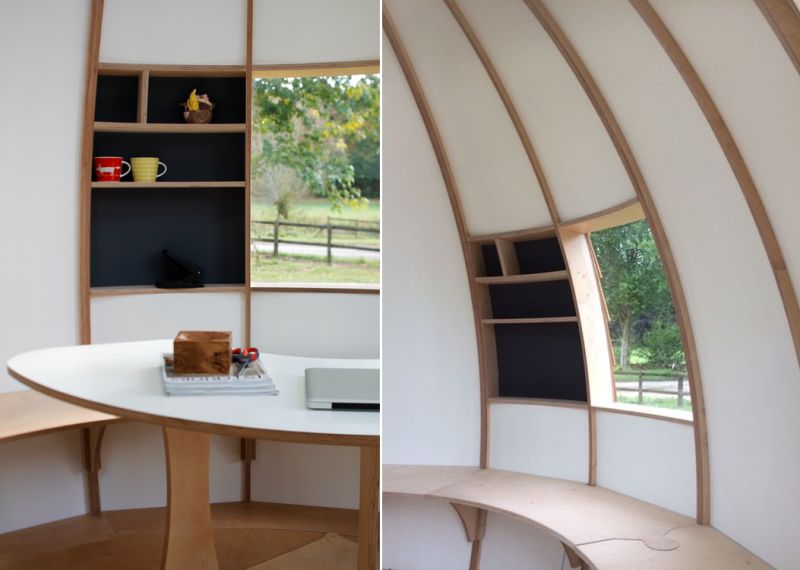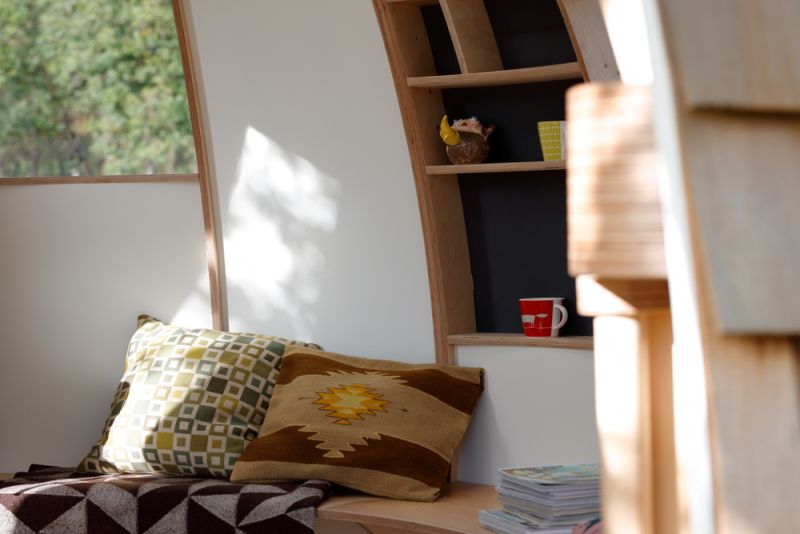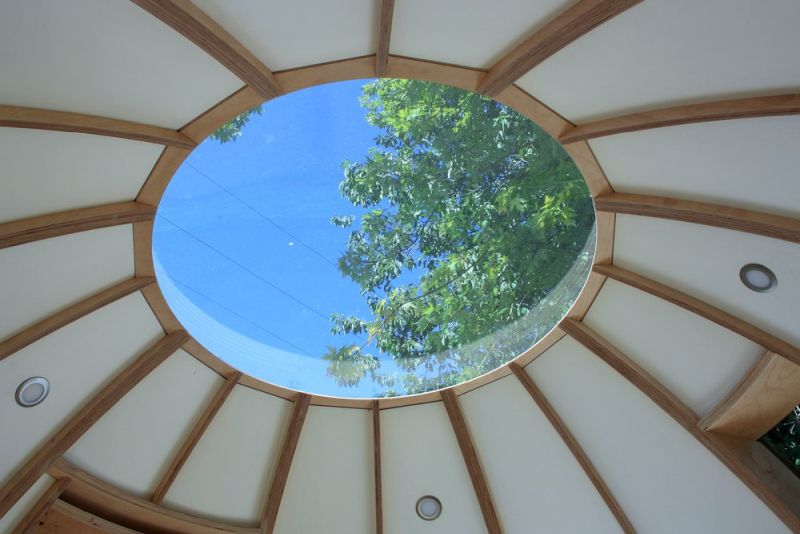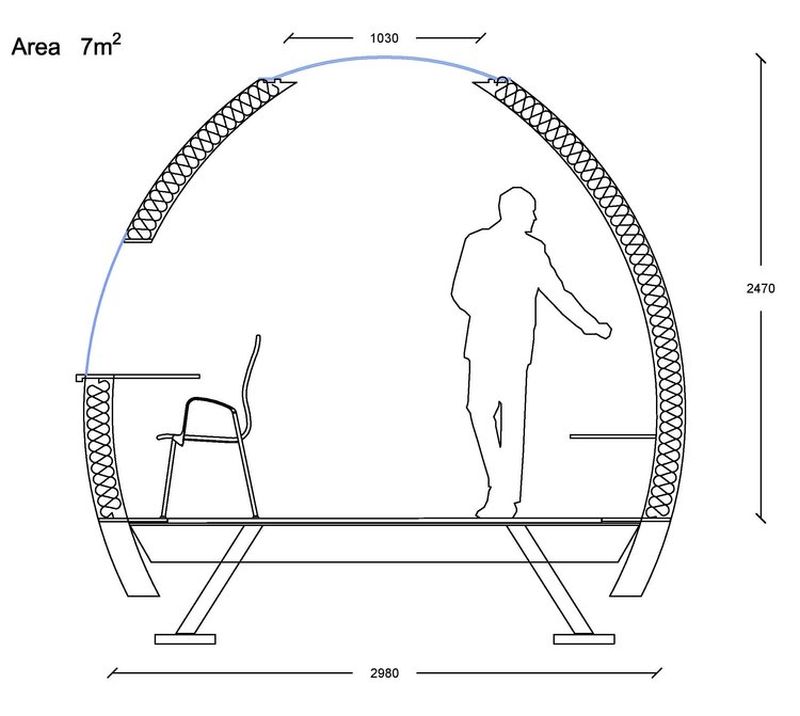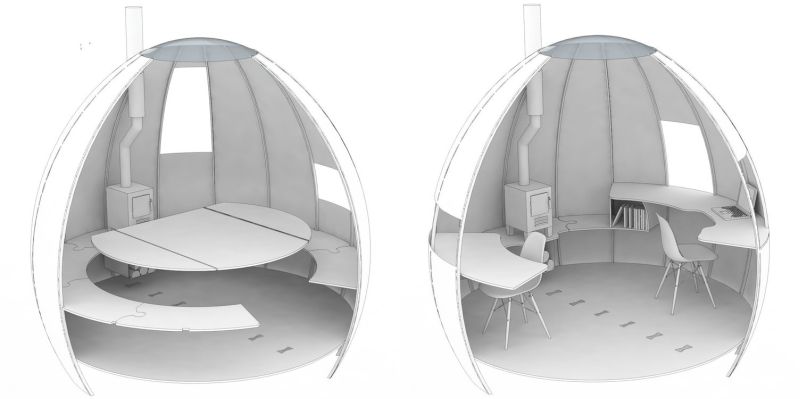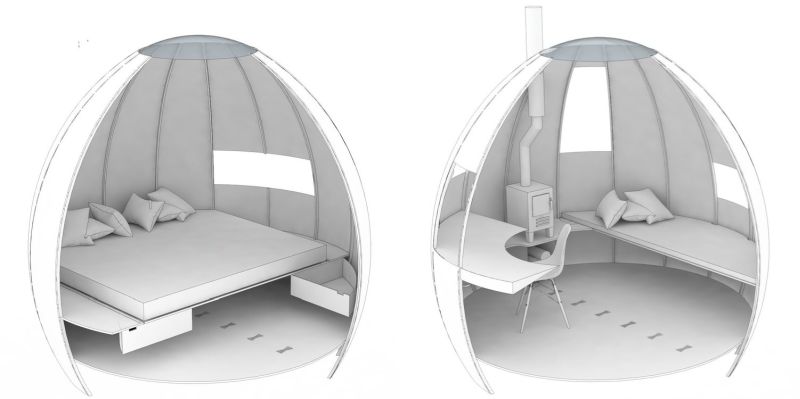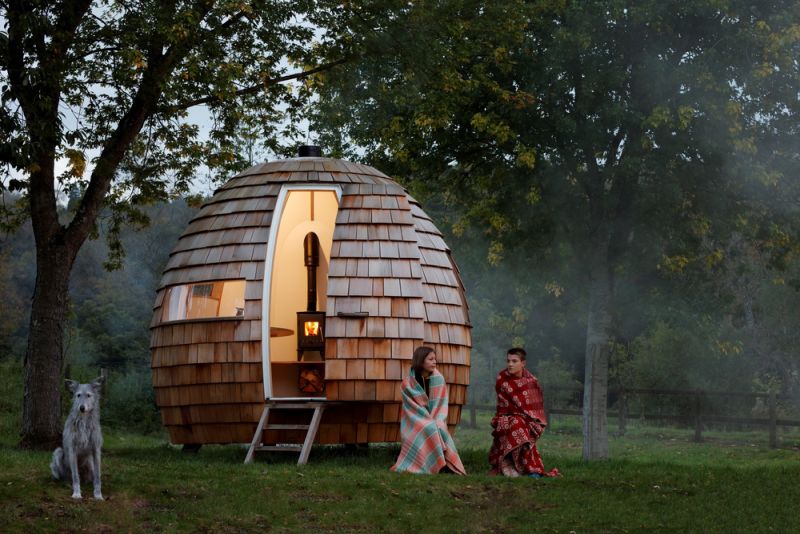 Via: ArchDaily