Italian furniture company Aster Cucine has collaborated with Italian architect Lorenzo Granocchia to reinterpret a new concept in Domina, which is the historical icon for the company. Re-furbished to support a contemporary taste, the kitchen will be showcased at Fuorisalone 2016.
Supporting curved lines, the kitchen cleverly blends mix and match of material and shapes. Domina, fabricated to offer sustainability harmoniously balances straight lines with sinuous profiles, while the perfect blend of precious wood with technology aims to give kitchen a strong feeling and. Focusing on client's requirement and changing , the Domina grants versatility and free composition of elements, materials and finishes to the interiors.
Designed to support contemporary living, the curves not only offer space, but also brings uniqueness in kitchen. Made in Italy, the top is made using single plate Matt Corian, which also synchronizes with the brightness of the hammered steel. Provided with a breakfast bar made from wood, Domina is a perfect example that how different elements can be conjoined to create a masterpiece that manifest ideas and passions.
Seamlessly integrating functionality with design, the lightness of the forms in the depth also gives user countless design possibilities. Reinterpreting the kitchen, Domina is rich in mystery, sensuality and intimacy that make kitchen heart of every home.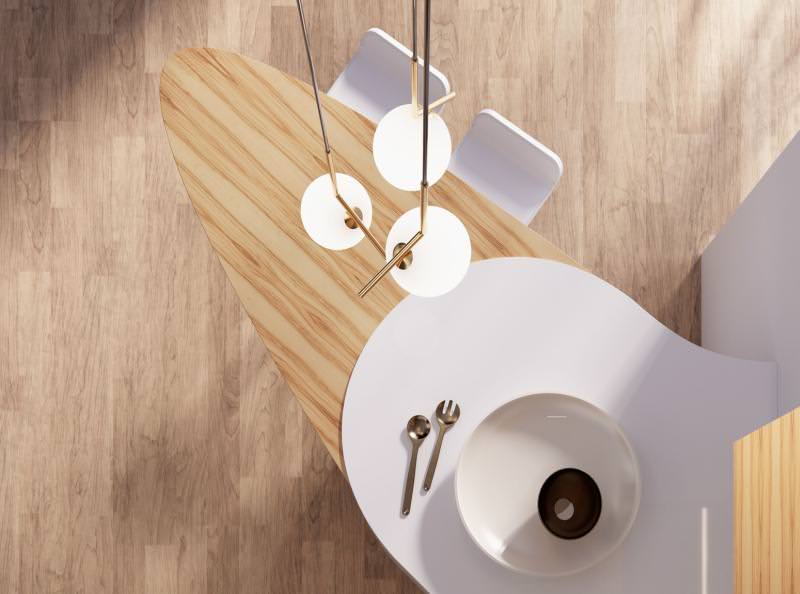 Via: Archiportale