Domino loft by ICOSA designers Charles Irby and Peter Suen is a multi-functional and space saving loft that can easily fit into any small San Francisco condominium. The custom-designed and prefabricated project is designed to offer additional space to people living in compact spaces.
The loft featuring a bedroom, a guest bed, a dining space, work area and closet is a clever concept that makes most of the limited space. Covering approximately 500-square-feet, the loft is made using concrete panels, woods slats, metal work and custom cabinetry. It has been prefabricated in Oakland workshop, but re-assembled in the Financial District of San Francisco.
Transforming any ideal space into a dynamic place, the kitchen and bathroom are in the adjacent rooms, while the rest of everything is squeezed into one place. To offer more functionality, the lot utilizes every corner of a small room quite efficiently. The guest bed on top is linked through a ladder, which can be moved to utilize the in-between space for storage.
The design supporting compact and small living supports number of different configuration. So, it is provided with foldable furniture and cabinetry that can be closed down when not in use, thus giving additional space to carry out your work without bumping into furniture or cabinetry.
Supporting minimal design and aesthetics, the prefabricated Domino Loft can suit any dwelling without hampering the aesthetics of available space.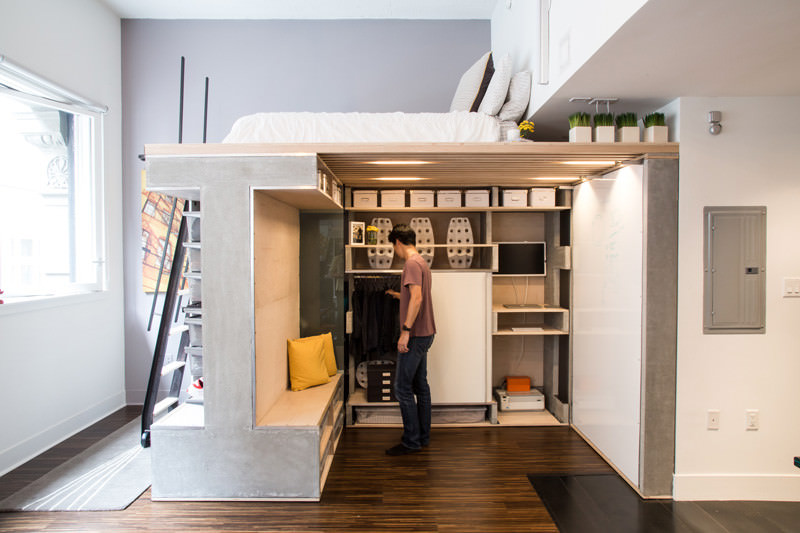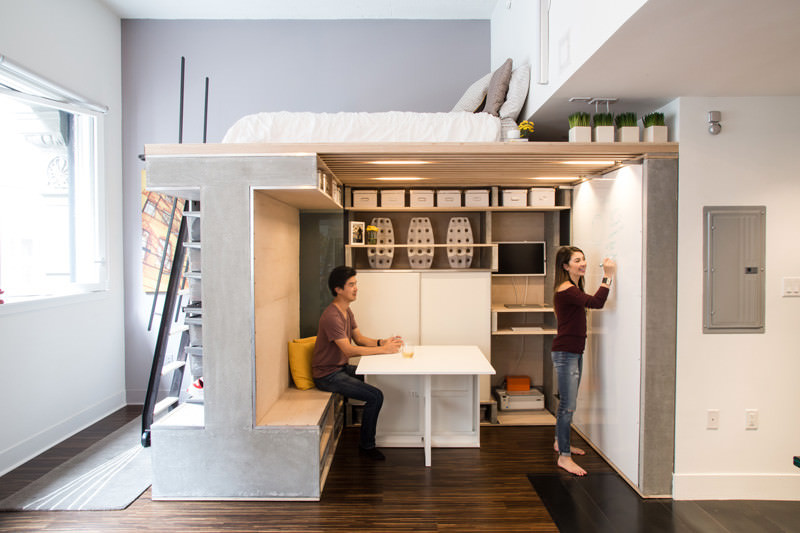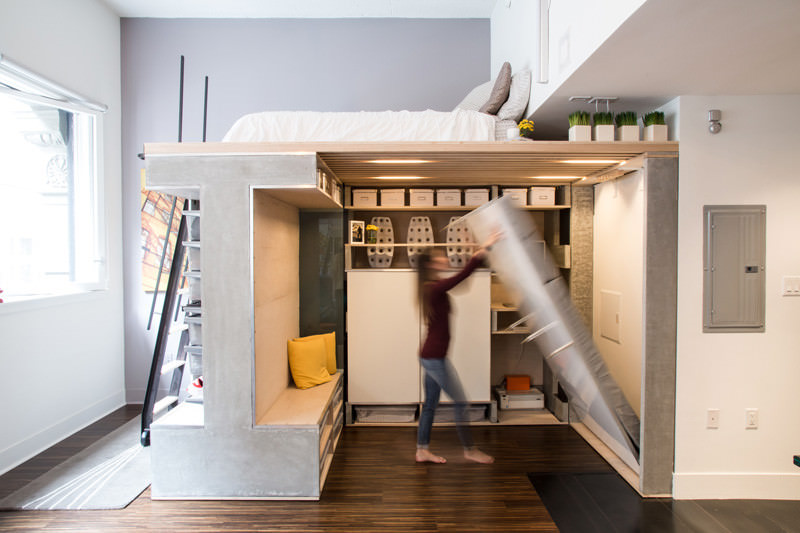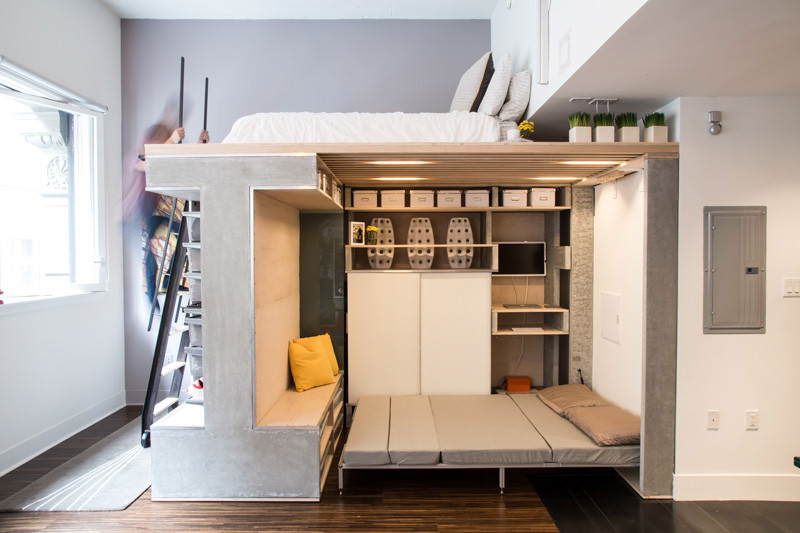 Via: Journal Du Design