Dutch arboriculturalist Bruno de Grunne and architect Nicolas d'Ursel of Trees & People have created a suspended treehouse, which offers an economical and ecological alternative to live green life without affecting the trees or surrounding environment. Dubbed as Dom'Up, the treehouse takes inspiration from the traditional structure of treehouse.
Featuring a lightweight 16 square-meter octagonal platform with double canvas and double roof tent, the treehouse without hurting trees suspends on two trees with the help of proprietor suspension and anchor system. Easy to install, the Dom'Up treehouse can be easily installed in two days. The vast network of Trees and People offers both fitting and maintenance services.
Made from high quality steel, which is carefully galvanized to guarantee long-term stability, the large, open terrace secured with smart horizontal rails render an extended view of the surrounding areas while enjoying night under the star-studded sky.
Built with European safety standards, an elegant safety net system guarantees full security of users. Designed as an economical alternative, the eco-friendly treehouse not only abandons the idea of building a treehouse, but also gives nature lovers a better and cheaper option to spend some quality time in the woods.
Priced for $28,000 (excluding installation), the treehouse can be easily installed by the members of Trees and People. Offering a unique living environment, the Dom'Up treehouse is an ideal option for glamping lovers who prefer arboreal life without impacting the trees and environment.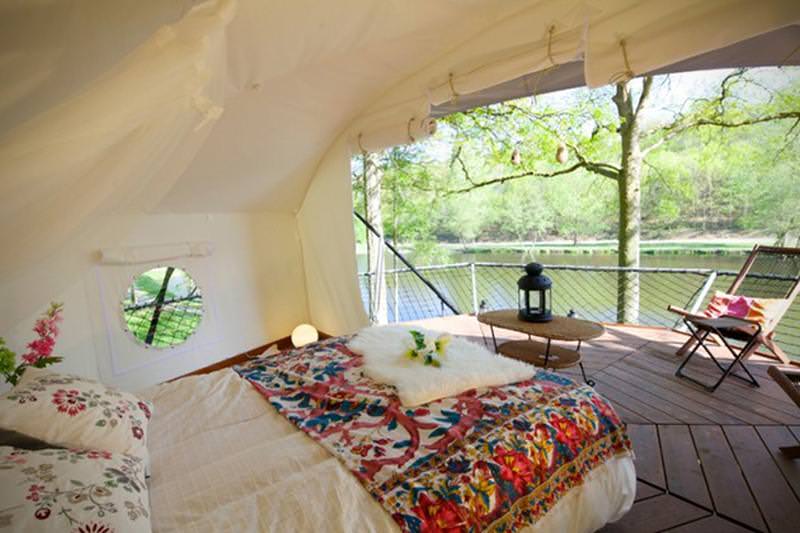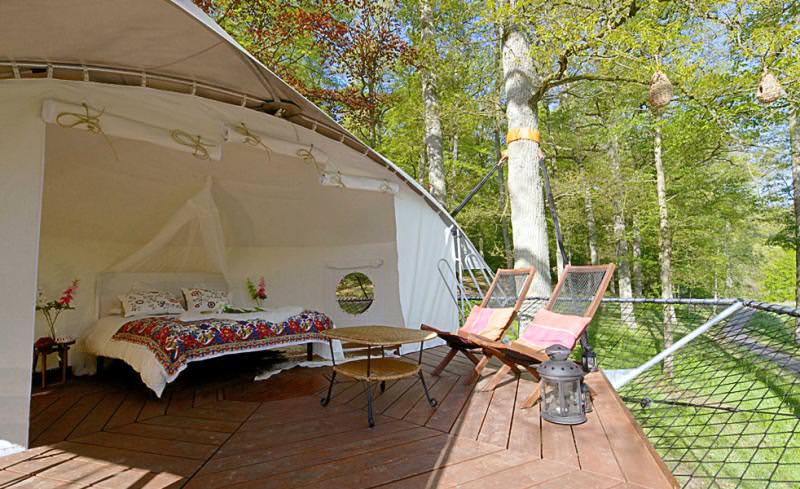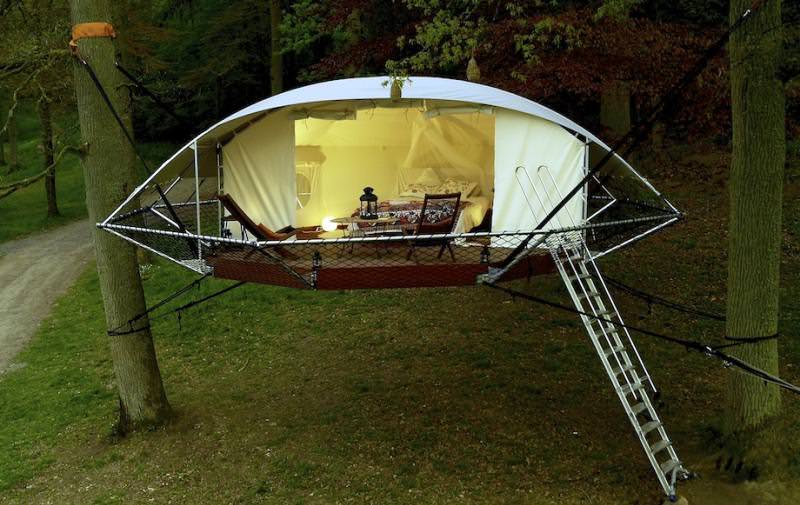 Via: Shortlist