Tired of pitching complex tents on the ground that mask most of the landscape views? Well, now enjoy camping in mid-air with Dom'Up suspended treetop cabin by Dutch arboriculturist Bruno de Grunne and architect Nicolas d'Ursel. The suspension-style cabin is designed to sling between two trees, providing you better landscape views.
It is a 16-square meter shelter that comes with galvanized steel frame, wood floors, canvas walls and waterproof roof created from heavy-duty tarp material. Unlike conventional camping tents, this elevated shelter can be accessed using a ladder and easily installed or dismantled without any negative impact on the environment. Moreover, you can also move furniture as well as other necessary stuff can be moved into the cabin for a more comfortable stay.
The sleeping area has enough space to accommodate chairs and other furniture, meanwhile offers magnificent outside views. In this small above-the-ground cabin you can sure have a great time with family and friends at any of your desired locations.
This cozy shelter is a great example of how conveniently you can explore nature, without compromising your luxuries.
As you all know – luxuries don't come cheap, so does this cabin that comes with a hefty price of about €25,000 (~ US $28,215).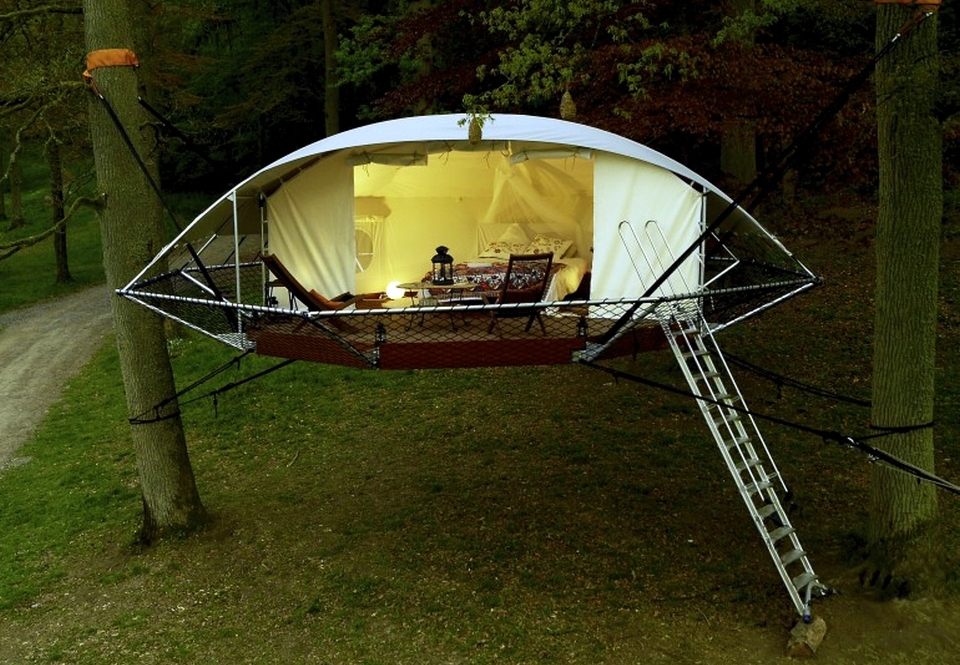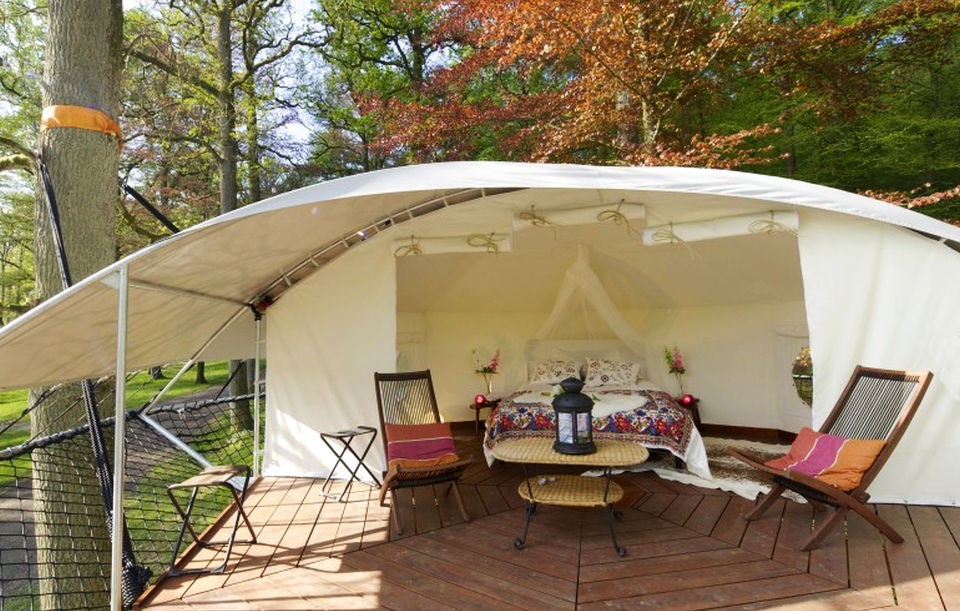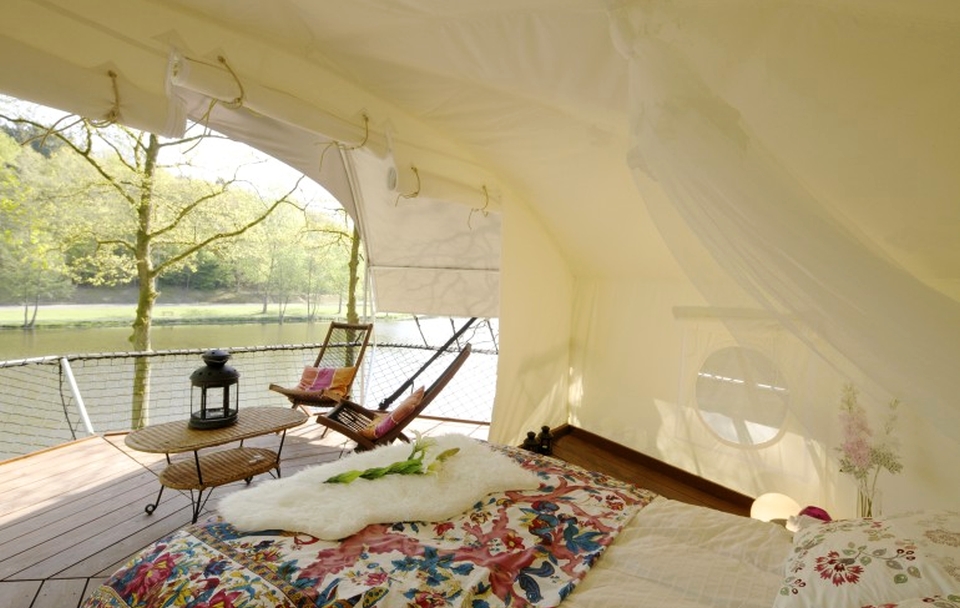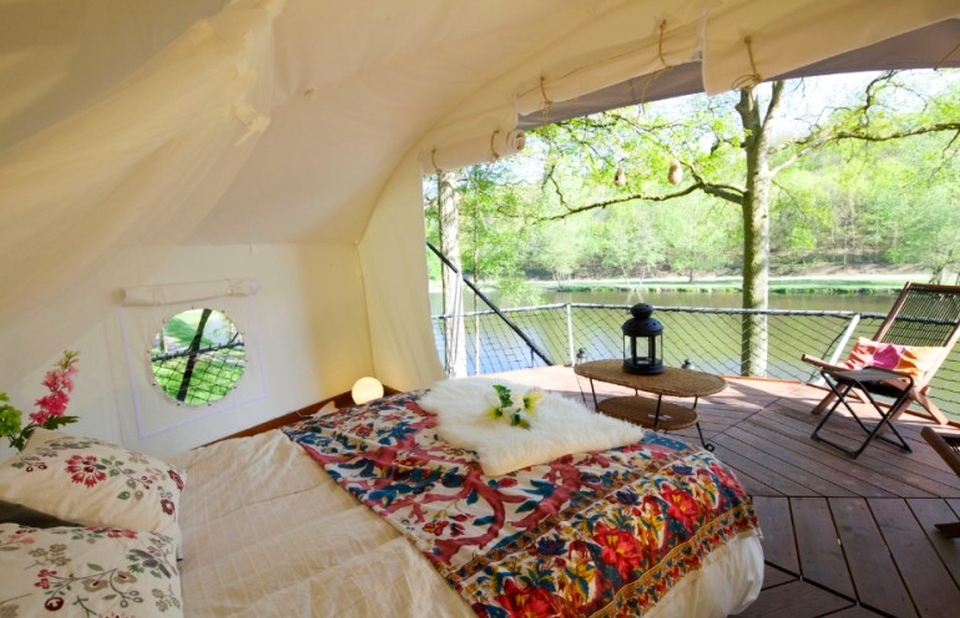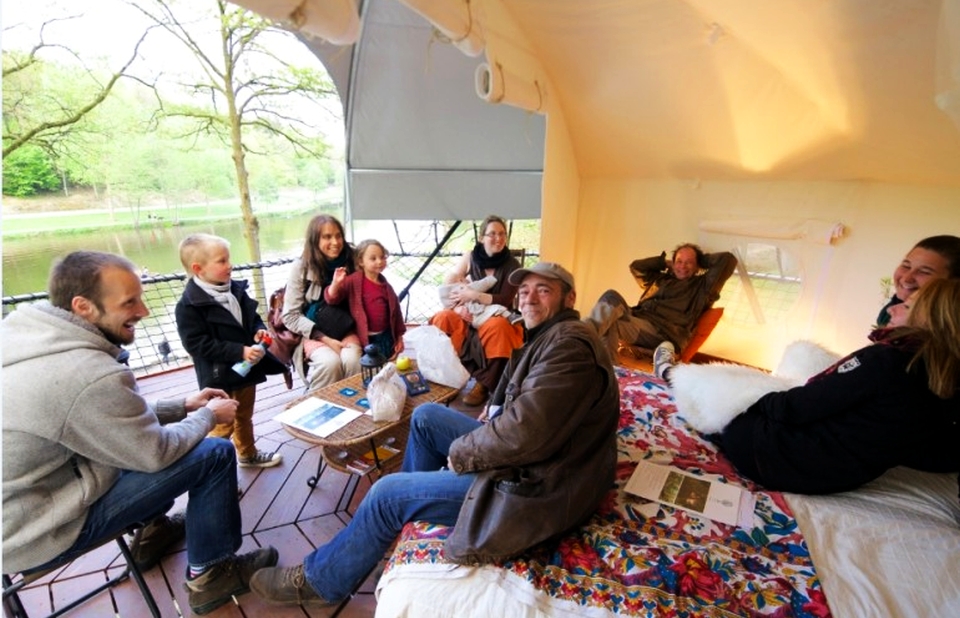 Via: Gizmag