Forget those typically designed coffee tables and make way for something striking that catches eye outright. Italian furniture maker Glas Italia has come up with the eccentric Donald table that seems perfect to add some pop of color to any living room. Thanks to its colorful appearance, this colored glass table will stand out no matter where you keep it.
Designed by Philippe Starck, the Donald table comprises a strong base consisting of a thick mirror-polished stainless steel plate and a colored transparent glass tabletop. The top is bonded at 45-degrees at which the colored base blends beautifully; and slowly fades and vanishes at the bottom. You can choose the degrading shade either in an upward or downward direction – whatever you like.
This Donald table comes two models: high tables in rectangular shape and the low tables in parallelepipead shape. You can choose from different colors, such as yellow, pink, orange, red, and green for the base. The transparency and refracting features of glass structure creates a smooth yet classy transition effect.
The glass top is attached to the base with a refined and creative interlocking system which means it is fixed firmly and won't move even if you accidentally hit it.
If you have this furniture in your living room, you don't even require television for entertainment as you can spend hours gazing at its beauty. Even if you have boring interior, add some pop of color to the given space with the colored glass tables.
The Donald table is a functional work of art that will keep your guests captivated with its degrading color effects. You can ask for more information and request a price quote through the official website.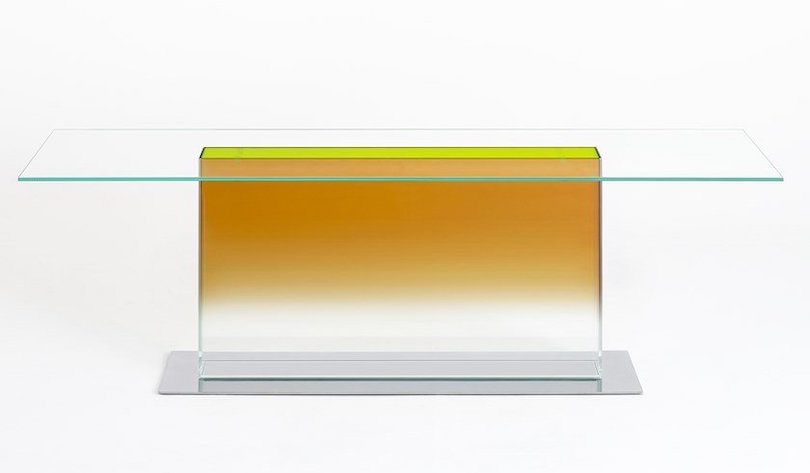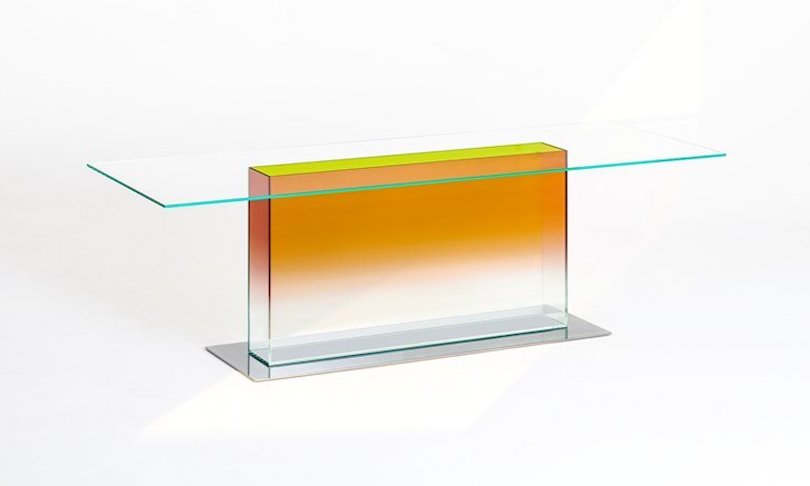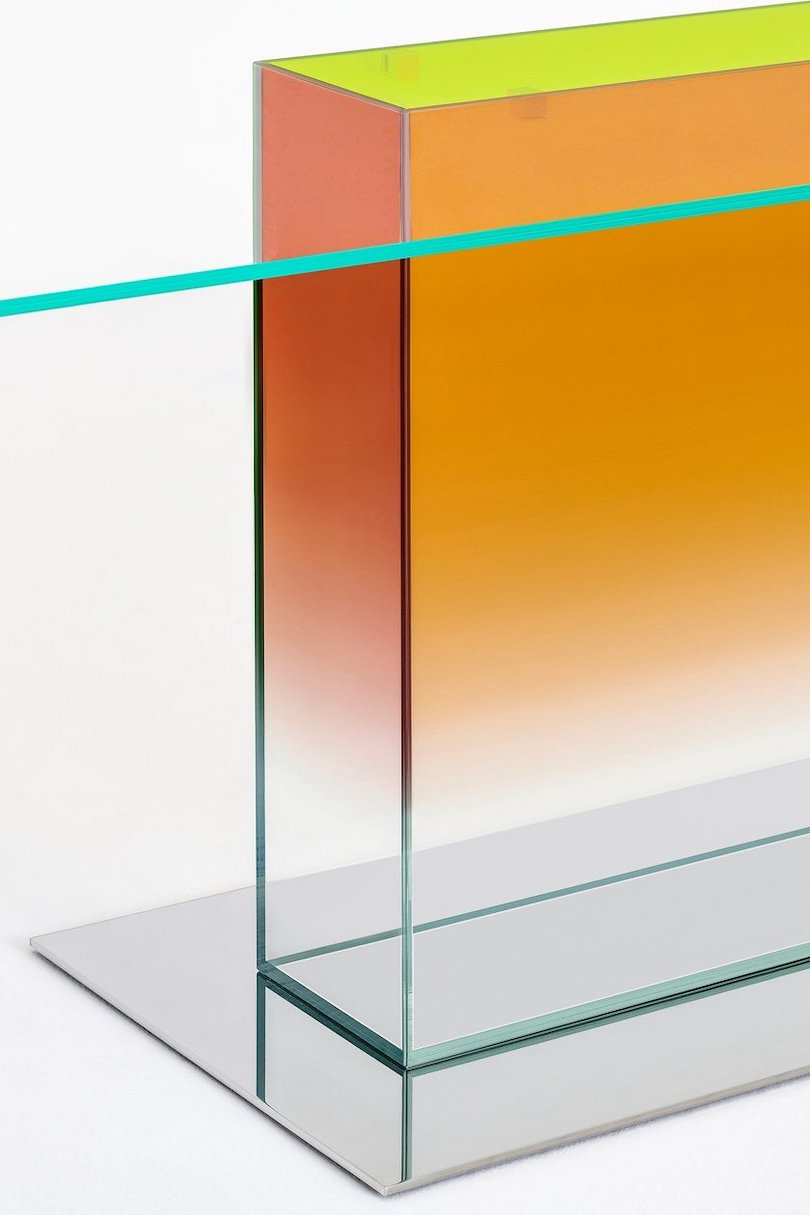 Via: ArchiProducts