President-elect of the United States and billionaire businessman Donald Trump is all set to move into the White House in January 2017. However, it will not be easy for him to leave his luxurious three-level penthouse that's worth $100 million. Located on Fifth Avenue within the iconic Trump Tower, this extravagant property is all decked out with gold and marble pillars and could give the president's house a run for its money.
Gorgeous interior
Trump's opulent NYC residence boasts breathtaking views of Central Park, whereas the interior is decorated with over-the-top decoration including gold, diamonds, lavish wood and ivory furniture. Plus, ceilings are painted with scenes from the classical Greek myths, and interior is decorated with risqué statues and other antique fixtures.
An exquisite statue of Eros and Psyche sits on the glass living room table. Trump's sitting room is reminiscent of the French monarch's historic Hall of Mirrors in Versailles, which features chandeliers, gold statues, and a ceiling painted with scenes of his military victories.
Decked up by some high-profile designers
Keeping Louis XIV in mind, this over-the-top penthouse has been designed by Angelo Donghia in collaboration with some high-profile names such as Barbara Walters, Diana Ross, Halston, Ralph Lauren, Mary Tyler Moore, and Neil Simon.
Trump purchased the estate for $5 million in 1985 and had the entire thing renovated with 58 bedrooms, 33 bathrooms, a 29-foot marble top dining table and 12 fireplaces. Now, he often spends weekends and vacations at this luxurious property with his family. The property is surrounded by beautifully landscaped gardens, pools, and views of the Caribbean blue ocean.
Although Trump's presidential ambitions would soon give him the keys to the White House, but we doubt it will be easy for him to downsize his extravagant lifestyle and the gold-rimmed three-level penthouse.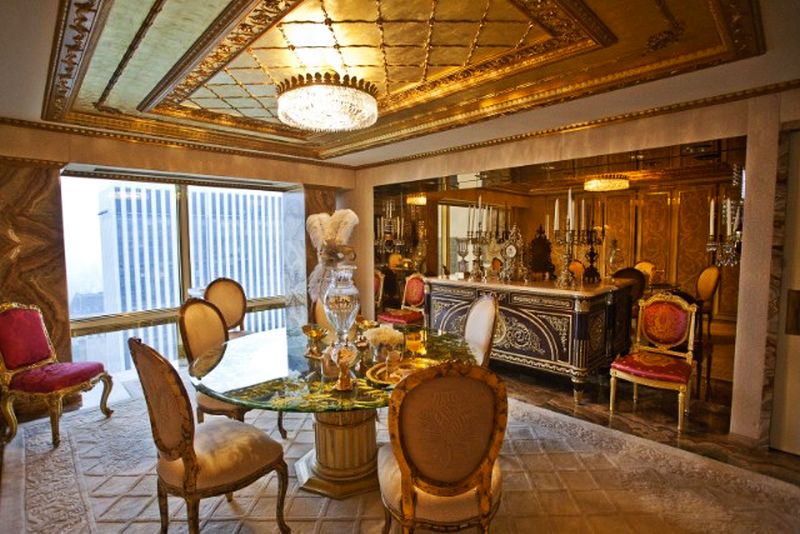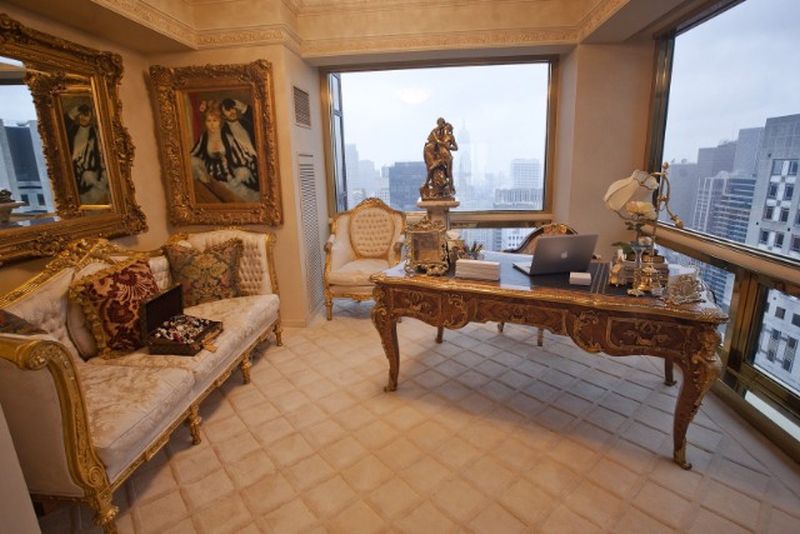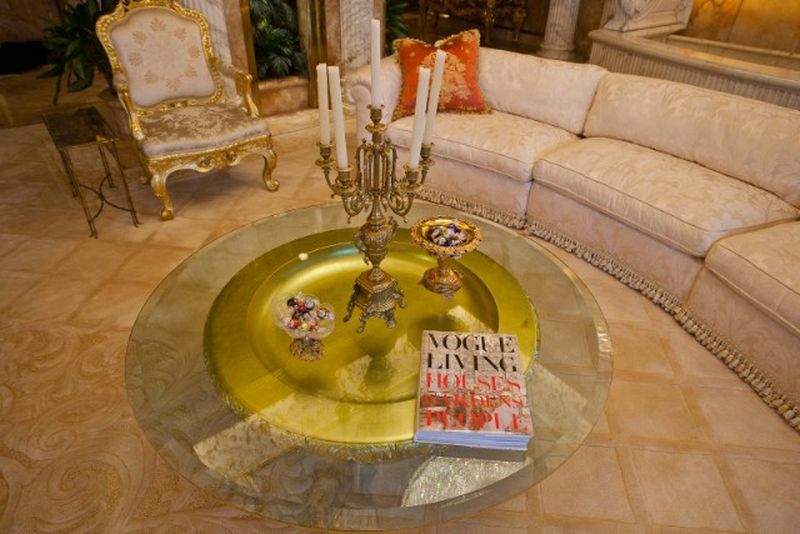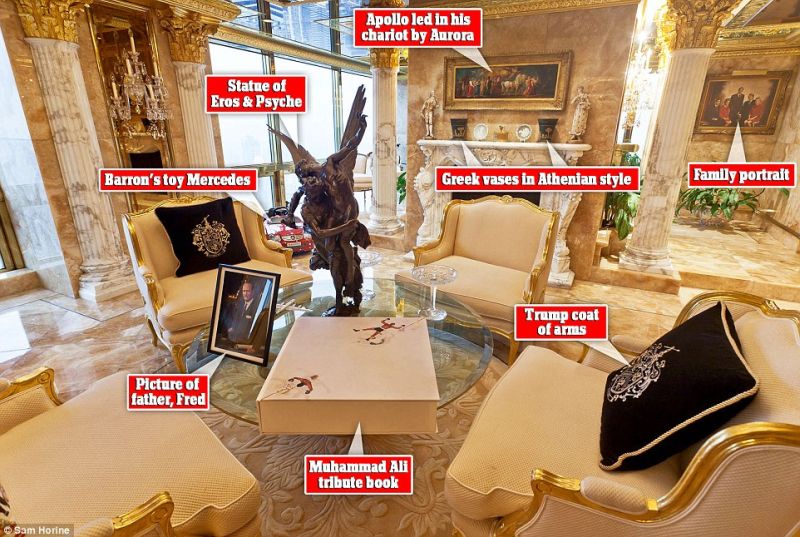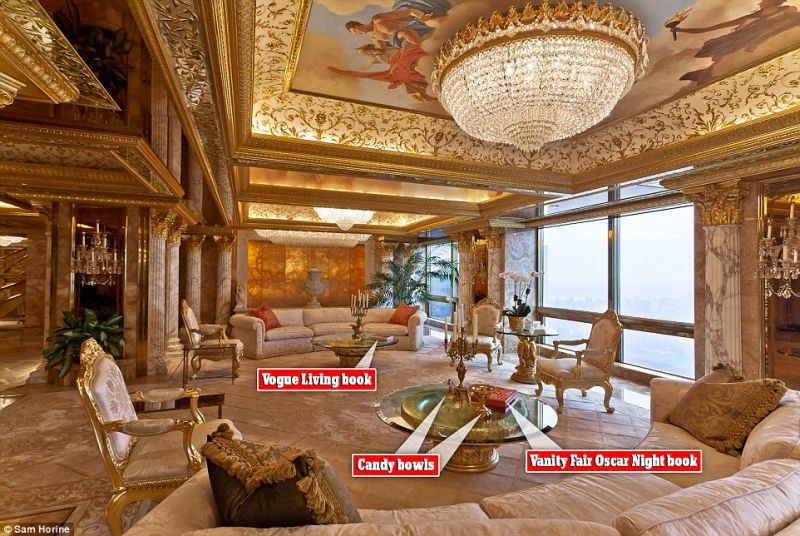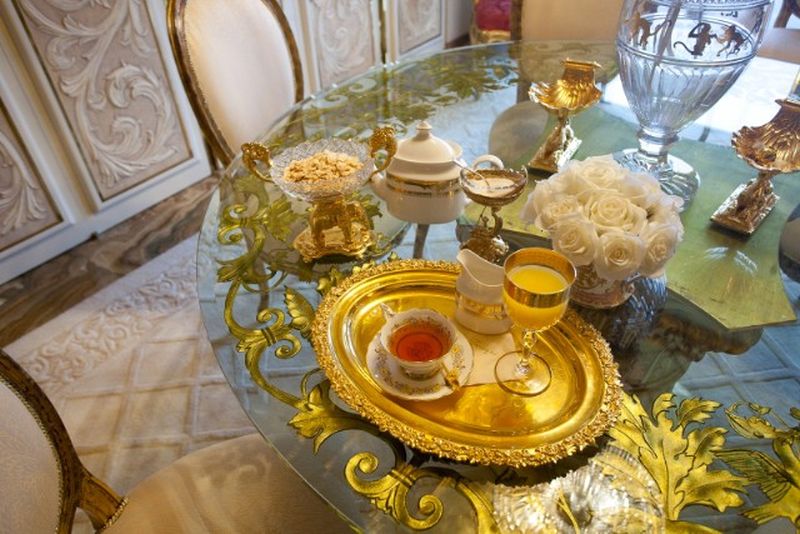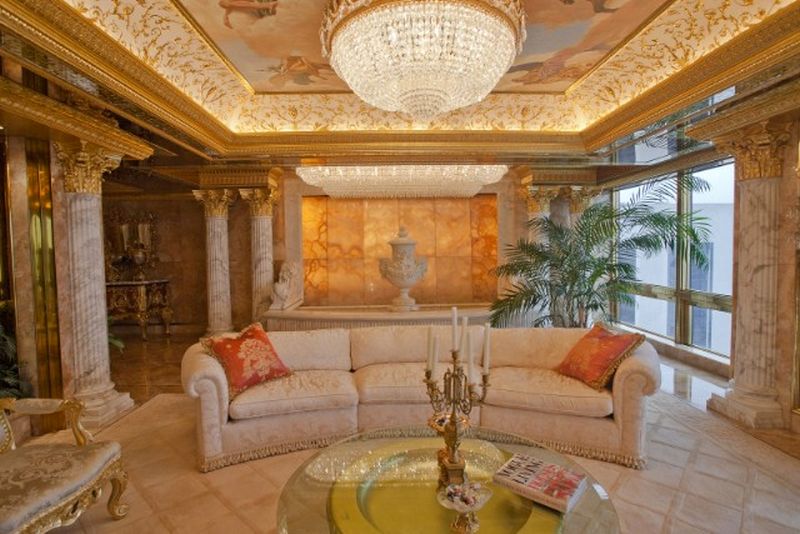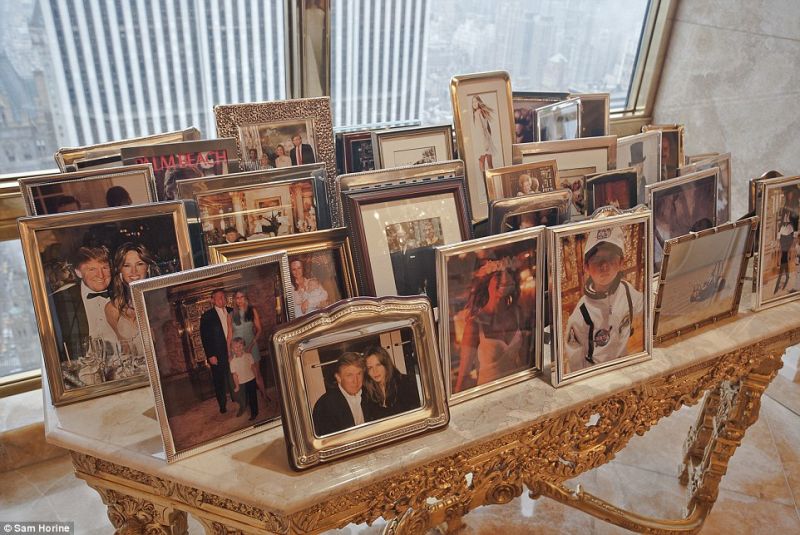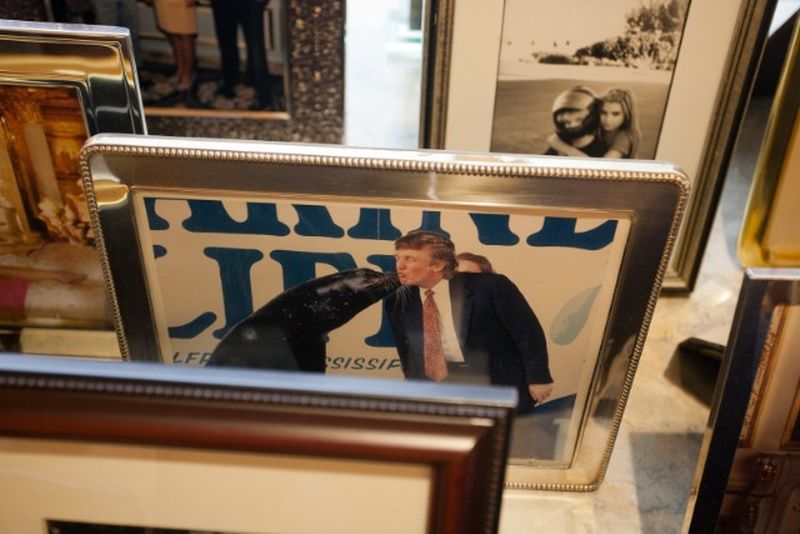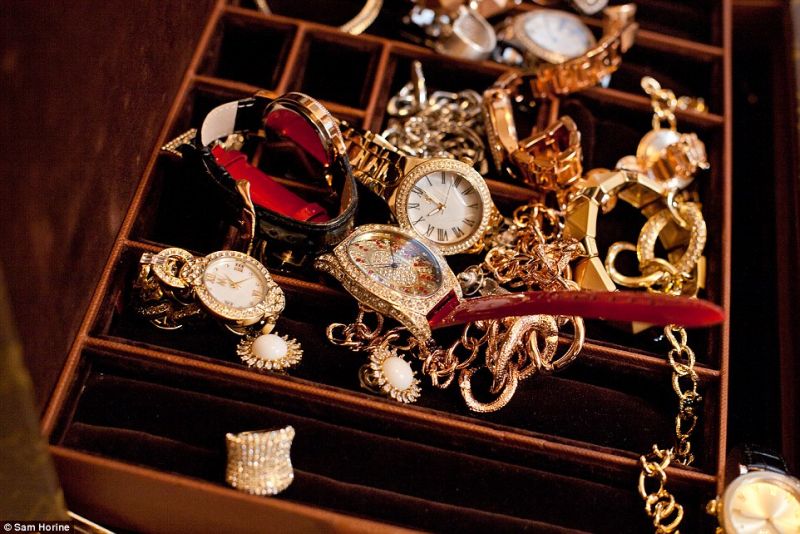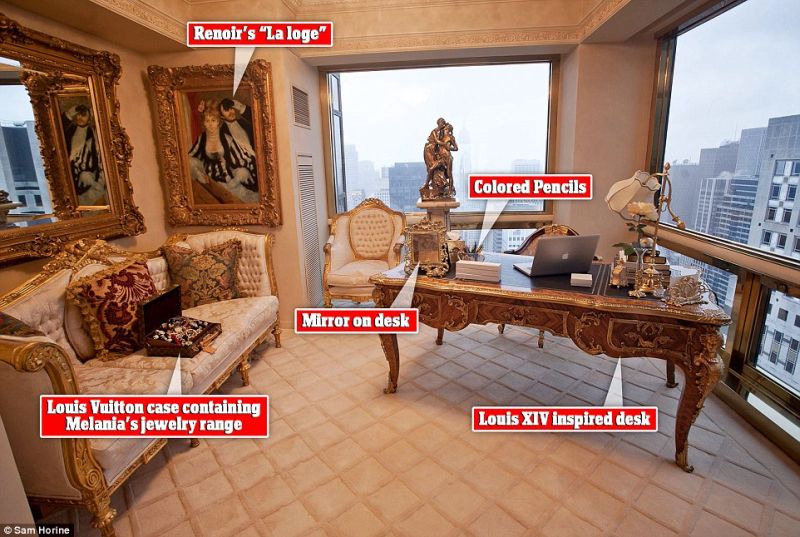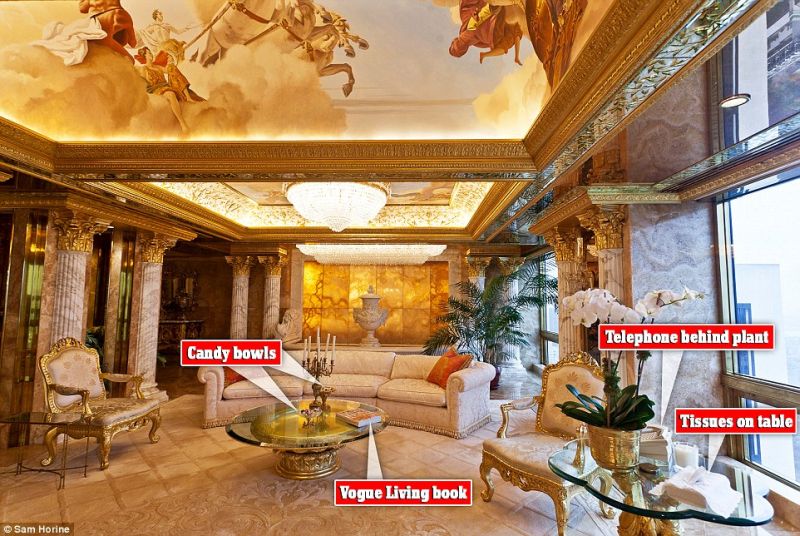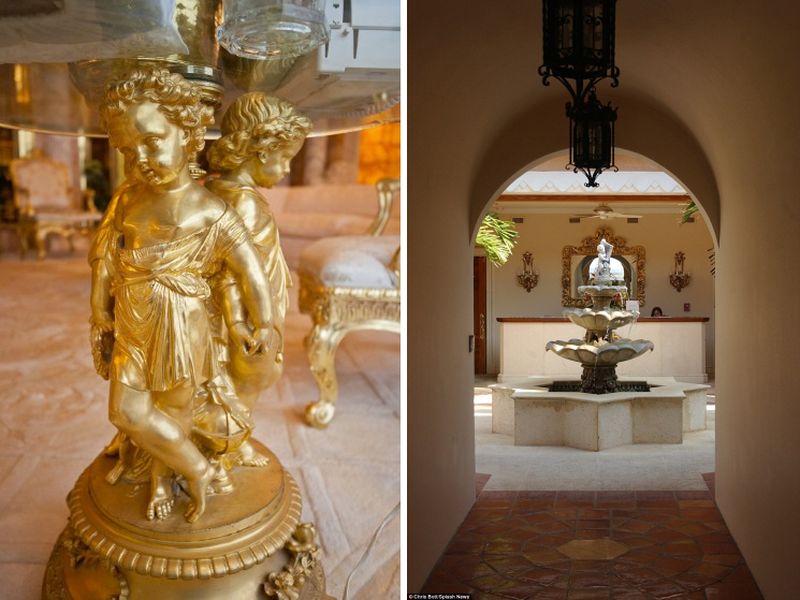 Via: DailyMail