Every now and then, we see numerous gaming geeks making videogame inspired furniture. But, this one for sure is the best of them all. Donkey Kong wall designed by LA based industrial designer Igor Chak, who is a great fan of Donkey Kong game and has memories of this classic arcade game etched in his mind forever. To show his love for this great classic masterpiece, he has conceptualized this functional shelf unit that is visually brilliant and strong enough to hold up to 60lbs of weight.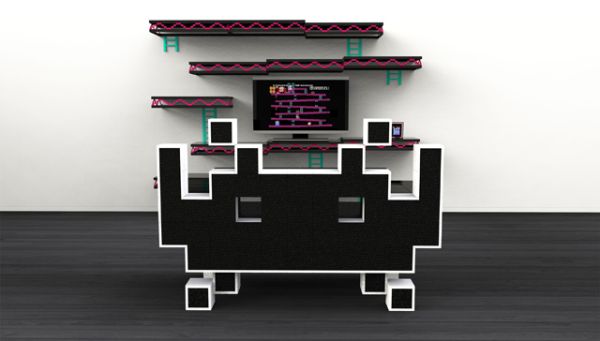 Moving onto the characteristics of the shelf design – the shelves that are made out of toughened glass tops rest on strong stainless steel beams hiding behind slim lightweight carbon fiber brackets and colored pixels are made of anodized aluminum plate.
The shelf design, especially those purple colored aluminum pixels, looks geeky and is capable of giving interior of your home a geeky look. But, I would rather replace that picture frame placed on one of the shelves with an iPad having a Donkey Kong wallpaper installed and would love to play this classic arcade game on that LCD TV.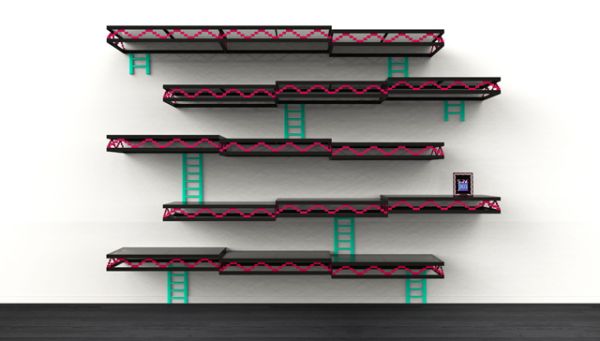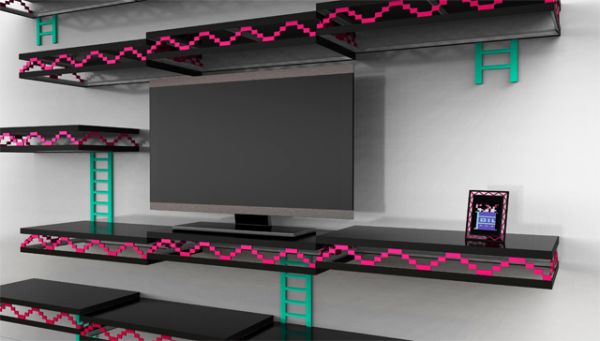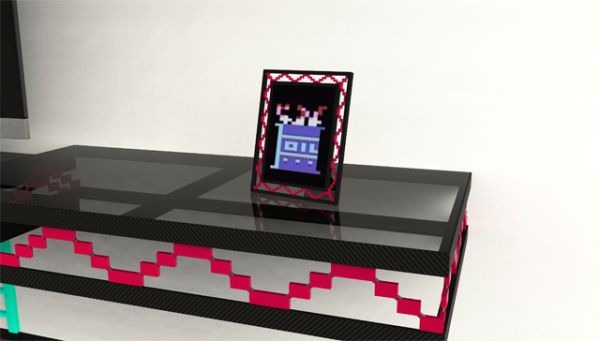 Via: LaughingSquid