New York-based Rory Aronson has designed FarmBot, an autonomous farming system with open-source technology, so that anyone can make changes to improve its functionality. It can be controlled and configured with a computer, smartphone or tablet. With the help of this device anyone with less knowledge of farming/gardening can grow food plants of his/her choice.
This agriculture automation device was inspired from Rory's perception to incorporate technology in people's lives so that they can grow food plants conveniently. The designer says that the device is easy to install and use, as you only need to select what to plant to grow, and the rest is done by the FarmBot.
It collects all necessary information for planting through a non-profit database OpenFarm, and further plants seeds and nurtures them accordingly. The open source technology lets anyone modify or add functions according to their needs. It comes with unlimited possibilities of customization. For example, you can add lighting to the device or include solar panels to make it a fully functional off-grid gardening equipment.
All the parts of the FarmBot are DIY friendly, so you can get them easily and customize them with 3D printing. It includes interchangeable tools such as the universal tool mount, seed injection, and watering system to provide convenience to the users. Moreover; a camera, soil sensor and weed suppression component monitor planting conditions and react accordingly. It can also be scaled according to the size of the agriculture land, but you'll need additional hardware for that.
You can control it manually or use its companion app that offers easy interface, so that you can visually design your garden in your smartphone or other devices just by dragging and dropping plants into the map. You can build regimens for sequencing certain actions according to the development stage of the plant, and to further manage hardware for maintain planting cycle throughout its lifetime.
It can be said that FarmBot mainly focuses on small-scale farming or backyard gardening, but you can alter its specifications for using it in large-scale farming too. This device might be expensive, still it has a return on investment period of less than three years. Currently this device can be pre-ordered at the official website of FarmBot for $3,100 (offer for August 2016 only).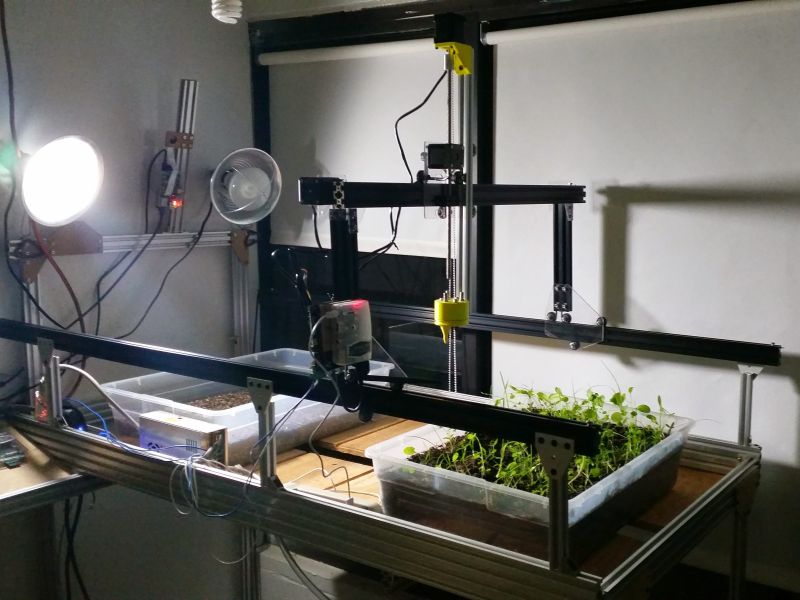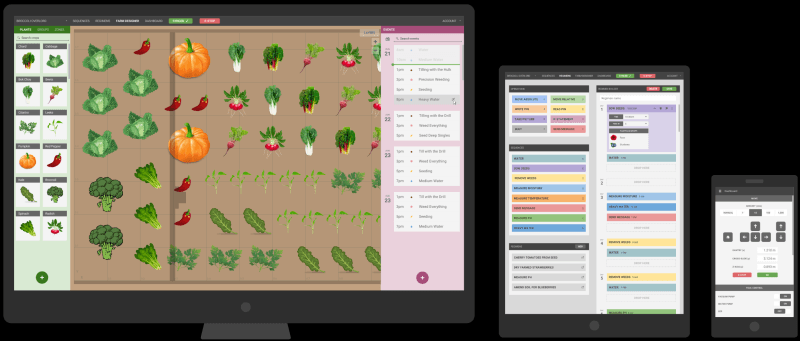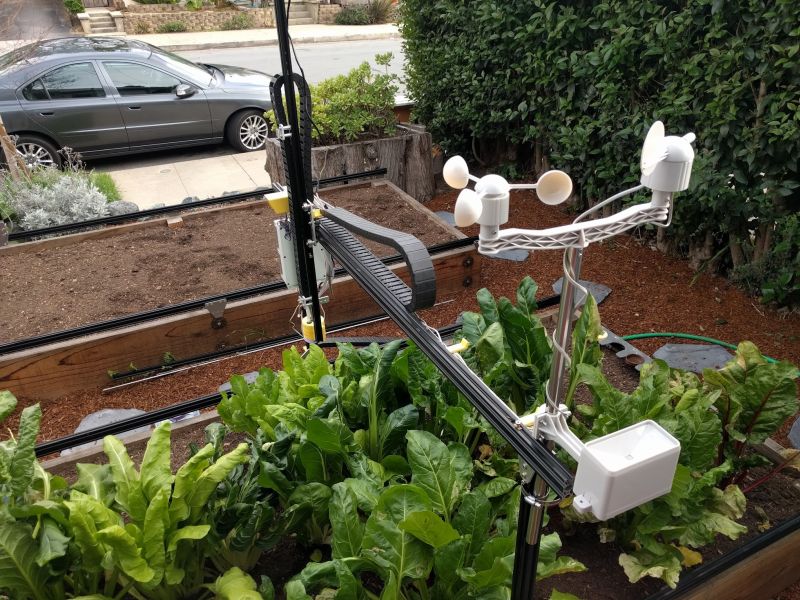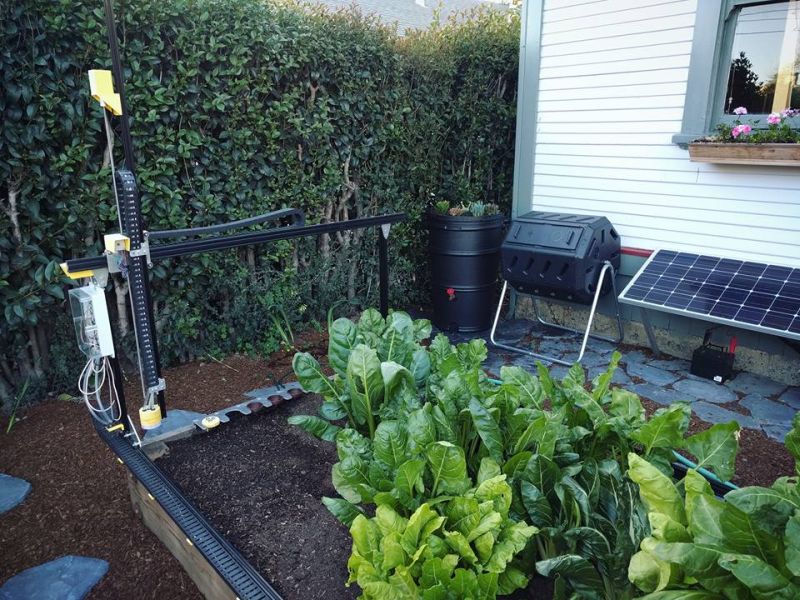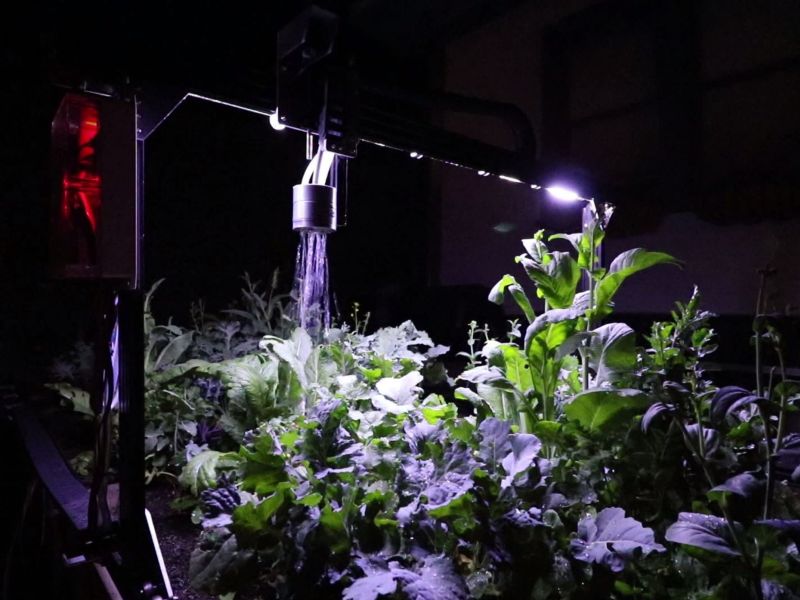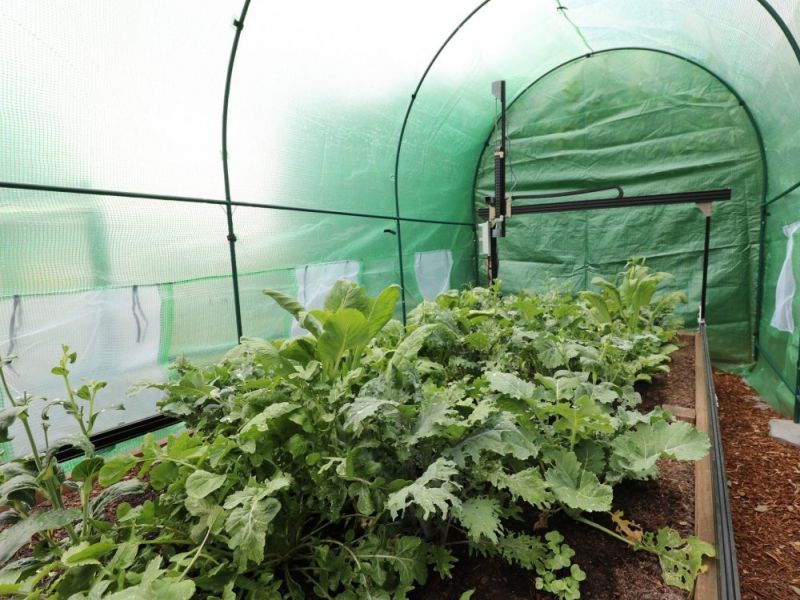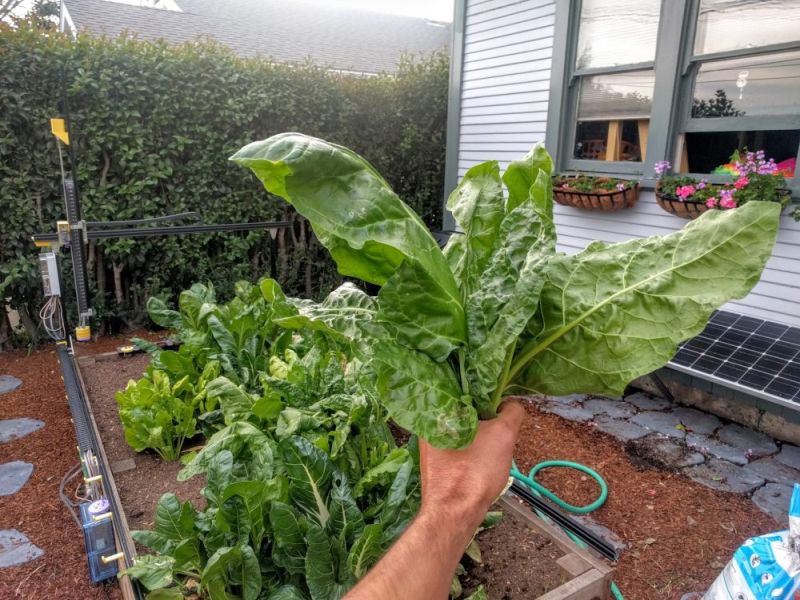 Via: SingularityHub