'Bicho' is a new collection of floor standing lamps that comes from the Portuguese architect Martinho Pita. He got this idea after spending a few months away from the city, at his father place, learning the art of transforming tree branches into beautiful lamps.
In Portuguese 'Bicho' means 'Creatures', which is reflected in his collection. These creature are motionless (obviously), and although its hard to identify the exact type, but few of them seem like a giraffe, snake and a snail. Each lamp in the series is completely unique, and crafted from discarded branches of Portuguese Holly Oak trees.
The light source comes from a textile-covered electrical cord that's threaded up through each lamp in a different way, resembling a vein delivering blood to these creatures. After carefully considering the right position of every branch, it's peeled, shaped and sanded before it dries completely.
In Martinho's words
What really attracted me in the Bichos series is that each piece resembles an animal, a species. Not exactly what kind, but a creature for sure. And that's where the name derives from. 'Bicho' is a Portuguese word that means something like 'creature'.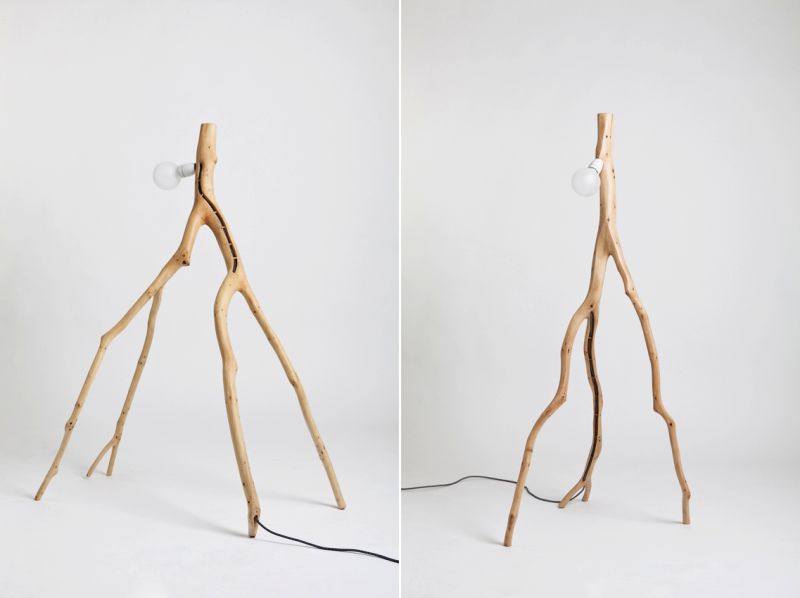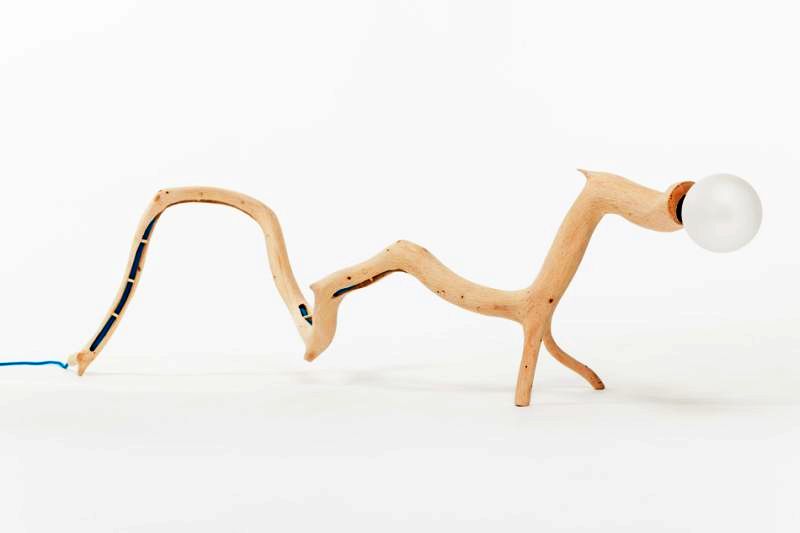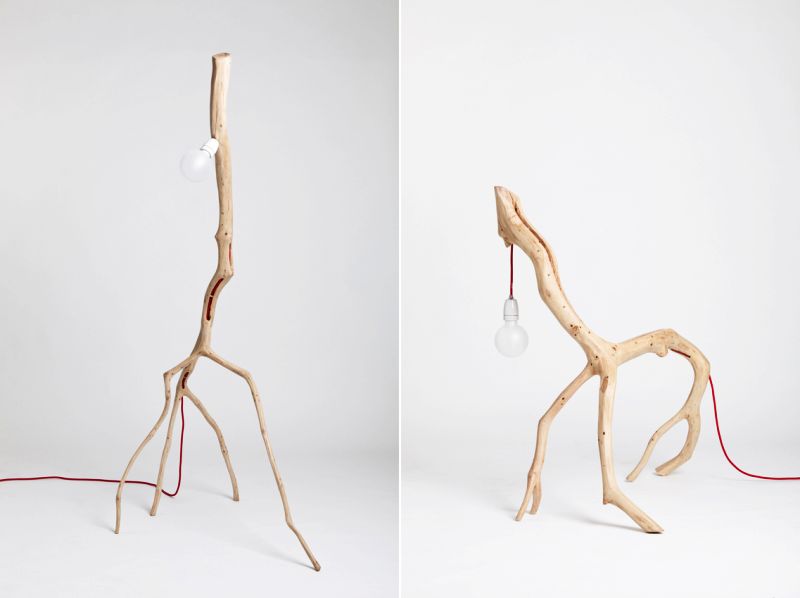 Via: UpCycleDzine