Multi-functionality with dollops of vibrancy; the aptly named Dopperganger collection is not easy to miss. Showcasing its vivacious plumage, the groovy furniture set from Japan actually comprises of four stools and a table. But the best part is that all these stools can just as easily be pushed inside beneath the table component. The end result is a cube-shaped item with differently colored facades being exhibited on all of its sides (as seen in the left side of the above image). In other words, the user can use the charming puzzle-like cube as a portable table during those backyard get-togethers and weekend camping trips. But during dining time or even BBQ time, the user can once again pull out the four stools for a complete furniture set.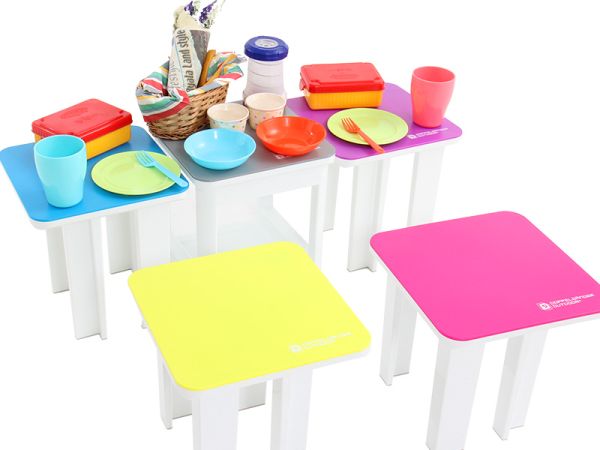 According to the Doppelganger designers, the lightweight table and stools (made from ABS plastic) can be moved independently. Thus the resultant layout is flexible according to your preferences and the site in which it is used.  Moreover, the portability of the cube is further improved by the inclusion of a dedicated carrying bag that comes with the set.
Now we can clearly see that the collection is commercially aimed to be used in the outdoors. However, for bachelors like us who are most likely to live in cramped apartments, the Dopperganger collection can also pose as a spatially efficient savior for our living room decor. For most of the day we can use the cube as a desk; and with the party night approaching, we can pull out the stools for our guests.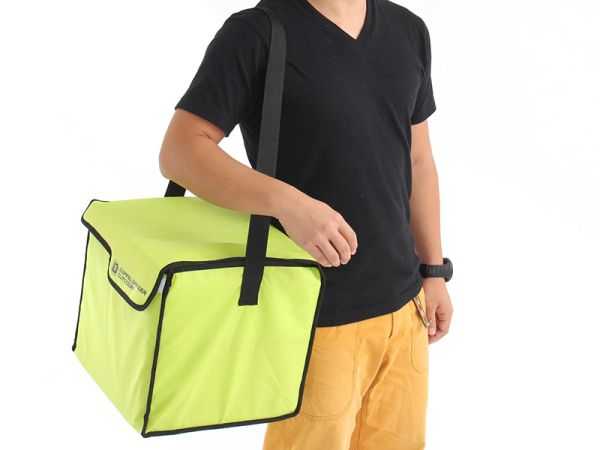 Dimensions –  L275 × W275 x H290 (in mm)
Via: Doppelganger-Sports