Ever Last Design's Dot system is a multifunctional collection of bathroom accessories designed by Monica Graffeo for Thermomat. Dot bathroom collection consists of small cylindrical units that can be fixed to the wall and further a thin steel cable is attached to these dots to serve as a towel holder. You can also use a single cylindrical unit to hold a toilet paper roll.
This modular and flexible bathroom system is suitable for both narrow and spacious bathroom spaces. Moreover, the minimalist design complements any modern interior, giving a simple and well-organized look to your bathroom.
The cable can be used to hang your towel for the washbasin and bidet. It can also be used to hold your everyday objects likes soaps, hair dryers, shampoo bottles or brushes, using a small support.
Dot comes in a basic kit containing two cylindrical elements that can be fixed to the wall with Fischer wall plugs and a 1.10-metre-long steel cable. You can purchase extra long cable and cylindrical units separately to use them as shelves or toilet roll holders, which can be placed at the end of the cable.
It is available in three colors: opaque white, opaque black and chrome. So, you can get it in desired colors to match your bathroom decor. For more information, you may visit the company's official website.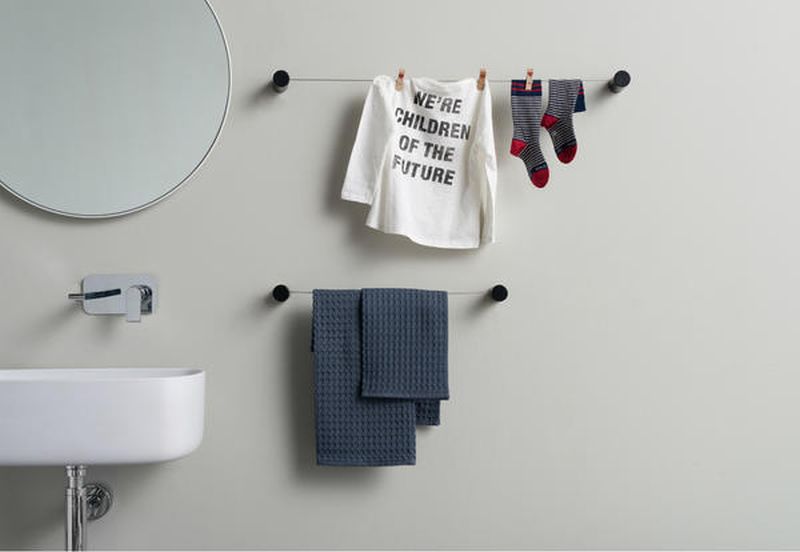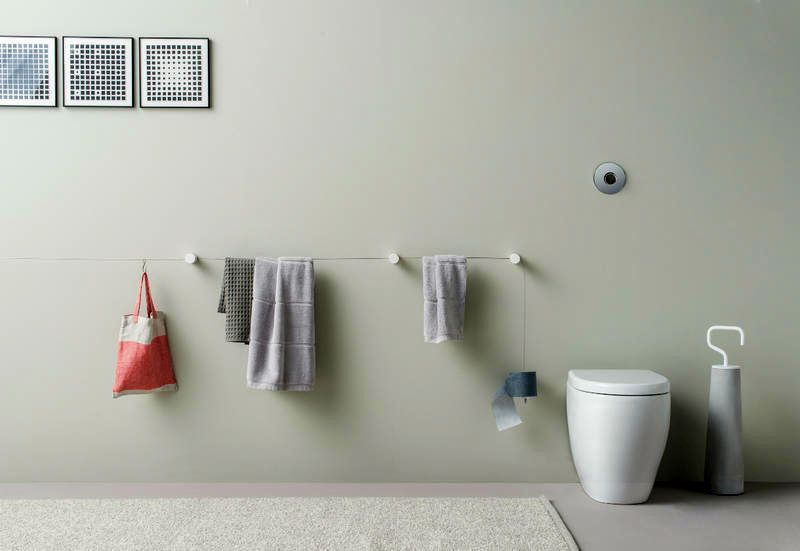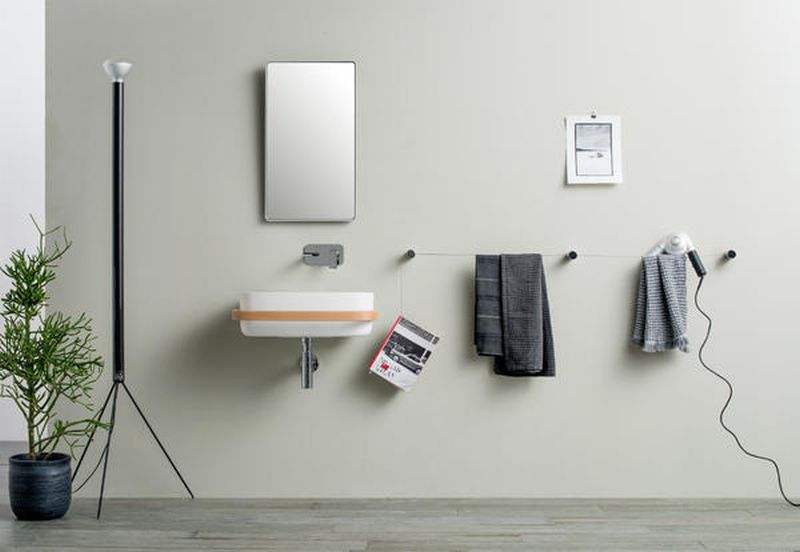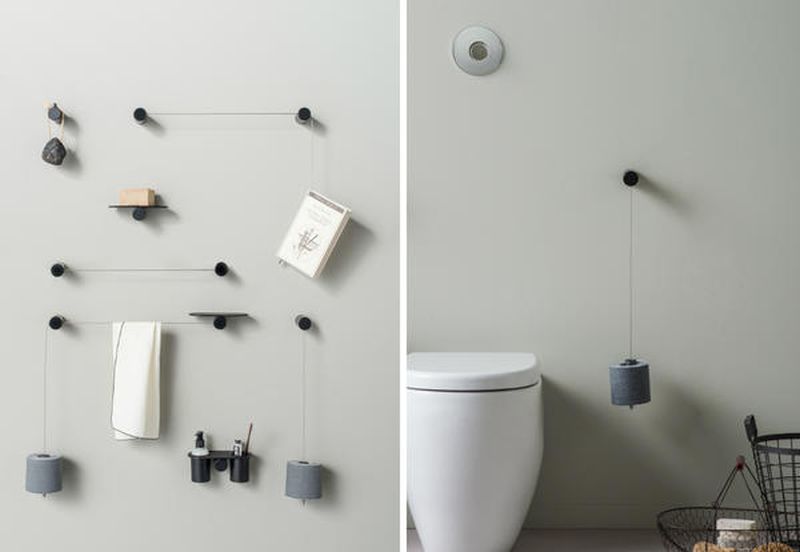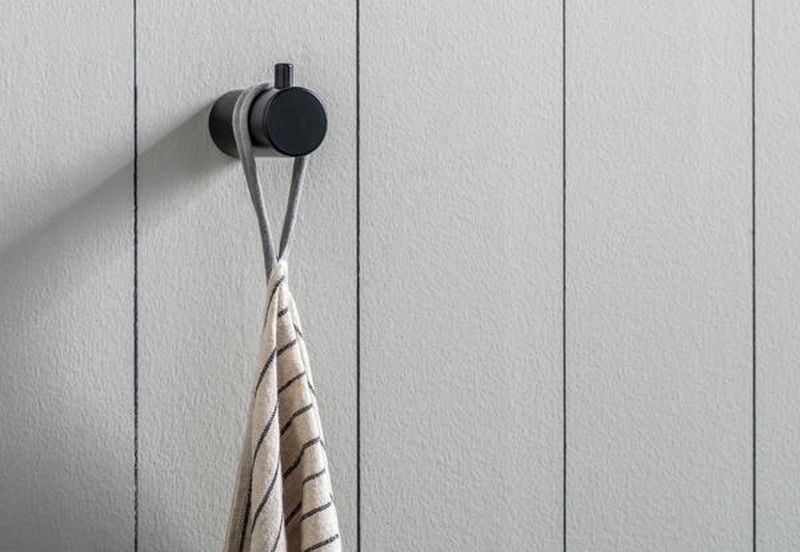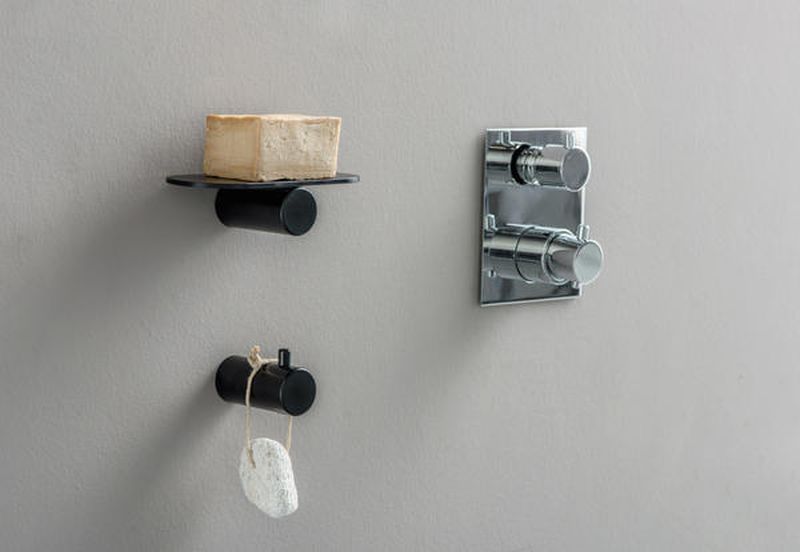 Via: ArchiProducts