Modular storage furniture is undoubtedly the best choice for limited-space homes or apartments. These customizable furniture pieces not only maximize the available space, but also adds charm to home interior. Another such aesthetic and functional modular unit that we recently came across is the Dotdotdot.Frame storage system that can be configured as per you changing storage needs.
London-based designer Leonid Davydov has created this minimalist and eye-catching system with a round rectangular frame. The frame is meant to be leaned against a wall or mounted on a wall using few hardware tools. However, base of the storage system should touch the floor in both cases. It only extends 4-centimeters from the wall, so it won't occupy much space.
Made of ash wood, the system features 96 holes that give users the ability to add or subtract different pegs to form shelving units as required. Plus, the wooden frame and shelves are strong enough to hold any load.
You can easily plug in/out the storage modules on the frames to add various shelves, hooks and hanging rods to store different your personal belongings, from your clothing accessories to your shoes or other home decor pieces. So, this modular piece of furniture offers endless customization possibilities
Dotdotdot.Frame is available at price starting from £369 (aprox. US $535) for one frame that comes with 12 pegs and necessary wall-mounting hardware.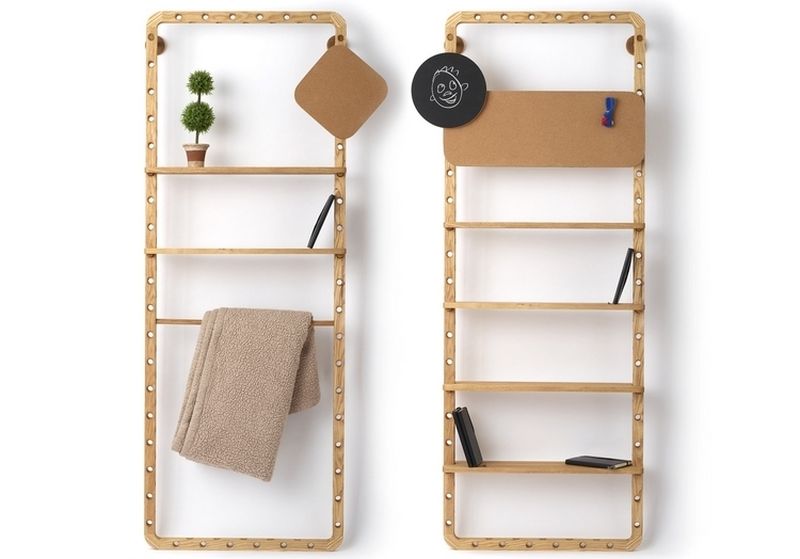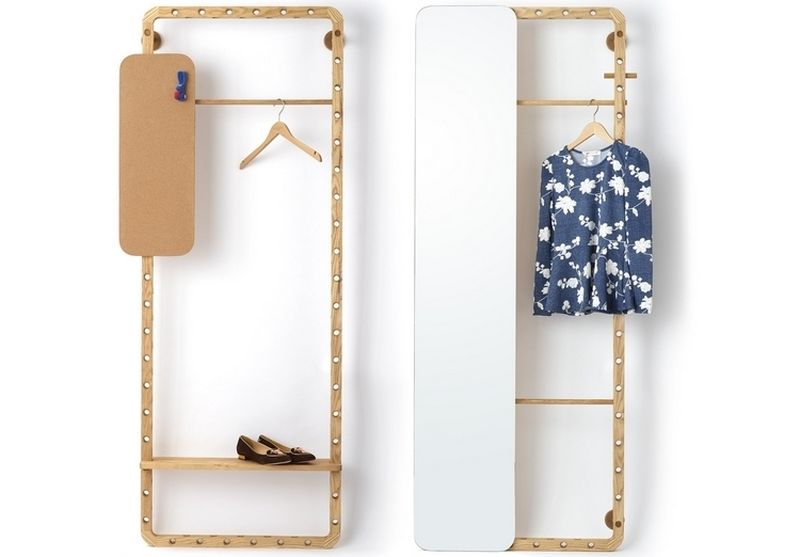 Via: CoolThings