ARIS Architects has created a simple yet elegant modular shelving system- DOTS with interchangeable boxes for Italian furniture manufacturer Polarislife. This modular system can be mounted onto any wall within your living room, bedroom or kitchen, offering you ample customizable storage space with unique design.
The white structure resembles a huge pegboard with small wooden cylindrical pegs slotted into various panels of the modular system. It comes with up to five box frames that can be fitted within the rows, supported by the cylindrical pegs. These boxes acts as shelves and can be arranged into various geometric formations along with cool dotted grid-like pattern due do the pegs.
The shelves can be used to store your books, cutlery or simply add some décor objects on them to enhance interior of your home. In fact, contrasting colorful objects on these shelves will make this simple wall storage look livelier. Dots recently won the Red Dot Design Award 2014 in the category of Interior Design Elements due to its flexible and intriguing design that can be transformed according to user's functional as well as aesthetic need. Currently this amazing design is being exhibited at the Red Dot Museum in Singapore.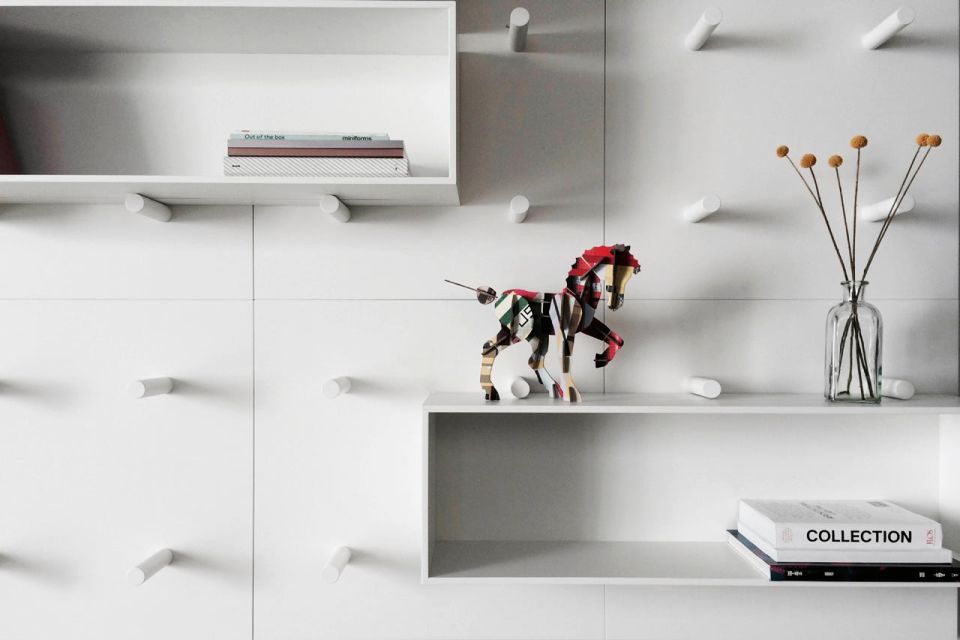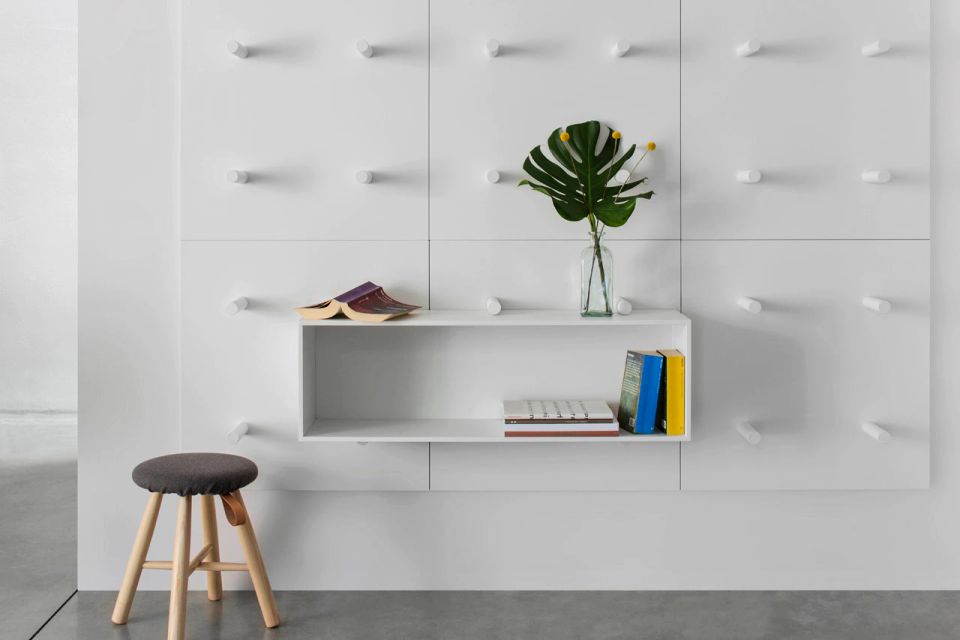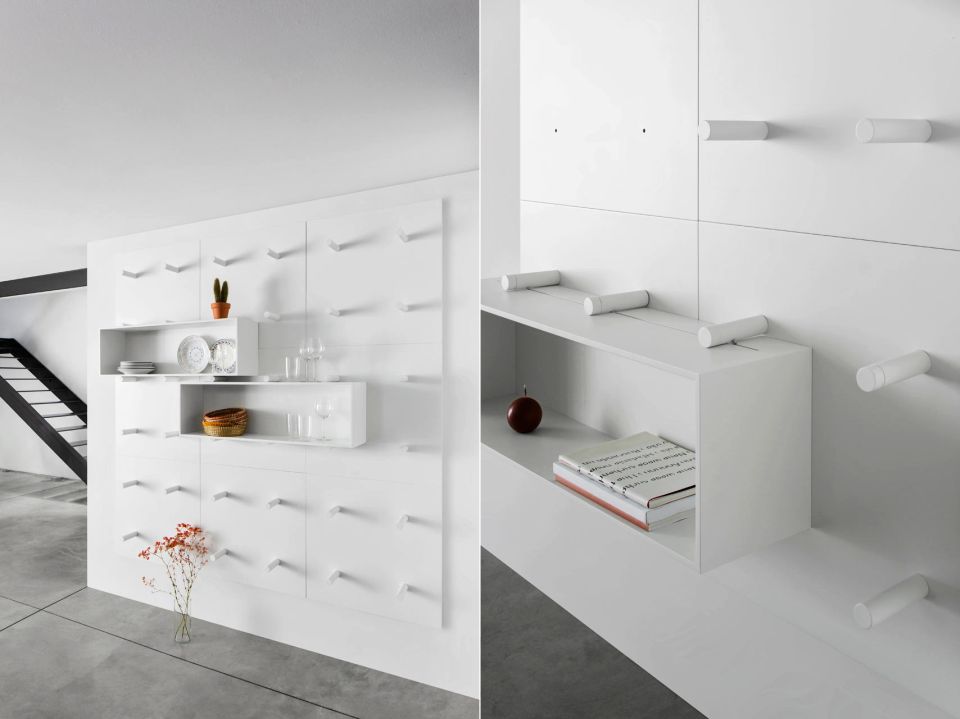 Via: DesignMilk