French designer Thomas Pinsard of École Boulle School of fine arts has designed an elegant modular coffee table dubbed Double Sens. It is aptly named due to its 'double sense' that includes wide storage space within its cubical form. There are nine movable wooden blocks that forms a cube-shaped table that is idyllic centerpiece of any contemporary living area.
The interesting attribute of this table is that it comes with an ingenious rotating system, allowing you to rearrange each block into several configurations. Just like the game of hide and seek, the inventive furniture piece playfully hides and reveals some of the stored objects. This means you can hide the unwanted stuff inside and reveal objects that are daily required such as TV remote, magazines, décor objects etc.
It is made from dual wood finishes i.e. wenge is used for exterior and lemon for interior to enhance its minimal visual character. This majestic creation was revealed by the designer at Biennale Art Deco & Creation of Pantin and received the First Prize for Future Arts Crafts event, which was organized by INMA- National Institute of Craftsmanship.
Double Sens is indeed a brilliant design that offers both aesthetic and functional character to the furniture. Check out the video and images given below to find out how the design can be rearranged into several compositions. Do mention your views about its simple yet classy design after the jump.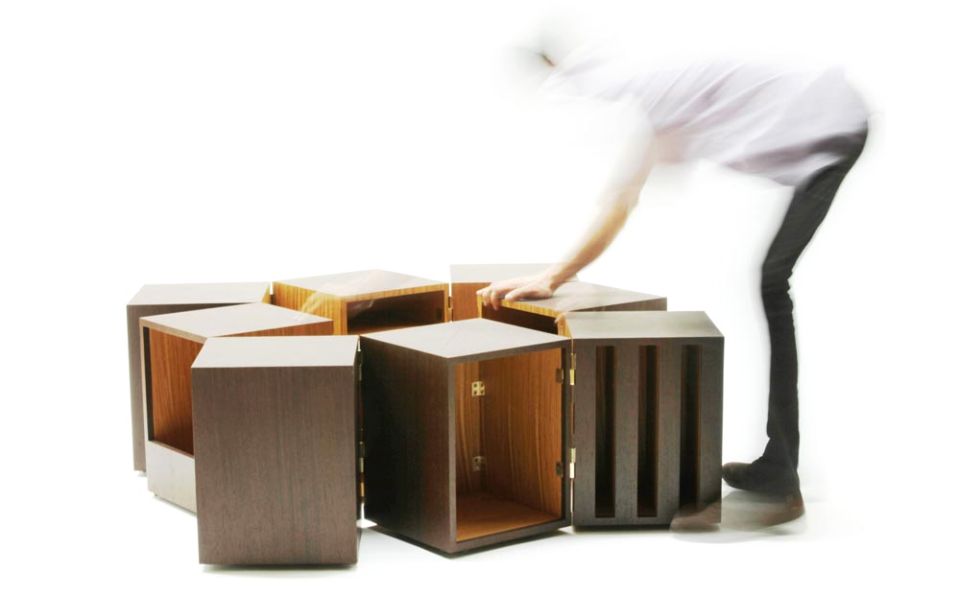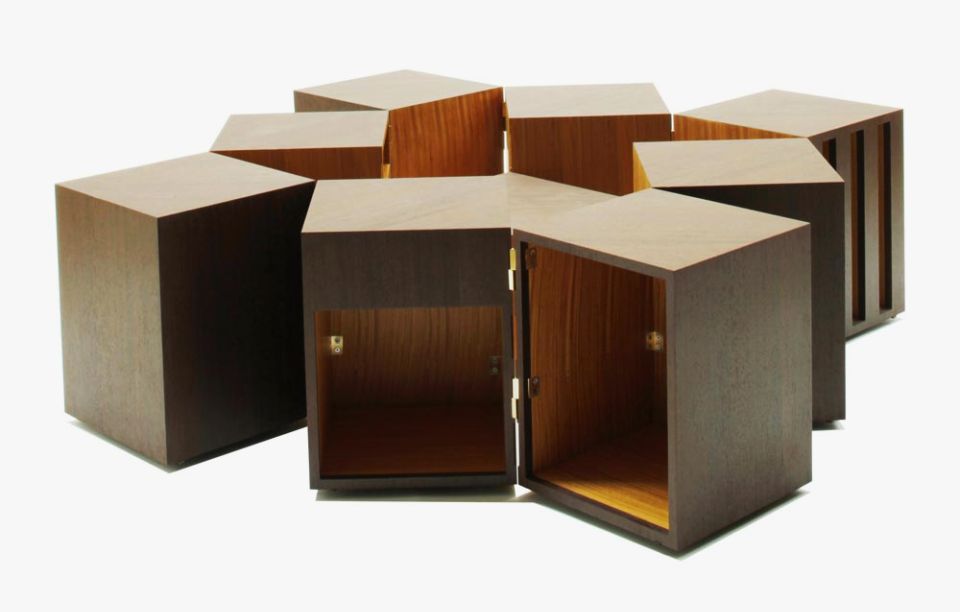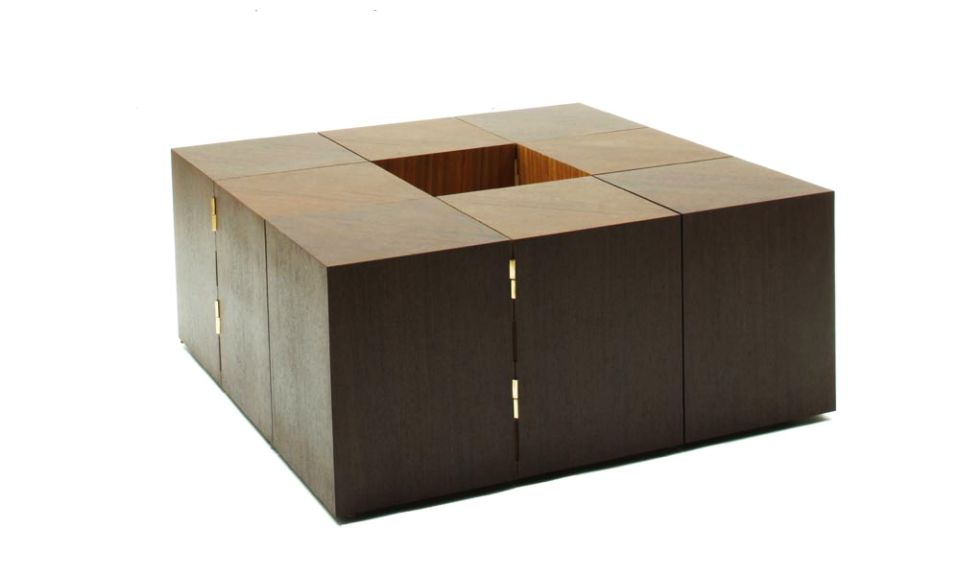 Credit: Yooko